Tutor.com
Looking for help with homework? With tutor.com and your library card, you have access to free online tutoring, homework help, practice quizzes, videos to help parents, and more!
---
Photo consent
Attendance at Library events
constitutes consent to be photographed
for use in print and/or electronic publicity
for the Tecumseh District Library!
---
Gift of Reading
Information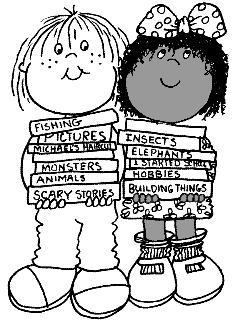 2021 Gift of Reading
A Joint Holiday Book Project with the Tecumseh Service Club
To celebrate the holiday season, the Tecumseh District Library is coordinating its traditional "Gift of Reading" project. This endeavor provides the Tecumseh Service Club with new books for children and teens to add to the traditional Christmas baskets of food, clothing, and toys. Our community's generous participation in this project each year is always heartwarming, especially when one realizes that many children have never been given a book to call their very own. The library staff looks forward to another enthusiastic response to this year's "Gift of Reading".

Area residents may participate in two ways:
Purchase new children's books and/or teen paperbacks from your favorite bookstore.


Then bring the unwrapped books to the front Circulation Desk between Friday, November 26th and Monday, December 13th.

Send a tax-deductible check payable to the "Tecumseh Service Club" to the Tecumseh District Library, 215 North Ottawa Street, in care of "The Gift of Reading" by Monday, December 13th. Designated shoppers from the Service Club will use these donations to buy additional books for the project.
Beginning Thanksgiving weekend, the library staff will add your donated books to the Gift of Reading display near the Information Desk. In mid-December, the books will be delivered to the Tecumseh Service Club, whose volunteers will add the books to the Christmas baskets for distribution throughout the Tecumseh community.

QUESTIONS AND ANSWERS
What kinds of books are best?
Brand new books with good bindings
Because these will be treasured Christmas gifts, "hand-me-down" or "gently used" donations will not be accepted!

Picture books

Books with large print and vivid illustrations by such authors and illustrators as:
~ Lisa Tawn Bergren
~ Jan Brett
~ Eric Carle
~ Doreen Cronin
~ Kevin Henkes
~ Ryan T. Higgins


~ Mercer Mayer




~ Laura Numeroff


~ Todd Parr
~ Dav Pilkey
~ Chris Van Dusen
~ Mo Willems
~ Karma Wilson

Books about characters such as:
~ Berenstain Bears
~ Clifford the Big Red Dog
~ Curious George
~ Elephant & Piggie
~ Fancy Nancy
~ Fly Guy
~ Froggy
~ Henry & Mudge
~ Llama Llama
~ Pete the Cat
~ Thomas the Tank Engine
~ Unicorns


Alphabet books

Hidden picture series such as I Spy, Look-alikes, and Where's Waldo?

Sturdy, colorful board books for toddlers are always needed!





Juvenile fiction

Books by popular children's authors such as
~ Chris Colfer
~ Bruce Coville
~ Dav Pilkey
~ Johnathan Rand

Popular chapter book series such as:
~ Galaxy Zack
~ I survived . . .
~ Judy Moody
~ Land of Stories
~ Magic Tree House
~ Owl Diaries and Unicorn Diaries
~ Puppy Place

Graphic novels for kids:
~ Animorphs
~ Babymouse
~ Babysitters Little Sister
~ Bad Guys
~ Bird & Squirrel
~ Squish
~ Wings of Fire


Juvenile non-fiction

"Who Was . . .?" ; "Who Were . . .?" ; "What Is . . .?" ; "What Was . . .?" "Where Is . . .?"

National Geographic Kids Science Books

Books by Jason Chin, Steve Jenkins, and April P. Sayre




Books about:


~

Animals, especially Dinosaurs and Unicorns


~ Mermaids


~ Minecraft


~ Nursery rhymes
~ Planes and Trains
~ Space
~ Sports


~ Construction Equipment and Big Trucks




~ Crafts and Drawing




~ Fairy tales and Folklore




~ LEGOS




Poetry collections by Julie Andrews, Caroline Kennedy, Jack Prelutsky and Shel Silverstein




Coloring books, pop-up books, lift-the-flap books




Tween and Teen fiction

Newest titles in popular romance, mystery, adventure, fantasy, and science fiction series by:
~ Gayle Forman
~ Stuart Gibbs
~ Chris Grabenstein
~ John Green
~ Erin Hunter
~ Jeff Kinney (Diary of a Wimpy Kid series)
~ Pittacus Lore
~ Mike Lupica
~ Chris Lynch
~ Wendy Mass
~ Brandon Mull
~ Lauren Oliver
~ R. J. Palacio
~ James Patterson
~ Lincoln Peirce (Big Nate series)
~ Jason Reynolds
~ Ransom Riggs
~ Rick Riordan
~ Maggie Stiefvator

Graphic novels for Tweens:
~ Babymouse: Tales from the Locker
~ Babysitters Club
~ Cleopatra
~ Books by Kayla Miller and Raina Telgemeier
Why should the books be donated unwrapped?
The Service Club members will look at each book and sort them into categories by age levels and subject areas. Then they will match the titles to the reading levels and interests of the children whose families are receiving Christmas baskets. Feel free to enclose a bookmark, note or card.

OTHER WAYS TO HELP
* Help your children earn money towards the purchase of the gift books.
* Encourage your children to make your family's selections of titles to donate.
* Encourage your clubs and organizations to participate.
* Encourage your children's classes to participate.

---
ONLINE STORY TIME: SHORT AND SWEET
STOCKINGFUL OF JOY: A Winter Holiday Story Time
STOCKINGFUL OF JOY: A WINTER HOLIDAY Story Time
Features stories of Santa Claus & his reindeer and the winter season.
Join Mrs. Reasoner (and her Producers Gina Walmsley and Mr. Reasoner)
for another TDL Virtual Story Time on
Facebook Live on the Library's Facebook Page!
We will all be wearing our favorite holiday colors! How about you?

Tuesday, December 21, 2021 from 6:45 p.m. to 7:15 p.m.

Designed for 3-year-olds through 2nd graders, but everyone is welcome!

Registration preferred for first-timers so that reminders and info about future programs can be sent.

Click HERE to register!
---
STORIES WITH A SPLASH
a joint program presented by the Tecumseh District Library and the Tecumseh Community Pool
CANCELED FOR WEDNESDAY, NOVEMBER 17th
DUE TO MECHANICAL PROBLEMS AT THE POOL!
SEE YOU ON WEDNESDAY, DECEMBER 15th!
Mrs. Reasoner
Tecumseh District Library is pleased to announce a new program
in partnership with the Tecumseh Community Pool!
"STORIES WITH A SPLASH!"
will be held on the 3rd Wednesday of the month from 10 AM -11 AM.
Mrs. Zietlow, the Pool Director, and Mrs. Reasoner, Children's Librarian,
have designed this program for 3-year-olds to 5-year-olds and their caregivers.
Join us for stories, songs and open swim!
Registration Capacity is 15 so please sign your little one up today!

https://www.signupgenius.com/go/10c0d4bada92ba1ffc70-stories
---
Music Moves Me
A Virtual Concert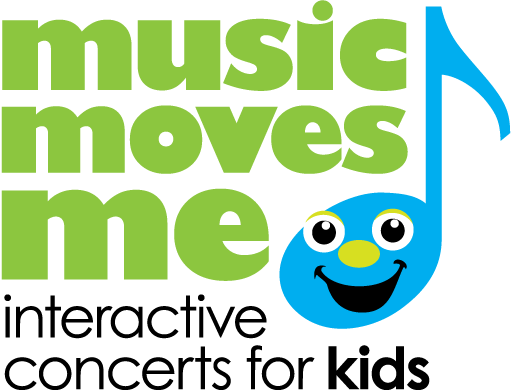 A Virtual Free 30-minute program featuring short solo selections
by musicians from the Adrian Symphony Orchestra.
A family program designed especially for children
ages 2-years-old to 6-years-old and their caregivers,
but everyone is welcome to view this virtual format!

~~~~~~~~~~~~~~~~~~~~~~~~~~~~~~~


Music Moves Me Presents

Stories from the Symphony

Featured Musician
from the Adrian Symphony Orchestra:

Christopher Hall will be playing his tuba.
FEATURED MUSIC: 43 Bel Canto Studies for Tuba: Etude #4 ........Marco Bordogni (1789-1856)

Featured Book read by
Anthony Isom
Youth Services Library Assistant
from Adrian District Library:

MUSIC IS . . .
by Brandon Stosuy

Through opposites, readers are introduced to the many different styles, sounds, and moods of music.
This online program is hosted by three area libraries
Stair District Library in Morenci with Director Colleen Leddy
Adrian District Library with Children's Librarian Cathy Chesher
Tecumseh District Library with Children's Librarian Mary Beth Reasoner
Registration is not required to watch the performance.


Click HERE for the performance link!
ABOUT THE MUSICIAN:

Christopher Hall is the Principal Tuba of the Adrian Symphony Orchestra. He graduated from the University of Michigan School of Music, Theatre and Dance with honors as a part of the class of 2021 with a Bachelors in Music: Tuba Performance. He has played with the University of Michigan Symphony Band, University Symphony Orchestra, Texas Music Festival Orchestra, and the Boston University at Tanglewood Institute Orchestra. His teachers include Tom Riccobono at the Interlochen Arts Academy, Fritz Kaenzig (ret.) and David Zerkel at the University of Michigan, Mike Roylance, Yasu Sugiyama, and Dave Kirk. In this video, he played an etude for the solo. The etude is number 4 in the book Marco Bordogni 43 Bel Canto Studies for Tuba. This book is used for intermediate to advanced players to study phrasing and musicality as they were originally what singers would use to warm up their voices to sing for opera. Having students imitate others instruments and voices teaches them how they can be expressive on any instrument, and in this case, the tuba! "I sincerely hope your student or child continues to learn about music as it has enriched my life, and I hope to pass on the same to others."
~~~~~~~~~~~~~~~~~~~~~~~~~~~~~~~~~~~~~~~~~~~~~~~~~~~~~~~~~~~~~~~~~~~~~~~~~~~~~~~~~~~~~~~~~~~
Visit these sites to learn more about the TUBA and the SYMPHONY ORCHESTRA!

https://www.dkfindout.com/us/music-art-and-literature/musical-instruments/tuba/
https://nyphilkids.org/
https://listeningadventures.carnegiehall.org/
https://www.classicsforkids.com/https://www.bbc.co.uk/programmes/b006tn54
https://musiclab.chromeexperiments.com/
~~~~~~~~~~~~~~~~~~~~~~~~~~~~~~~~~~~~~~~~~~~~~~~~~~~~~~~~~~~~~~~~~~~~~~~~~~~~~~~~~~~~~~~~~~~
"Music Moves Me" is made possible through a grant from the Michigan Council for Arts & Cultural Affairs
as well as the Arts Alliance.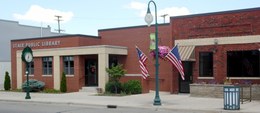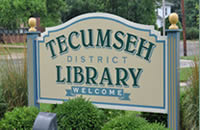 Stair District Library in Morenci
---
The Story of "Ready to Read Michigan"
The Library of Michigan's Ready to Read Michigan program encourages reading aloud regularly to children during the early stages of life (birth up to age 5), as it ensures the development of early literacy skills and instills a love of reading. The program is designed for public librarians to model early literacy skill development directly to families and engage in outreach to early childhood centers, classrooms and daycares throughout their community.
Support
This program is made possible by grant funds
from the U.S. Institute of Museum and Library Services (IMLS) administered by the State of Michigan through the Library of Michigan.
Additional support provided by Bloomsbury Publishing, Consumers Energy
and the Library of Michigan Foundation.

More information about "Ready to Read Michigan!" including materials for parents, teachers and caregivers is available at this link:
2020 Ready to Read Michigan Programming and Resource Guide.
---
Ready to Read Michigan
T
The Library of Michigan is pleased to announce the 2020
"Ready to Read Michigan" book selection A Parade of Elephants
written and illustrated by Kevin Henkes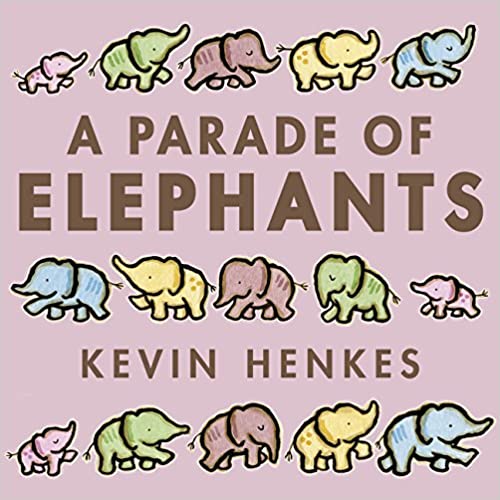 SUMMARY
Follow five joyful elephants as they march about their day,
counting and exploring opposites from dawn to dusk.
Kevin Henkes' simple, repetitive text and
carefully constructed illustrations using beautifully muted colors
encourage young children to develop a sense of spatial awareness.
MEET THE AUTHOR & ILLUSTRATOR: Kevin Henkes


Biography
"I've been writing and illustrating children's books for thirty years.
It's the only real job I've ever had.
When my work is going well, it's transformative.
I feel as if I've been removed from ordinary time
and am living in some parallel universe, a world of grace and wonder.
Books are often the first exposure to art that children have.
Keeping that in mind urges me to make the very best books possible.
I know how important the books from my childhood were (and are)
to me. Without them, I might not be a writer and artist today.
Sometimes I'll hear from a parent about how a book of mine has insinuated itself
into the heart of his or her child, or how a phrase from one of my books has
become part of the family's daily jargon.
I love that.
But most of all, I love sitting alone in a quiet room drawing
and painting and writing. I love my job."
– Kevin Henkes
www.kevinhenkes.com
---
Overnight at the Library - 2018
On the evening of July 17, 2018, following Pajamboree Story Time, there was an "Overnight at the Library" with special guests of the Story Timers! Click on the link below to see pictures of their adventures!
---
Overnight at the Library - 2017
On the evening of July 18, 2017, following Pajamboree Story Time, there was an "Overnight at the Library" with special guests of the Story Timers! Click on the link below to see pictures of their adventures!
---
Overnight at the Library - 2016
On the evening of July 12, 2016, following Pajamboree Story Time, there was an "Overnight at the Library" with special guests of the Story Timers! Click on the link below to see a slideshow of their escapades!

https://drive.google.com/open?id=0B_N4EIDAU7ocemZoV2ZEclNqd0U
---