No Land to Light On
Author: Yara Zgheib
Call #: FIC ZHG
Reviewer: Wendy VanGeison
Date: June 20, 2022
Sama came to America through a prestigious Harvard scholarship with her dissertation being on the migratory patterns and history of the red knots. Hadi has newly arrived in America as a sponsored refugee. The two of them hit it off and marry within months.
When Hadi is returning to America from his father's funeral he becomes caught in the system of Executive Orders that placed a ban on nationals of Syria entering the country. He is immediately deported back to Syria .While Hadi is on a plane to Syria, Sama goes into premature labor and gives birth to their son 4 months early.
The way the author weaves how Sama and Hadi reconcile their reasons for coming to America, their current life situation of overcoming what appear to be insurmountable odds, and the migration history of the red knots makes for an emotionally intense, thought provoking read. The author exposes the reader to the raw, gut level situation in Syria during the war and the struggles of the present that Sama and Hadi must deal with alone, day to day during their forced separation. The migratory history of the red knots foreshadows the journey of Sama and Hadi.
This was another book I could not put down. The author's word choice and phrases were ones that made the reader- to- story connection strong. The inclusion of the history of the red knots was original and powerful. While No Land To Land On is a work of fiction, I could not help but think of how many foreign nationals, families, were impacted by the travel ban put into place in America on January 27, 2017.
---
Her Majesty - Queen Elizabeth II and Her Court
Author: Robert Hardman
Call #: CD 921 ELI
Reviewer: Sonja Downey
Date: June 16, 2022
I have to add one more royal title on the joyous occasion of the royal festivities in England.
This book was written in 2011 on the occassion of Queen Elizabeth's Diamond Jubilee. Even though it was written 10 years ago, it is still a brilliant listen. The author brilliantly outlines the Queen's humour and her adaptability to the changing times she has encountered during her long reign. Read by the author Robert Hardman, this biography is filled with anecdotes and behind-the-scenes information about Elizabeth II.
Robert Hardman is a specialist on all things royal. He audibly has fun narrating his book with a crisp British accent that would do Her Majesty proud. This is an audio book biography well worth listening to, if you are an Anglophile or not.
---
The Queen - 70 Years of Majestic Style
Author: Bethan Holt
Call #: 941.085 HOL
Reviewer: Sonja Downey
Date: June 10, 2022
Right in time for the Royal Festivities in Great Britain, TDL acquired this stunning coffee table book. Not only does it outline the exquisit dresses Queen Elizabeth has worn through the decades, it is as much a book on the history of fashion. The photos are simply a feast for the eyes. The book also shows a few fashion faux pas, such as the infamous "Spaghetti Hat", she wore on the occassion of a state visit to Germany in 1965. It always induces a chuckle!
This book is a treasure. What a wonderful way to catch up on 70 years of British history! Fair warning, though: It is a veeeery slow read, because of the stunning pictures I just could not get passed looking at to keep reading.
---
Around the World in 80 Days
Call #: DVD ARO
Reviewer: Robert Rhodes
Date: June 7, 2022
It is commonplace for classic works of literature to be re-written for television and film and most of the time the reason is due to the ever changing world we belong to or quite simply by giving the old stories new life by adding a bit more excitement for modern audiences.
This is certainly the case for PBS Masterpiece Theatre's rendition of the Jules Verne classic Around the World in 80 Days and in most cases the changes work well. Jules Verne is most remembered for his sea adventure, Twenty Thousand Leagues Under the Sea along with Captain Nemo and his submarine, the Nautilus.
In Around the World in 80 Days, Verne crafted a wonderful tale around a wealthy man by the name of Phileas Fogg who, stuck in a mundane existence, makes a wager with a fellow club member that he can circumnavigate the globe in 80 days or less. Actor David Tennant plays adventurer Phileas Fogg along with actress Leonie Benesch as journalist Abigail Fix Fortescue and Ibrahim Koma as Fogg's man servant Jean Passepartout. The three set out on a globetrotting adventure that promises action, romance, and plenty of well written tension that will have you often wondering how the three travelers will get out of many sticky situations that just might keep them from finishing their journey in 80 days.
Jules Verne wrote Around the World in 80 Days in 1873 and though our world has drastically changed since the book was first published, the PBS Masterpiece Theatre version reminds us that having the confidence to face our greatest fears can give us the strength needed to meet our daily challenges. Enjoy!
---
African Town
Author: Irene Lathan & Charles Waters
Call #: Y FIC LAT
Reviewer: Wendy Van Geison
Date: June 6, 2022
African Town is based on true events of the survivors of the last American slave ship in 1859. The story is told through the eyes of the slaves, the white men and women who became their owners, and even the thoughts of the Clotilda, the ship that transported the slaves to Alabama.
The story follows their lives through the days of slavery, emancipation, and the establishment of the African Town, a town built overtime by the men and women who followed their dream to establish a place that was devoted to the Africans' who still longed to return home.
The authors chose to have each character tell his or her own story in short different types of poems. (But this is definitely not a book of poetry.) This is what made the story so powerful and engaging. I think the choice to write the individuals' stories in poetry style made the people more real and relatable, and made the story an intimate account of this time period in America's history. I would highly recommend reading the Poetry Forms/Styles on page 431 before starting the book. This short section explains the poetry form for each of the characters and why it was chosen by the authors.
African Town is a hidden treasure in the Teen Section of the Library.
---
The Garner Files
Author: James Garmer and Jon Winokur
Call #: 921 GAR
Reviewer: Sonja Downey
Date: June 2, 2022
I love to reminisce about the "good old days" by reading biographies and memoirs of stars from the Golden Hollywood era. Of course, James Garner is among the biggest and most famous stars of that time. I enjoyed reading about his very humble beginnings. In memoirs about film stars I am always looking forward to reading about behind the scenes events of the well-known pictures. Garner's memoirs do not disappoint in that respect. But in good Garner fashion he is not airing dirty laundry but rather tells the stories that made his famous life with a gentlemanly twinkle in his eyes.
Accompanying these memoirs TDL offers movies, such as, Maverick, The Notebook and Move over, Darling.
---
Planet Earth is Blue
Author: Panteleakos, Nicole
Call #: J FIC PAN
Review: Wendy Van Geison
Date: April 27, 2022
Nicole Panteleakos' debut novel for pre-teen readers is one of the most powerful books I've read about children with autism. She paints a very realistic, heart felt picture of Nova who is 12 years old, has autism and is nearly non-verbal. Nova and her 17 year old sister Bridget have been a part of the foster care system for years. Bridget decides to run away from their current placement. The girls end up separated, but not before Bridget promises to find Nova so they can watch the Challenger launch together. Their deep love of outer space and excitement about the first teacher going into space strengthens their already unbreakable bond.
The author chronicles the ten days before liftoff by alternating between Nova's present, giving glimpses into her past, and the nightly countdown letters she writes to Bridget. Nova's past and present are full of challenges that result because of her inability to respond verbally, her tendency to experience sensory overload, and lack of desire to interact socially. Bridget has always been her buffer and her guide and now she is gone.
Nova's new foster parents are heroes in my eyes. They accept her as she is and realize she can do so much more than the social worker and school systems believe she can. They are shining examples of the positive impact caring adults can have on a child. They are there when Nova needs someone the most when her present and past connect.
I would not let the fact that this is a Juvenile Fiction book stop anyone from reading Planet Earth Is Blue. Its message is for us all.
---
HOW WE GOT TO THE MOON
The people, technology, and daring feats of science behind humanity's greatest adventure
Author: John Rocco
Call #: J 629.454 ROC
Reviewer: Mary Beth Reasoner, Children's Librarian
Date: April 28, 2022
As I was cataloguing this new addition to the Children's Collection and slowly skimming its contents, I was overcome with the preciseness of the historical details, the superb storytelling, the mini biographies of members of the workforce, the descriptions of the various spacecrafts and the understandable explanations of spaceflights accompanied by clear diagrams. It really drew me in and wouldn't let me go! I was fifteen at the time of the moon landing and I clearly remember my Dad gathering our family in the living room to watch history in the making on our black-and-white television. From their very beginning, space flights were a big event when I was in elementary school; teachers would bring in televisions so we could watch the liftoffs and listen to the commentaries. So you can imagine what a big deal the moon landing was! The publisher's description below gives you an overview of this captivating book.

"This beautifully illustrated, oversized guide to the people and technology of the moon landing by award-winning author/illustrator John Rocco (illustrator of the Percy Jackson series) is a must-have for space fans, classrooms, and tech geeks. Everyone knows of Neil Armstrong's famous first steps on the moon. But what did it really take to get us there? The Moon landing is one of the most ambitious, thrilling, and dangerous ventures in human history. This exquisitely researched and illustrated book tells the stories of the 400,000 unsung heroes—the engineers, mathematicians, seamstresses, welders, and factory workers—and their innovations and life-changing technological leaps forward that allowed NASA to achieve this unparalleled accomplishment. From the shocking launch of the Russian satellite Sputnik to the triumphant splashdown of Apollo 11, Caldecott Honor winner John Rocco answers every possible question about this world-altering mission. Each challenging step in the space race is revealed, examined, and displayed through stunning diagrams, experiments, moments of crisis, and unforgettable human stories. Explorers of all ages will want to pore over every page in this comprehensive chronicle detailing the grandest human adventure of all time!"
---
Sister Stardust
Author: Jane Green
Call #: FIC GRE
Reviewer: Susan Bach
Date: April 25, 2022
Sister Stardust by Jane Green is a treat for all who fondly remember the 60s and 70s and the stories of drugs, sex, and rock and roll. Author Jane Green writes with authority and skill, and in this novel she re-imagines the life of beautiful model and magical icon Talitha Getty, wife of Paul Getty, and friend to the glittering stars of the time. Mick Jagger, Yves Saint Laurent, and others make an appearance, but the story is told through the innocent eyes of country girl Claire, renamed CeCe by her new group of friends. Claire arrives in London from her small town and lands in the right place at the right time, to be swept into an experience she will never forget.
I admired the way Jane Green crafted the story – we know from the beginning that Claire made it through and had a good life. I enjoyed the many historical details and my attention was captured because I actually remember seeing the magazine photo of Talitha that sent Green on this quest for more information. I recommend this book as a good summer read and a trip down memory lane. It's also available on audio.
---
What the Animals Taught Me
Author: Stephanie Marohn
Call #: CD 921 MAR
Reviewer: Sonja Downey
Date: April 24, 2022
In 1993 the author moved to rural Northern California to get away from big city life. The house she rented came with two horses and in return for reduced rent she agreed to take care of the horses. It did not take long for more animals to join them and with each new arrival Stephanie Marohn learns another important fact about living with and caring for all sorts of animals which in turn gave her a better understanding of herself.
This audio book turned into a big surprise for me. When I checked it out I thought I was getting a book filled with funny story about the antics of farm animals. However, these memoirs are deeply spiritual. Stephanie Marohn introduces her readers to the spiritual world of the animal kingdom and what it means to live with animals on their terms rather than regard them as one's property.
With only four discs, this audio book is quite short. However, I came away a with much deeper understanding for animals. I highly recommend this audio book to everybody who enjoys the company of an animal.
---
The Maid
Author: Nita Prose
Call #: X FIC PRO
Reviewer: Sonja Downey
Date: April 14, 2022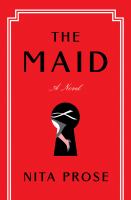 Molly Gray is like her name, unassuming, blending in, always in the background. She is socially inept and has a very hard time adapting to a world without her beloved grandmother who loved and accepted her unconditionally throughout the thirty years of her life.
Molly is a maid at the Regency Grand Hotel, a job that fits her perfectly. Always unnoticed and non-existent she can work her magic anonimously in the background leaving the prestigious rooms spotless and in order. Until she enters the suite of business tycoon Charles Black and finds him liveless in his bed.
All of a sudden Molly's orderly and clean world is plunged into one of deceit and lies. Molly can't keep up deciphering who is good and who is bad and plunges herself deeper and deeper into trouble.
This story had me tightly gripped after the second paragraph. It is beautifully written. WIth Molly, Nita Prose invented a character for whom the reader has instant sympathy. At the same time Molly is so droll in her social ineptness that the book never becomes overly dramatic. It is at the same time a gripping thriller though and the twists and turns keep the reader on her toes.
The book has a lot of truly sinister characters in it but then there are also compassionate people who help Molly out and put things to right in the end. I found this a deeply satisfying book from beginning to end.
---
At Least In The City Someone Would Hear Me Scream
Author: Wade Rouse
Call #: 921 ROU
Reviewer: Sonja Downey
Date: April 7, 2022
This is the 2009 autobiography of Wade Rouse, who is probably best known for the beautifully gentle stories he writes under his pen name Viola Shipman. This book was written shortly after he moved from St. Louis to Saugatuck in the dead of winter.
Even though the book has some poignant and sad parts, it is mostly laugh-out-loud funny, written with incredible wit and humor. I still chuckle about his description of arriving at his quaint little cottage in the woods....in February! Not at all prepared for either the wildlife (beware those racoons!) or the weather, Wade and his partner Gary are going through great length adapting to their new surroundings, even if it means going to Tractor Supply to purchase rubber boots...
---
Violeta
Author: Isabel Allende
Call #: FIC ALL
Reviewer: Wendy Van Geison
Date: April 4, 2022
Violeta Del Valle, the only daughter after five sons, is born at the beginning of the Spanish flu and dies at the beginning of the COVID-19 Pandemic. She tells the story of her life in a "letter" to Camilo, the one she loves above all others.
During those 100 years Violeta experienced so many changes in her life: wars, financial ruin and growth, love and passion, domestic abuse, political upheaval, and the fight for women's rights. Her path wasn't always easy, but she matured and developed into a self-assured woman who was able to look out for herself and others during adversity.
While reading this" letter" I felt as though I was sitting in the room with Violeta, listening to her first hand tell me the experiences of her life. I had so many questions I wanted to ask her, but then remembered I was reading a story. The author's writing style is authentic and personal which made for such an engaging read.
Isabel Allende's Violeta is another one of her novels about powerful women and it does not disappoint.
---
Shadows of Pecan Hollow
Author: Caroline Frost
Narrator: Alex McKenna
Call #: CD-FIC FRO
Reviewer: Sonja Downey
Date: April 1, 2022
Growing up Kit Walker has been handed from foster family to foster family. At the age of thirteen she runs away and straight into the arms of Manny Romero, a charismatic, smooth small-scale criminal. It does not much to make Kit fall under his spell and follow his lead. Together they forge a career robbing gas stations all around the state of Texas.
Years later Kit deems herself in love with Manny until she gets pregnant and he wants her to get an abortion. Now Kit has to make a decision that will come back to haunt her many years later. It will proof to be a life and death decision for herself and the one she loves most.
Overall, this is a gripping story about a girl who needs to grow up way fast and defend her actions agains all odds. It is reminiscent of "Where the Crawdads sing". However, I found that it is a bit slow in starting and it takes a good while for the story to really get going. It seemed to me as if the story truly started in the second part of the book. Then it took off and concluded with breathtaking speed. I advise the reader to be patient and keep reading for a rewarding ending.
---
PONY
Author: R. J. Palacio
Call #: T FIC PAL
Reviewer: Mary Beth Reasoner, Children's Librarian
Date: March 30, 2022
Whew! This book written by the author of Wonder is a doozie! The very beginning of the story starts out slowly with an interesting ghostly premise as characters and settings are introduced but then the plot quickly thickens as action begins out of the blue. The last third of the book really picks up speed as the adventure reaches new heights. I had to go back and reread several passages now and then to make sure I was correctly visualizing the action between the good guys and the bad guys who were truly bad! I learned not to assume I knew what was truly going on because there were twists and turns along the way!
Reviewers from Amazon noted:
"This book was so engrossing, I forgot that it's a children's novel. For me, it was like a cross between True Grit and The Sixth Sense. "Pony" has well developed characters, a plot that really moves and plenty of twists."

"It's not often that I read a book that actually moves me. This is one that does. I highly recommend it if you have the time to really absorb the story. It touches your heart and makes you think about family and those who have gone before. It will stay with me for a long time."

"The story is gently told but the events that unfold are still very real-life to include drama, deception, and heartbreaking sorrow. But the plot is balanced with true friendship, love and trust and a bit of otherworldly elements just to keep readers on their toes. And the author makes Silas's journey flow so well to end with a satisfying conclusion."
Here's a plot summary:
Twelve-year-old Silas is awoken in the dead of night by three menacing horsemen who arrive unannounced to take his father away. Silas is left shaken, scared, and alone, except for the presence of his companion, Mittenwool... who happens to be a ghost. When a pony shows up at his door, Silas makes the courageous decision to leave his home and embark on a perilous journey across a vast American landscape to find his father. Along the way, he will face his fears to unlock the secrets of his past which connects him to his future and explore the unfathomable mysteries of the world around him.

R. J. Palacio spins a harrowing yet distinctly beautiful coming-of-age story about the power of love and the ties that bind us across distance and time.
---
THE RISE AND FALL OF CHARLES LINDBERGH
Author: Candace Fleming
Call #: T 921 LIN
Reviewer: Mary Beth Reasoner, Children's Librarian
Date: January 11, 2022
I normally would not have chosen to read a biography of Charles Lindbergh. However, after watching two webinars about new Tween books which featured this book and its author, Candace Fleming, I could not resist. Candace is a well-known children's author of picture books, chapter books, and non-fiction for tweens. She describes the contents of her book as a spellbinding storyteller would and that is also how the book comes across to the reader. It is not a dry collection of facts, but rather
a fascinating truthful depiction of the lives of Charles Lindbergh and his wife Anne Morrow with all the uncomfortable moments included. I could not wait to return to the book each night and follow the intriguing exploits, no matter how sad I found them. I must say, the description of the development of World War II was enlightening to me.

As the book flap notes, "Charles Lindbergh was a complex, deeply flawed American." Although he was the first man to fly from New York to Paris, a media sensation with his handsome stature, the inventor of an "artificial heart", a Pulitzer Prize-winning author, and an environmentalist, he was also the victim of the Crime of the Century when his infant son was kidnapped and murdered, a Nazi sympathizer and anti-Semite, a White Nationalist, and an adulterer with three secret families.

Here's a short summary from Amazon:

Discover the dark side of Charles Lindbergh--one of America's most celebrated heroes and complicated men--in this riveting biography from acclaimed author, Candace Fleming.

First human to cross the Atlantic via airplane; one of the first American media sensations; Nazi sympathizer and anti-Semite; loner whose baby was kidnapped and murdered; champion of Eugenics, the science of improving a human population by controlled breeding; tireless environmentalist. Charles Lindbergh was all of the above and more. Here is a rich, multi-faceted, utterly spellbinding biography about an American hero who was also a deeply flawed man.
---
Jim Henson's Emmet Otter's Jug-Band Christmas
Call #: J DVD 394.2663 EMM
Reviewer: Mary Beth Reasoner, Children's Librarian
Date: November 29, 2021
I recently viewed for the first time a classic children's Christmas video called Jim Henson's Emmet Otter's Jug-band Christmas. I simply loved it so much that I encouraged my husband to watch it and he enjoyed it also! The story was filmed in-between seasons of the Muppet Show and before the Muppet Movie was filmed. The story is based on the children's picture book, Emmet Otter's Jug-Band Christmas by children's book authors and illustrators, Russell and Lillian Hoban. Muppets were created especially to match the illustrations of the book and this TV special, directed by Jim Henson, sticks pretty close to the Hobans' creation.
The special features several original songs written by songwriter Paul Williams. My favorites are "When the river meets the sea," and "The Bathing suit that Grandma Otter wore," and "There ain't no hole in the washtub."
Also, the scenery is a marvel!
Here's a short summary of the story which features a twist on "The Gift of the Magi" story by O. Henry:
"When a Christmas Eve talent contest is announced, Emmet Otter joins a jug band called the "Frogtown Hollow Jubilee" made up of Wendell Porcupine, Harvey Beaver and Charlie Muskrat, hoping to win the contest and buy his Ma a used piano. But Emmet will have to put a hole in Ma's washtub to make a bass!
Emmet's Ma decides to sing a solo that she loves in an attempt to win the contest and receive the prize money so she can buy a guitar for her son for Christmas. But Ma will have to hawk Emmet's tool chest to buy herself a costume! Should Emmet and Ma risk all they have to make each other's dreams come true?"--Container.
And may I add, the appearance of a rock and roll band called "Nightmare", comprised of a hoodlum gang made up of Chuck Stoat, Fred Lizard, Howard Snake, "Pop-Eyed" Catfish and Stanley Weasel, creates quite a bit of tension in the story!
The DVD also contains a behind the scenes segment which is simply fascinating. We hear from people who actually made the Muppets and from the performers themselves. We see how the Muppets were manipulated in different ways and in different parts of the scenery. There is a lot of reminiscing about Jim Henson and his work ethic.
I can see why viewing this story has become a Christmas tradition for many families!
---
Planet Earth is Blue
Author: Nicole Panteleakos
Call #: J FIC PAN
Reviewer: Kate Sherwood
Date: August 16, 2021
Nova is an autistic, non-verbal girl growing up in the mid 80's. She's misunderstood at every turn, as this is a time when knowledge and understanding of Autism Spectrum Disorder is very limited. To make matters worse, she is a foster child and desperately wants to see her big sister again, but can't understand why she's not around. She holds onto the hope that her sister, Bridget, will keep the promise she made and be there with her to watch the launch of the space shuttle Challenger, a highly anticipated event for all Americans! Nova loves space travel and dreams of flying away, just her and Bridget. But recently, she's feeling more and more at ease with her new foster family, something Bridget always warned her against. Will she see Bridget again, and will this new foster family be the landing place she's been needing?
Told in part from the first person perspective of Nova, Panteleakos gives a unique perspective of a bright, but non-verbal young lady struggling to find her place in a world that rarely understands her, and which she, herself, struggles to understand. Using the countdown to the Challenger flight as a marker of time, we watch as Nova navigates her world alone for the first time since her sister has disappeared, and as hope mounts, we the readers anticipate the letdown that is to come on the day Challenger takes off. A moving novel of family, dreams, and what a little understanding can mean for a person with neuro-divergence. This is a great novel for any young person to read, whether they know someone with ASD or not!
---
DIAMOND WILLOW
Author: Helen Frost, a Lee Bennett Hopkins Poetry Award Winner
Call #: J FIC FRO
Reviewer: Kate Sherwood
Date: July 19, 2021
Told from the point of view of an adolescent loner living in the snowy center of Alaska, Diamond Willow is a story of family and friendship found in unexpected places.
When you live in a small community in the wilds of Alaska, your primary form of transportation is by dog sled. The dogs are, therefore, such an important part of daily life that they are like family. Willow does not have many friends, but her bond with the family dog team is strong. She is certain she is old enough to drive a sled to her grandparents' house alone, but when she gets a little too sure of herself, disaster strikes and the family's lead dog, Roxy, is severely injured.
Struggling with the guilt of letting her family down as well as the possibility that the creature she feels closest to may have to be euthanized, Willow is determined to make this right. The journey in doing so leads her to discover a family secret! Interspersed with the point of views of various ancestors guiding and watching her in animal form, we learn that Willow's bond with Roxy is much deeper than anyone could understand.

Told in a unique lyrical form, this story is presented on each page in the shape of a diamond. Drawing inspiration from the willow tree our protagonist is named for, each diamond contains a secret message that reveals Willows subconscious. A sweet and short read, anyone who loves dogs will surely fall for this junior fiction novel.
---
Macy McMillan and the Rainbow Goddess
Author: Shari Green, a Schneider Family Book Award Medalist
Call #: T FIC GRE
Reviewer: Kate Sherwood
Date: May 12 , 2021
Written in lyrical form, Macy McMillan and the Rainbow Goddess is the story of a girl dealing with difficult childhood changes at the cusp of her adolescence. There's a new stepfather, new stepsisters, and moving to a new house. It's a lot! Her mother expects her to help with the wedding décor, keep up with a big school project, and aide their elderly neighbor in packing books for her own impending move. On top of all of this, Macy is deaf, and despite the new people in her life, she's feeling more isolated than ever before.
Macy doesn't expect things to get better, but while helping her neighbor pack, she discovers that friendship and connection can be found in the most unexpected of places, especially when good books are involved.
Especially, especially over cookies.
I was a little unsure of the lyrical format at first (the story reads much like a very long poem), but I found myself so drawn to the relationships, I began not to notice, and I'm very fond of the seemingly magical neighbor, Iris. The story oscillates between sweet and bittersweet, a true testament of any coming-of-age story, all while demonstrating a viewpoint not often seen in kidlit: that of a member of the deaf community. This book reminded me of a more kid appropriate version of Fried Green Tomatoes, with the protagonist befriending an elder who helps them to grow through the stories they share. It's worth noting that the book reads very quickly because of the formatting. Overall, I would recommend this sweet, albeit short, story.
---
ALL YOU NEED FOR A SNOWMAN
Author: Alice Schertle
Illustrator: Barbara Lavallee
Call #: Easy Sch
Reviewer: Rita Miller
Yes! It's that time of year! The anticipation for it to snow is all around us. It only takes one snowflake to fall to excite the fun and imagination of yesterday, today and snowfalls yet to come. The joy of being outside and building a snowman is a tradition shared by young and old alike. In, "All You Need For a Snowman," the children are excited for that first flake of snow. There is one, then two, and then there are millions. With snowflakes falling all around, the children pack the snow into the biggest snowball they can. Next, a middle-sized one and then a smaller one. Working together, they build the biggest snowman ever. As the snow continues to fall, they build a friend for their snowman and dress them, each being unique. This delightful story is a nice reminder that the joy of pretend and imagination couldn't be any more pure than the first snowfall we look forward to each year. I enjoyed the colorful and clean watercolors used for the illustrations. They are well suited for this story. Share this fun wintertime story with your bedtime audience.
---
LOUISIANA'S WAY HOME
by Kate DiCamillo, a Newbery Medal winning author
Call Number: J FIC DIC
Reviewer: Mary Beth Reasoner, Children's Librarian

I have loved books written by Kate DiCamillo ever since I read her first children's novel,
Because of Winn Dixie.
My latest love is Louisiana's Way Home. The out-of-the-ordinary plot moves right along and is filled with plot twists. What IS going to happen next? I am captivated by all the characters; they each have their own unique way of looking at life. Some of the characters are down to earth, some are nutty, some are bitter, some are kind, some are mysterious - their personalities really run the gamut! This book would be a great story to read aloud at bedtime or in a classroom; so many opportunities for expressive narration and dialogue!
I must make a point to order the companion novels, Raymie Nightingale and Beverly, Right Here.
Summary
Here is the story of a young girl who is unexpectantly transported to Georgia by her eccentric granny and what happens to them when they end up in the town of Richford and interact with its residents.
"When Louisiana Elefante's granny wakes her up in the middle of the night to tell her that the day of reckoning has arrived and they have to leave home immediately, Louisiana isn't overly worried. After all, Granny has many middle-of-the-night ideas. But this time, things are different. This time, Granny intends for them never to return. Separated from her best friends, Raymie and Beverly, Louisiana struggles to oppose the winds of fate (and Granny) and find a way home. But as Louisiana's life becomes entwined with the lives of the people of a small Georgia town — including a surly motel owner, a walrus-like minister, and a mysterious boy with a crow on his shoulder — she starts to worry that she is destined only for goodbyes."
Let's Get Acquainted With the Author!
Kate DiCamillo's writing journey has been a truly remarkable one. She grew up in Florida and moved to Minnesota in her twenties, when homesickness and a bitter winter led her to write Because of Winn-Dixie -- her first published novel, which became a runaway bestseller and snapped up a Newbery Honor. Since then, the best-selling author has explored settings as varied as a medieval castle and a magician's theater while continuing to enjoy great success, winning two Newbery Medals and being named National Ambassador for Young People's Literature.

Kate DiCamillo's books' themes of hope and belief amid impossible circumstances and their messages of shared humanity and connectedness have resonated with readers of all ages around the world. In her instant #1 New York Times bestseller The Miraculous Journey of Edward Tulane, a haughty china rabbit undergoes a profound transformation after finding himself face down on the ocean floor -- lost and waiting to be found. The Tale of Despereaux, is a Newbery Medal-winning novel that stars a tiny mouse with exceptionally large ears who is driven by love to become an unlikely hero. The Magician's Elephant, an acclaimed and exquisitely paced fable, dares to ask the question What if? And Kate DiCamillo's second Newbery Medal winner, Flora & Ulysses, was released to great acclaim.

Kate DiCamillo now lives in Minneapolis, where she faithfully writes two pages a day, five days a week.
---
THE KISSING HAND
Author: Audrey Penn
Illustrator: Ruth E. Harper and Nancy M. Leak
Call #: Easy Pen
Reviewer: Rita Miller

The Kissing Hand holds the Ed Press Winner Seal for Excellence in Educational Publishing. Once you start this delightful story, you'll soon realize why.
Children and parents alike are faced sooner or later with separation from each other. Going to school for the first time can bring uncertainty and often time sadness. Through this heartwarming story, Mrs. Raccoon reassures her son, Chester, that going to school can be fun. She instills confidence in him while acknowledging his uncertainty with a loving solution. The illustrations are charming and show real feelings and expressions to impact the full meaning of the author's message.
I would encourage this delightful story to be included in any child's collection of bedtime favorites.
---
The Poet's Dog
by Patricia MacLachlan, a Newbery Medal winning author
Call Number: J FIC MAC
Reviewer: Mary Beth Reasoner, Children's Librarian
This gentle chapter book really had an impact on me and lingered in my memory for quite a while. Part of the reason is that the story is short enough to be read in one sitting, so the plot, the characters, the dialogue, and the setting stayed with me as a whole experience without interruption.
Here's the summary of the poignant story about the relationship between two children, a poet, and a dog, and how they help one another survive loss and recapture love.
Teddy is a gifted dog. Raised in a cabin by a poet named Sylvan, he grew up listening to sonnets read aloud and the comforting clicking of a keyboard. Although Teddy understands words, Sylvan always told him there are only two kinds of people in the world who can hear Teddy speak: poets and children.
Then one day Teddy learns that Sylvan was right. When Teddy finds Nickel and Flora trapped in a snowstorm, he tells them that he will bring them home--and they understand him. The children are afraid of the howling wind, but not of Teddy's words. They follow him to a cabin in the woods, where the dog used to live with Sylvan . . . only now his owner is gone.
As they hole up in the cabin for shelter, Teddy is flooded with memories of Sylvan. What will Teddy do when his new friends go home? Can they help one another find what they have lost?
---
The Infamous Ratsos

by Kara LaReau
A Theodore Seuss Geisel Honor Book
Call Number: J FIC LAR
Reviewer: Mary Beth Reasoner, Children's Librarian

Although the title and cover graphic may not be the most inviting,
this early reader chapter book is great! I loved it! It is so funny!
(I cannot wait to read the sequel - The Infamous Ratsos are not afraid!

Here's the summary:
Louie and Ralphie Ratso's dad, Big Lou, always says that there are two kinds of people:
those who are tough and those who are soft. Louie and Ralphie are tough, tough, tough, just like Big Lou,
and they're going to prove it. But every time they try to show just how tough they are,
the Ratso brothers end up accidentally doing good deeds instead.
What'll Big Lou do when he finds out they've been acting like softies all over the Big City?
Perfect for emerging and reluctant readers, this clever and surprisingly warmhearted chapter book
shows that being tough all the time can be really tough.
---
Children's DVDs
CHILDREN'S DVDs
Mary Beth Reasoner
Children's Librarian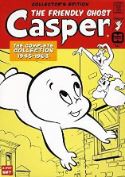 The Children's DVD Collection contains
stories, documentaries, and cartoons
of current interest as well as favorites from the past!

SAVING FIONA
This is the amazing true story of Fiona, the baby hippo born prematurely at the Cincinnati Zoo, the team that nursed her back to health, and the community who loves her.

CASPER THE FRIENDLY GHOST
Follow Casper's misadventures as he scares most adults he encounters, but delights babies and animals;
includes all 81 short films and episodes of "The New Casper Cartoon Show" made between 1945 -1963.

SCAREDY SQUIRREL
Scaredy Squirrel never leaves his nut tree. It's way too dangerous out there! But one day his worst nightmare comes true and he finds himself out of his tree and discovers something really surprising.
(I love Scaredy Squirrel and how he ends up dealing with his phobias! Very funny!)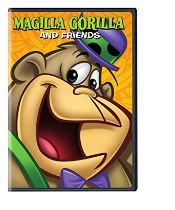 PINKALICIOUS & PETERRIFIC: PINKAMAGINE IT!
Follow Pinkalicious and her brother Peter on their adventures in the town of Pinkville!
This animated series, based on the beloved books by Victoria Kann,
encourages children to engage in self-expression
and to explore the arts, including music, dance, and visual arts.

MAGILLA GORILLA AND FRIENDS
Direct from Mr. Peeble's Pet Shop habitat, Magilla Gorilla swings into action in this hilarious collection. Showing that primates and humans share similar situations, Magilla becomes an Army draftee,
a football player, a movie star and more. It's chock full of silly predicam
---
Leo Lionni's Friends
BOARD BOOK series: Leo Lionni's Friends
Reviewer: Mrs. Reasoner, Children's Librarian

Leo Lionni is a legendary children's author and illustrator.
I am delighted with this new series presented in the Board Book format (with sturdy pages)
for our younger patrons! The illustrations are full of colorful details.
A LITTLE BOOK ABOUT SPRING
Spring is a time of budding trees, chirping birds, and croaking frogs.
Discover the wonders of spring!
A LITTLE BOOK ABOUT COLORS
Each doublespread reveals the color name in its color along with the traditional Lionni mice illustrating the color.
(GREEN: A crisp, crunchy pickle. PINK: Bubble gum that pops on your nose)
A LITTLE BOOK ABOUT ABCs
The traditional Lionni mice Introduce each letter of the alphabet with delightful illustrations.
---
BOARD BOOK series: Little People, BIG DREAMS
by Isabel Sanchez Vegara
Reviewer: Mrs. Reasoner, Children's Librarian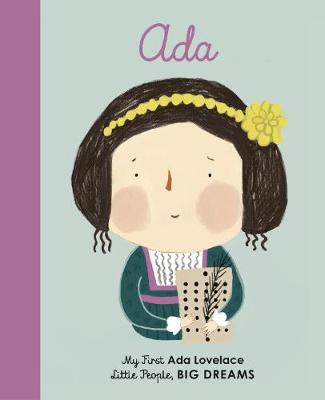 Told in simple sentences,
this series is perfect to read out loud to little dreamers.
ADA LOVELACE
Follow Ada from her childhood in England and her studies in mathematics
to her development of the first computer programming language.

AUDREY HEPBURN
Presents information about Audrey Hepburn, from her youth in Nazi-occupied Europe, through her rise to stardom in some of the era's most popular films,
to her dedication to UNICEF.

ELLA FITZGERALD
Ella Fitzgerald grew up near Harlem, in New York, where she was surrounded by music and dance. After winning first prize in a talent competition at the Apollo Theater,
she went on to tour the world with her pioneering voice.
Follow her rise to stardom as one of the top jazz singers of all time.

FRIDA KAHLO
When Frida was a teenager, a terrible road accident changed her life forever. Unable to walk, she began painting from her bed. Her self-portraits, which show her pain and grief,
but also her passion for life and instinct for survival,
have made her one of the most famous artists of the twentieth century.

Other longer titles in this series can be found
in the Juvenile Non-fiction 921 Biography section:
Agatha Christie, Amelia Earhart, Marie Curie, and Coco Chanel
---