WOMEN TALKING
inspired by true events

Call #: DVD WOM
Reviewer: Mary Beth Reasoner, Children's Librarian
Date: May 30, 2023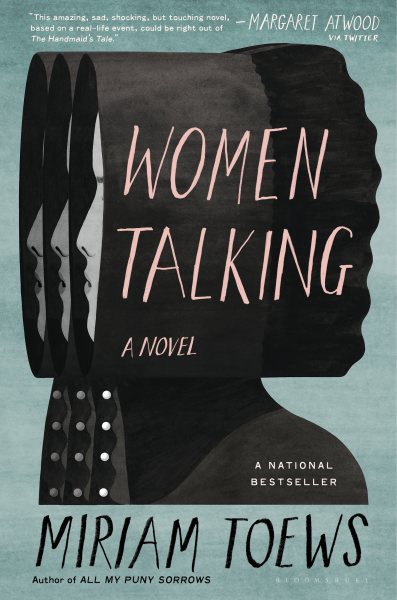 Based on the novel WOMEN TALKING by Miriam Toews
Call #: FIC TOE
I found this story fascinating. It explores the survival, solidarity, and spirituality of the women of a religious colony devastated by sexual violence.
I thought I was going to be sad throughout the movie, but while there were moments of melancholy and anger, and indeed anguish, there were also moments of tenderness and laughter. The one thing that was comforting to me was the way the women quietly supported each other during times of disagreement. Yes, even in times of exasperation, women would come close to the woman in turmoil to surround her with a comforting presence and hug, even if they disagreed.
I loved the two matriarchs, Agata and Greta, played by Judith Ivey, (an actress I have long admired), and Sheila McCarthy. They added a sense of purpose, a sense of calm, a sense of wisdom to the conversations and deliberations the women shared.
I found the intense conversations, the outpouring of emotions, the depth of faithfulness, the difference of opinions, the extremely difficulty of facing reality all utterly captivating.
---
BIBI
Author: Jo Weaver
Call #: EASY WEA
Reviewer: Mary Beth Reasoner, Children's Librarian
Date: May 24, 2023
Bibi is an elderly flamingo who looks out for the flock, and especially the babies - but when it looks like she may not be able to migrate, the rest of the flock tells her it is their turn to look out for her.
I love this picture book! The story is gently told with a lot of respect and mutual love between the generations.
As I finished reading it, I said to myself, "Yup! This is one I will buy for my personal collection!"
---
ERIK THE RED SEES GREEN
a story about color blindness
Author: Julie Anderson
Call #: J 617.759 AND
Reviewer: Mary Beth Reasoner, Children's Librarian
Date: May 24, 2023
When Erik begins having problems in school and on the soccer field, he discovers that he is color blind.
Endnotes: All about color and vision
I am including this children's book about color blindness in my reviews in hopes it will catch the attention of families who may be dealing with this issue. The illustrations are delightful. The story is well-told and the parents and teachers are portrayed as responsible. His classmates end up being helpful in helping Erik deal with his diagnosed color blindness.

It reminds me slightly of my own experience in not being able to read the chalkboard writings in third grade and thinking I was dumb. But no, I just needed glasses!
---
Orphan Bachelors: A Memoir
Author: Fae Myenne Ng
Call Number: 921 NG
Reviewer: Wendy Van Geison
Date: May 24, 2023
Orphan Bachelors were men from China who immigrated to America in the 1940's. Many were "paper sons" who illegally immigrated to America by purchasing paper identities of fictional sons of U.S. citizens. Due to the Chinese Exclusion Act ratified in 1882 there was an absolute 10-year ban on Chinese laborers immigrating to the United States, the wives and children of the Chinese men could not join them in America, resulting in a loss of at least one generation of Chinese American.
Orphan Bachelors A Memoir exposes the decades impact of the Chinese Exclusion Act, what it really meant to be a paper son, and the later Confession Program that "promised" legal citizenship under the person's legal name if the person confessed to entering the United States illegally. It provides a very personal look into the family live of author Fae Myenne Ng. These three programs along with being raised in a Chinese cultural household deeply affected family dynamics and individual life choices. The author did not sugar coat her family's experiences.
This book opened my eyes to new elements that influenced Chinese Americans as they attempted to make a life for themselves and their families. It provided another layer of perspective into what Chinese immigrants had to deal with as they attempted to live and raise a family in America.
---
Warrior Girl Unearthed
Author: Boulley, Angeline
Narrator/ illustrator: Star LaBlanc, Isabella
Call number: YA FIC BOU
Reviewer: Randy Morgan
Date: May 22, 2023
After an automobile accident, Perry Firekeeper- Birch is indebted to Auntie Daunis. To pay the debt, she participates in an internship. Perry's supervisor took her to a meeting at the local university. Here she learned about the remains of an ancestor being stored in the museum archines under the title "Warrior Girl." Perry is dedicated to bringing the Warrior Girl's remains home, no matter the cost.
Angeline Boulley navigates sensitive topics of kidnapping, cultural appropriation, colonization, violence, murder, drug use, and police brutality. Perry is a firecracker of a character who evolves into a young woman through her dance between right and wrong. Topics touched on in Warrior Girl Unearthed can be heavy, though there is a lot of fun and enjoyment with things like friendships, romance, and family.
---
Take the Mic
Author: Reynolds, Jason
Call number: MeL
Reviewer: Randy Morgan
Date: May 22, 2023
Take the Mic is a fictional anthology of resistance against everyday microaggressions and injustices. The stories and poems are profound, emotional, hopeful and at times disturbing. Take the Mic contains a lot of parallels with today's society creating a lot of engagement and self-reflection for the reader.
---
A Great and Terrible Beauty
Author: Bray, Libba
Narrator/ illustrator: Bailey, Josephine
Call number: Y FIC BRA / MeL
Reviewer: Randy Morgan
Date: May 22, 2023
Gemma saw it before it happened; her mother's death. Guilt swells inside of Gemma as she moves from India to England. Here she attends a boarding school to become a refined woman eligible for marriage. However, the mysteries of India continue to follow her. The answers she is looking for might be closer than you think.
Libba Bray wrote an immersive fantasy that transports the reader to magical realms. The foreshadowing is delightful without ruining the mystery. Sadly, the character relationships fall short so it is hard for the reader to understand how this friendship circle works. The juxtaposition between Victorian England, Colonial India, and the fairy world makes for an engrossing read.
---
Delirium Wilderness
Author: Brockman, Craig A.
Call number: FIC BRO
Reviewer: Randy Morgan
Date: May 18, 2023
Children in Paradise, Michigan spend summers cycling, playing, and fishing. After an unfortunate accident, two friends find themselves in the delirium wilderness. The plain of delirium is a collection of lost time, space, dreams, reality, life, and death. Here is where a childhood friendship prevails through emanating deep- water trepidation, haunted whispering caves, and horrors of the underworld.
Delirium Wilderness is a rich young adult fantasy where Craig A. Brockman has merged the worlds of many dreams, religions, and stories. When finished the reader wishes the book were longer while admiring how concise it is. Thus inviting the reader to start over and admire the clever writing.
Craig is an indie author who currently lives in Tecumseh, Michigan. One can easily see how his life in the Upper Peninsula has greatly influenced this book.
---
Hungry Ghost
Author: Ying, Victoria
Color: Wong, Lynette
Call number: Y GN YIN
Reviewer: Randy Morgan
Date: May 4, 2023
Teenagers and young adults often have secrets from their parents. However, Val's secret is all consuming and so well hidden not even her best friend knows. Val is chronically thinking about what to eat, when to eat, how much to eat, and what is available when she needs to vomit (purge). This binge purge cycle is life threatening without treatment. Will Val have the courage to ask for help?
Cover art is the begging of any story, and one can infer that Hungry Ghost is a story filled with penitence and growth. Victoria Ying's experience with disordered eating influenced Hungry Ghost, and it makes for a spellbinding read. Corresponding graphics emulate the internal struggles of eating disorders, body dysmorphia, and fat phobia through facial expressions and the selective color palette. The Hungry Ghost is a remarkable representation of the beginning of recovery for people with eating disorders.
If you or someone you know struggles with an eating disorder, please reach out for help. You can go online to https://www.nationaleatingdisorders.org/. You can also call or text (800) 931- 2237.
---
The Bodyguard
Author: Center, Katherine
Narrator: Murin, Patti
Call number: CD/ LP FIC CEN
Reviewer: Randy Morgan
Date: May 4, 2023
Jack Stapleton's company hired a bodyguard for his return home due to a previous stalker situation. He doesn't want to cause his mother any undue stress so to keep his bodyguard close, they fake a relationship. Hannah Brooks is hesitant to take the assignment and ultimately decides to do it to further her career. How can one stop falling in love with movie star Jack Stapleton?
The Bodyguard is a delightful modern romance. Katherine Center dances the line of comedy and narrator Patti Murin captures the moments as fond memories of Hanna Brooks. It's not all sunshine and rainbows; there are betrayals, death, and self-deprecation. The realistic, smart, and witty dialogue keeps the reader laughing and crying right along with the protagonist.
Personal note:
Some people look at books and say "I could read that in a day." Almost all my books take three days to read. So when I say "I finished this book in a day" I mean I listened to all 10 hours of it at standard speed. Did the book deserve that? Meh, probably not, but I was hooked. I didn't even read the synopsis before I started.
---
Daughter of the Moon Goddess
Author: Tan, Sue Lynn
Narrator: Naudus, Natalie
Call number: Hoopla
Reviewer: Randy Morgan
Date: May 4, 2023
Xingyin experiences a surge in her magic causing the Celestial powers to investigate the moon. This is where Xingyin's mother is being punished for the crime of stealing. Xingyin escapes to the Celestial Kingdom where she stays disguised. Soon she becomes the companion to the emperor's sun and moves up to first archer. Through all her trials, she has one focus, to free her mother.
Sue Lynn Tan captivates the reader by starting with Xingyin escaping on a cloud. This allows the reader to become fully immersed in the magic of Chinese lore and mythical creatures. Daughter of the Moon Goddess is an enjoyable read packed with action, adventure, conspiracy, and romance. Sue Lynn Tan does a great job using romance and action as a form of character development. The reader is hooked until the very end, when they will discover the results of Xingyin's efforts.
---
Murder for the Modern Girl
Author: Kulper, Kendall
Narrator/ illustrator: Meyers, Max and Lohman, Valerie Rose
Call number: Y FIC KUL
Reviewer: Randy Morgan
Date: May 4, 2023
Ruby has vast knowledge of potent poisons and the ability to mind read. She can often be found at parties tracking her next victim. Her prey? Men who exploit venerable women. Ruby made her way to the morgue and stumbled into Guy. Guy is a young man who is trying to understand his ability to shape shift. As Guy works to uncover the murderer, Ruby works twice as hard to protect herself and her friends.
Murder for the Modern Girl is a delightful young adult historic fiction. The multipoint perspective was elegantly done, and the characters complement each other well. The fantasy aspect falls a little flat because there are only two supernatural beings. However the juxtaposition of the different perspectives keeps the reader engaged until the very end.
---
The Lightning Thief
Author: Riordan, Rick
Illustrator: Multiple
Call number: T GN RIO
Reviewer: Randy Morgan
Date: May 4, 2023
Ancient Greek Mythologies seem to walk right out of textbooks and into real life. In fact, Percy is convinced his math teacher is a monster who tried to kill him. When his mom hears of this situation, she knows it is time for Percy to attend a summer camp for demigods. Here is where Percy learns that the Gods are real and who his father is. Shortly after his arrival, Percy is sent on a quest; to retrieve Zeus' lightning bolt and return it by the summer solstice, in 10 days.
The Percy Jackson and the Olympians are a popular series and has been adapted into many formats (movies, graphic novels, illustrated, and audiobooks). A delightful series for all ages while having such vast styles gives a perfect opportunity to discover the style of book one prefers. It is also fun to compare how things are adapted from the original standard text.
The Lightning Thief is part of the Percy Jackson and the Olympians series. The rest of the series goes as follows: The Sea of Monsters, The Titan's Curse, The Battle of the Labyrinth, The Sword of Hades, The Last Olympian, The Singer of Apollo, and The Chalice of the Gods.
Also available in standard format (T FIC RIO), audiobook (T CD FIC RIO and Libby), and full text with colored illustrations (T FIC RIO).
---
GIRLS WHO BUILD
Inspiring curiosity and confidence to make anything possible; includes 13 do-it-herself projects
Author: Katie Hughes, founder of "Girls Build"
Call #: J 621.9 HUG
Reviewer: Mary Beth Reasoner, Children's Librarian
Date: December 7, 2022
I wanted to tell you all about this great new book in the Children's Non-fiction Collection!
It profiles girls of different backgrounds and ages as they each learn to build a project.
The book begins with chapters covering terminology, tools, safety gear and skills. A materials glossary appears in the back of the book.
Do you know what a Crow's Foot is? Or how to toenail? What on earth is a Speed Square? The answers are all in the book! With adult supervision, the girls learn how to read a tape measure, drill, saw, and hammer. They learn about the different versions of each tool and all of its various parts. This book is jam-packed with diagrams and descriptive instructions!
Take a look at this summary from Amazon:
Celebrate the can-do attitude of fierce girls who know how to wield a hammer, fire up a saw, and build everything from a bookshelf to a playhouse. Featuring project photographs, this guide will inspire you to pick up your power tools and make something great.
Carpenter Katie Hughes frequently found that she was the only woman on construction worksites. To change that, she began teaching classes to girls ages 8-14, showing them how to drill, saw, and weld. Her classes quickly became sold out summer camps and she founded her own non-profit, Girls Build.

This book features candid and arresting photographs of forty-five girls showing off their power tools and can-do attitudes. Accompanying each girl is a profile interview where she speaks to her inspirations and favorite builds, plus tips for others starting out. Also included are building skills, techniques, and safety tips to teach girls -- and older beginners -- how to handle hammers, drills, and saws plus thirteen do-it-herself building projects (from the featured girls themselves) such as picture frames, nightstands, playhouses, swings, and more.
---
Out of Darkness
Author: Pérez, Ashley Hope
Narrator: Robledo, Benita and Hoppe, Lincoln
Call number: Y FIC PER
Reviewer: Randy Morgan
Date: March 3, 2023
Love is a dangerous emotion. It knows no bounds, races, or genders. Love has its own agenda.
In a town riddled with rules and segregation, Wash helps Naomi find places for colored people. Wash and Naomi meet frequently under the cover of the forest; trading secrets, tutoring, and practicing life skills. In the end, love is so powerful that the only thing that matters is "to live as long as Wash was alive."
Out of Darkness is a powerful exploration of racism set in 1937 New London, Texas. It is a painful young adult historic fiction. Ashley describes grief, sexual assault, child molestation, and discrimination in a way a naïve reader could miss it entirely. Benita created a reader attachment with a skillful balance of somber and well cadenced narration. Out of Darkness provides a safe space for the reader to be uncomfortable in order to improve empathy for others.
---
PONY
Author: R. J. Palacio
Call #: T FIC PAL
Reviewer: Mary Beth Reasoner, Children's Librarian
Date: March 30, 2022
Whew! This book written by the author of Wonder is a doozie! The very beginning of the story starts out slowly with an interesting ghostly premise as characters and settings are introduced but then the plot quickly thickens as action begins out of the blue. The last third of the book really picks up speed as the adventure reaches new heights. I had to go back and reread several passages now and then to make sure I was correctly visualizing the action between the good guys and the bad guys who were truly bad! I learned not to assume I knew what was truly going on because there were twists and turns along the way!
Reviewers from Amazon noted:
"This book was so engrossing, I forgot that it's a children's novel. For me, it was like a cross between True Grit and The Sixth Sense. "Pony" has well developed characters, a plot that really moves and plenty of twists."

"It's not often that I read a book that actually moves me. This is one that does. I highly recommend it if you have the time to really absorb the story. It touches your heart and makes you think about family and those who have gone before. It will stay with me for a long time."

"The story is gently told but the events that unfold are still very real-life to include drama, deception, and heartbreaking sorrow. But the plot is balanced with true friendship, love and trust and a bit of otherworldly elements just to keep readers on their toes. And the author makes Silas's journey flow so well to end with a satisfying conclusion."
Here's a plot summary:
Twelve-year-old Silas is awoken in the dead of night by three menacing horsemen who arrive unannounced to take his father away. Silas is left shaken, scared, and alone, except for the presence of his companion, Mittenwool... who happens to be a ghost. When a pony shows up at his door, Silas makes the courageous decision to leave his home and embark on a perilous journey across a vast American landscape to find his father. Along the way, he will face his fears to unlock the secrets of his past which connects him to his future and explore the unfathomable mysteries of the world around him.

R. J. Palacio spins a harrowing yet distinctly beautiful coming-of-age story about the power of love and the ties that bind us across distance and time.
---
LAND OF STORIES: A TREASURY OF CLASSIC FAIRY TALES
PACKING FOR MARS FOR KIDS
Here are two new children's nonfiction books which were recently added to the collection.
Author: Chris Colfer
Title: THE LAND OF STORIES: A TREASURY OF CLASSIC FAIRY TALES
Call #: J 398.2 COL
Reviewer: Mrs. Reasoner, Children's Librarian
Date: September 6, 2022

The Land of Stories: A Treasury of Classic Fairy Tales
adapted by Chris Colfer is a beautiful collection of over 35 classic fairy tales stories and rhymes.
The full-color illustrations by Brandon Dorman are gorgeous.

You may have seen Chris Colfer on TV in the past when he was a musical character on the show GLEE. He is also a prolific children's chapter book author who has written the popular six volume series called LAND OF STORIES. This oversized book is a companion to that series, a beloved fairy-tale treasury that characters Alex and Conner fall into in the first magical book that started it all, The Land of Stories: The Wishing Spell.

Indulge yourself in new versions of:
Cinderella -- Hansel and Gretel -- Goldilocks and the three bears -- Jack and the beanstalk -- Little Red Riding Hood -- Snow White -- The Three little pigs -- Rumpelstiltskin -- The Elves and the shoemaker -- Beauty and the beast -- The Boy who cried wolf -- Sleeping Beauty -- The Princess and the pea -- Rapunzel -- Henny Penny -- The Little mermaid -- Three billy goats gruff -- The Snow Queen -- The Frog prince -- Puss in boots -- Thumbelina -- The Gingerbread man -- The Ugly duckling -- Pinocchio -- Little Bo Peep -- Little Miss Muffet -- Little Jack Horner -- The Old woman who lived in a shoe -- Humpty Dumpty -- Rub-a-dub-dub -- Three blind mice -- Baa, baa, black sheep -- Georgie Porgie -- Hey diddle diddle -- Pat-a-cake -- Jack and Jill -- Jack be nimble -- Mother Goose's Fairy-tale survival guide.
This book is also available in audio format (4 discs): Call # J CD-FIC COL
~~~~~~~~~~~~~~~~~~~~~~~~~~~~~~~~~~~~~~~~~~~~~~~~~~~~~~~~~~~~~~~~~~~~~~~~~~~~~~~~~~~~~~~~~~~
Author: Mary Roach
Title: PACKING FOR MARS FOR KIDS
Call #: J 629.47 ROA
Reviewer: Mrs. Reasoner, Children's Librarian
Date: September 6, 2022
Mary Roach has written an entertaining and informative book: Packing for Mars for Kids
This book is an adaption of her best-selling book for adults called Packing for Mars.
What is it like to float weightlessly in the air? What happens if you vomit in your helmet during a spacewalk?
How do astronauts go to the bathroom? Is it true that they don't shower?
The author guides us through the irresistibly strange, frequently gross, and awe-inspiring realm of space travel and life without gravity. From flying on NASA's Weightless Wonder to eating space food, this book is chock-full of first-hand experiences and thorough research. Accompanied by 35 black-and-white photographs,
Mary Roach has crafted an authoritative and accessible book that is just perfect for inquizitive middle grade readers.
---
HOW WE GOT TO THE MOON
The people, technology, and daring feats of science behind humanity's greatest adventure
Author: John Rocco
Call #: J 629.454 ROC
Reviewer: Mary Beth Reasoner, Children's Librarian
Date: April 28, 2022
As I was cataloguing this new addition to the Children's Collection and slowly skimming its contents, I was overcome with the preciseness of the historical details, the superb storytelling, the mini biographies of members of the workforce, the descriptions of the various spacecrafts and the understandable explanations of spaceflights accompanied by clear diagrams. It really drew me in and wouldn't let me go! I was fifteen at the time of the moon landing and I clearly remember my Dad gathering our family in the living room to watch history in the making on our black-and-white television. From their very beginning, space flights were a big event when I was in elementary school; teachers would bring in televisions so we could watch the liftoffs and listen to the commentaries. So you can imagine what a big deal the moon landing was! The publisher's description below gives you an overview of this captivating book.

"This beautifully illustrated, oversized guide to the people and technology of the moon landing by award-winning author/illustrator John Rocco (illustrator of the Percy Jackson series) is a must-have for space fans, classrooms, and tech geeks. Everyone knows of Neil Armstrong's famous first steps on the moon. But what did it really take to get us there? The Moon landing is one of the most ambitious, thrilling, and dangerous ventures in human history. This exquisitely researched and illustrated book tells the stories of the 400,000 unsung heroes—the engineers, mathematicians, seamstresses, welders, and factory workers—and their innovations and life-changing technological leaps forward that allowed NASA to achieve this unparalleled accomplishment. From the shocking launch of the Russian satellite Sputnik to the triumphant splashdown of Apollo 11, Caldecott Honor winner John Rocco answers every possible question about this world-altering mission. Each challenging step in the space race is revealed, examined, and displayed through stunning diagrams, experiments, moments of crisis, and unforgettable human stories. Explorers of all ages will want to pore over every page in this comprehensive chronicle detailing the grandest human adventure of all time!"
---
THE RISE AND FALL OF CHARLES LINDBERGH
Author: Candace Fleming
Call #: T 921 LIN
Reviewer: Mary Beth Reasoner, Children's Librarian
Date: January 11, 2022
I normally would not have chosen to read a biography of Charles Lindbergh. However, after watching two webinars about new Tween books which featured this book and its author, Candace Fleming, I could not resist. Candace is a well-known children's author of picture books, chapter books, and non-fiction for tweens. She describes the contents of her book as a spellbinding storyteller would and that is also how the book comes across to the reader. It is not a dry collection of facts, but rather
a fascinating truthful depiction of the lives of Charles Lindbergh and his wife Anne Morrow with all the uncomfortable moments included. I could not wait to return to the book each night and follow the intriguing exploits, no matter how sad I found them. I must say, the description of the development of World War II was enlightening to me.

As the book flap notes, "Charles Lindbergh was a complex, deeply flawed American." Although he was the first man to fly from New York to Paris, a media sensation with his handsome stature, the inventor of an "artificial heart", a Pulitzer Prize-winning author, and an environmentalist, he was also the victim of the Crime of the Century when his infant son was kidnapped and murdered, a Nazi sympathizer and anti-Semite, a White Nationalist, and an adulterer with three secret families.

Here's a short summary from Amazon:

Discover the dark side of Charles Lindbergh--one of America's most celebrated heroes and complicated men--in this riveting biography from acclaimed author, Candace Fleming.

First human to cross the Atlantic via airplane; one of the first American media sensations; Nazi sympathizer and anti-Semite; loner whose baby was kidnapped and murdered; champion of Eugenics, the science of improving a human population by controlled breeding; tireless environmentalist. Charles Lindbergh was all of the above and more. Here is a rich, multi-faceted, utterly spellbinding biography about an American hero who was also a deeply flawed man.
---
Jim Henson's Emmet Otter's Jug-Band Christmas
Call #: J DVD 394.2663 EMM
Reviewer: Mary Beth Reasoner, Children's Librarian
Date: November 29, 2021
I recently viewed for the first time a classic children's Christmas video called Jim Henson's Emmet Otter's Jug-band Christmas. I simply loved it so much that I encouraged my husband to watch it and he enjoyed it also! The story was filmed in-between seasons of the Muppet Show and before the Muppet Movie was filmed. The story is based on the children's picture book, Emmet Otter's Jug-Band Christmas by children's book authors and illustrators, Russell and Lillian Hoban. Muppets were created especially to match the illustrations of the book and this TV special, directed by Jim Henson, sticks pretty close to the Hobans' creation.
The special features several original songs written by songwriter Paul Williams. My favorites are "When the river meets the sea," and "The Bathing suit that Grandma Otter wore," and "There ain't no hole in the washtub."
Also, the scenery is a marvel!
Here's a short summary of the story which features a twist on "The Gift of the Magi" story by O. Henry:
"When a Christmas Eve talent contest is announced, Emmet Otter joins a jug band called the "Frogtown Hollow Jubilee" made up of Wendell Porcupine, Harvey Beaver and Charlie Muskrat, hoping to win the contest and buy his Ma a used piano. But Emmet will have to put a hole in Ma's washtub to make a bass!
Emmet's Ma decides to sing a solo that she loves in an attempt to win the contest and receive the prize money so she can buy a guitar for her son for Christmas. But Ma will have to hawk Emmet's tool chest to buy herself a costume! Should Emmet and Ma risk all they have to make each other's dreams come true?"--Container.
And may I add, the appearance of a rock and roll band called "Nightmare", comprised of a hoodlum gang made up of Chuck Stoat, Fred Lizard, Howard Snake, "Pop-Eyed" Catfish and Stanley Weasel, creates quite a bit of tension in the story!
The DVD also contains a behind the scenes segment which is simply fascinating. We hear from people who actually made the Muppets and from the performers themselves. We see how the Muppets were manipulated in different ways and in different parts of the scenery. There is a lot of reminiscing about Jim Henson and his work ethic.
I can see why viewing this story has become a Christmas tradition for many families!
---
Planet Earth is Blue
Author: Nicole Panteleakos
Call #: J FIC PAN
Reviewer: Kate Sherwood
Date: August 16, 2021
Nova is an autistic, non-verbal girl growing up in the mid 80's. She's misunderstood at every turn, as this is a time when knowledge and understanding of Autism Spectrum Disorder is very limited. To make matters worse, she is a foster child and desperately wants to see her big sister again, but can't understand why she's not around. She holds onto the hope that her sister, Bridget, will keep the promise she made and be there with her to watch the launch of the space shuttle Challenger, a highly anticipated event for all Americans! Nova loves space travel and dreams of flying away, just her and Bridget. But recently, she's feeling more and more at ease with her new foster family, something Bridget always warned her against. Will she see Bridget again, and will this new foster family be the landing place she's been needing?
Told in part from the first person perspective of Nova, Panteleakos gives a unique perspective of a bright, but non-verbal young lady struggling to find her place in a world that rarely understands her, and which she, herself, struggles to understand. Using the countdown to the Challenger flight as a marker of time, we watch as Nova navigates her world alone for the first time since her sister has disappeared, and as hope mounts, we the readers anticipate the letdown that is to come on the day Challenger takes off. A moving novel of family, dreams, and what a little understanding can mean for a person with neuro-divergence. This is a great novel for any young person to read, whether they know someone with ASD or not!
---
LOUISIANA'S WAY HOME
by Kate DiCamillo, a Newbery Medal winning author
Call Number: J FIC DIC
Reviewer: Mary Beth Reasoner, Children's Librarian

I have loved books written by Kate DiCamillo ever since I read her first children's novel,
Because of Winn Dixie.
My latest love is Louisiana's Way Home. The out-of-the-ordinary plot moves right along and is filled with plot twists. What IS going to happen next? I am captivated by all the characters; they each have their own unique way of looking at life. Some of the characters are down to earth, some are nutty, some are bitter, some are kind, some are mysterious - their personalities really run the gamut! This book would be a great story to read aloud at bedtime or in a classroom; so many opportunities for expressive narration and dialogue!
I must make a point to order the companion novels, Raymie Nightingale and Beverly, Right Here.
Summary
Here is the story of a young girl who is unexpectantly transported to Georgia by her eccentric granny and what happens to them when they end up in the town of Richford and interact with its residents.
"When Louisiana Elefante's granny wakes her up in the middle of the night to tell her that the day of reckoning has arrived and they have to leave home immediately, Louisiana isn't overly worried. After all, Granny has many middle-of-the-night ideas. But this time, things are different. This time, Granny intends for them never to return. Separated from her best friends, Raymie and Beverly, Louisiana struggles to oppose the winds of fate (and Granny) and find a way home. But as Louisiana's life becomes entwined with the lives of the people of a small Georgia town — including a surly motel owner, a walrus-like minister, and a mysterious boy with a crow on his shoulder — she starts to worry that she is destined only for goodbyes."
Let's Get Acquainted With the Author!
Kate DiCamillo's writing journey has been a truly remarkable one. She grew up in Florida and moved to Minnesota in her twenties, when homesickness and a bitter winter led her to write Because of Winn-Dixie -- her first published novel, which became a runaway bestseller and snapped up a Newbery Honor. Since then, the best-selling author has explored settings as varied as a medieval castle and a magician's theater while continuing to enjoy great success, winning two Newbery Medals and being named National Ambassador for Young People's Literature.

Kate DiCamillo's books' themes of hope and belief amid impossible circumstances and their messages of shared humanity and connectedness have resonated with readers of all ages around the world. In her instant #1 New York Times bestseller The Miraculous Journey of Edward Tulane, a haughty china rabbit undergoes a profound transformation after finding himself face down on the ocean floor -- lost and waiting to be found. The Tale of Despereaux, is a Newbery Medal-winning novel that stars a tiny mouse with exceptionally large ears who is driven by love to become an unlikely hero. The Magician's Elephant, an acclaimed and exquisitely paced fable, dares to ask the question What if? And Kate DiCamillo's second Newbery Medal winner, Flora & Ulysses, was released to great acclaim.

Kate DiCamillo now lives in Minneapolis, where she faithfully writes two pages a day, five days a week.
---
The Poet's Dog
by Patricia MacLachlan, a Newbery Medal winning author
Call Number: J FIC MAC
Reviewer: Mary Beth Reasoner, Children's Librarian
This gentle chapter book really had an impact on me and lingered in my memory for quite a while. Part of the reason is that the story is short enough to be read in one sitting, so the plot, the characters, the dialogue, and the setting stayed with me as a whole experience without interruption.
Here's the summary of the poignant story about the relationship between two children, a poet, and a dog, and how they help one another survive loss and recapture love.
Teddy is a gifted dog. Raised in a cabin by a poet named Sylvan, he grew up listening to sonnets read aloud and the comforting clicking of a keyboard. Although Teddy understands words, Sylvan always told him there are only two kinds of people in the world who can hear Teddy speak: poets and children.
Then one day Teddy learns that Sylvan was right. When Teddy finds Nickel and Flora trapped in a snowstorm, he tells them that he will bring them home--and they understand him. The children are afraid of the howling wind, but not of Teddy's words. They follow him to a cabin in the woods, where the dog used to live with Sylvan . . . only now his owner is gone.
As they hole up in the cabin for shelter, Teddy is flooded with memories of Sylvan. What will Teddy do when his new friends go home? Can they help one another find what they have lost?
---
Children's DVDs
CHILDREN'S DVDs
Mary Beth Reasoner
Children's Librarian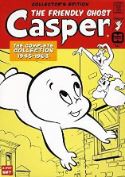 The Children's DVD Collection contains
stories, documentaries, and cartoons
of current interest as well as favorites from the past!

SAVING FIONA
This is the amazing true story of Fiona, the baby hippo born prematurely at the Cincinnati Zoo, the team that nursed her back to health, and the community who loves her.

CASPER THE FRIENDLY GHOST
Follow Casper's misadventures as he scares most adults he encounters, but delights babies and animals;
includes all 81 short films and episodes of "The New Casper Cartoon Show" made between 1945 -1963.

SCAREDY SQUIRREL
Scaredy Squirrel never leaves his nut tree. It's way too dangerous out there! But one day his worst nightmare comes true and he finds himself out of his tree and discovers something really surprising.
(I love Scaredy Squirrel and how he ends up dealing with his phobias! Very funny!)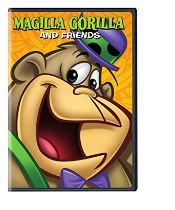 PINKALICIOUS & PETERRIFIC: PINKAMAGINE IT!
Follow Pinkalicious and her brother Peter on their adventures in the town of Pinkville!
This animated series, based on the beloved books by Victoria Kann,
encourages children to engage in self-expression
and to explore the arts, including music, dance, and visual arts.

MAGILLA GORILLA AND FRIENDS
Direct from Mr. Peeble's Pet Shop habitat, Magilla Gorilla swings into action in this hilarious collection. Showing that primates and humans share similar situations, Magilla becomes an Army draftee,
a football player, a movie star and more. It's chock full of silly predicam
---
The Infamous Ratsos

by Kara LaReau
A Theodore Seuss Geisel Honor Book
Call Number: J FIC LAR
Reviewer: Mary Beth Reasoner, Children's Librarian

Although the title and cover graphic may not be the most inviting,
this early reader chapter book is great! I loved it! It is so funny!
(I cannot wait to read the sequel - The Infamous Ratsos are not afraid!

Here's the summary:
Louie and Ralphie Ratso's dad, Big Lou, always says that there are two kinds of people:
those who are tough and those who are soft. Louie and Ralphie are tough, tough, tough, just like Big Lou,
and they're going to prove it. But every time they try to show just how tough they are,
the Ratso brothers end up accidentally doing good deeds instead.
What'll Big Lou do when he finds out they've been acting like softies all over the Big City?
Perfect for emerging and reluctant readers, this clever and surprisingly warmhearted chapter book
shows that being tough all the time can be really tough.
---
Leo Lionni's Friends
BOARD BOOK series: Leo Lionni's Friends
Reviewer: Mrs. Reasoner, Children's Librarian

Leo Lionni is a legendary children's author and illustrator.
I am delighted with this new series presented in the Board Book format (with sturdy pages)
for our younger patrons! The illustrations are full of colorful details.
A LITTLE BOOK ABOUT SPRING
Spring is a time of budding trees, chirping birds, and croaking frogs.
Discover the wonders of spring!
A LITTLE BOOK ABOUT COLORS
Each doublespread reveals the color name in its color along with the traditional Lionni mice illustrating the color.
(GREEN: A crisp, crunchy pickle. PINK: Bubble gum that pops on your nose)
A LITTLE BOOK ABOUT ABCs
The traditional Lionni mice Introduce each letter of the alphabet with delightful illustrations.
---
BOARD BOOK series: Little People, BIG DREAMS
by Isabel Sanchez Vegara
Reviewer: Mrs. Reasoner, Children's Librarian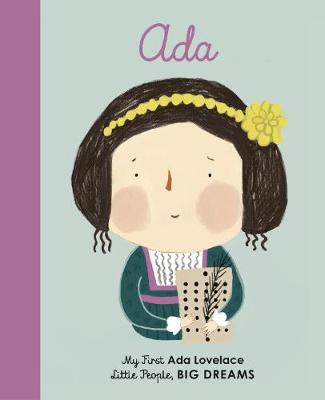 Told in simple sentences,
this series is perfect to read out loud to little dreamers.
ADA LOVELACE
Follow Ada from her childhood in England and her studies in mathematics
to her development of the first computer programming language.

AUDREY HEPBURN
Presents information about Audrey Hepburn, from her youth in Nazi-occupied Europe, through her rise to stardom in some of the era's most popular films,
to her dedication to UNICEF.

ELLA FITZGERALD
Ella Fitzgerald grew up near Harlem, in New York, where she was surrounded by music and dance. After winning first prize in a talent competition at the Apollo Theater,
she went on to tour the world with her pioneering voice.
Follow her rise to stardom as one of the top jazz singers of all time.

FRIDA KAHLO
When Frida was a teenager, a terrible road accident changed her life forever. Unable to walk, she began painting from her bed. Her self-portraits, which show her pain and grief,
but also her passion for life and instinct for survival,
have made her one of the most famous artists of the twentieth century.

Other longer titles in this series can be found
in the Juvenile Non-fiction 921 Biography section:
Agatha Christie, Amelia Earhart, Marie Curie, and Coco Chanel
---