The Storyteller's Supper
Author: Thomas MBE, Taffy
Illustrator: Kultys, Dotty
Call number: 398.2 THO
Reviewer: Randy Morgan
Date: January 25, 2023
Welcome to the feast of comfort, myths, and food. Taffy Thomas MBE is a storytelling spirit who's well practiced in oral traditions. His book "The Storyteller's Supper" is like a guide. Before each story is a small excerpt which includes details such as the stories' origins and how to incorporate a story into a meal. This book is seasoned with images from Dotty Kutys. From single objects to full scenes, Dotty infuses the pages with extra magic. The reader can enhance the experience by sampling the menu (with recipes) that was inspired by stories found throughout the collection.
---
Sugaring Off
Author: Gillian French
Call#: Y FIC FRE
Reviewer: Jody Helme-Day
Date: January 25, 2023
Seventeen-year-old Owl has always felt more comfortable in the wilderness surrounding her aunt and uncle's maple syrup farm in New Hampshire. Left partially-deaf by a childhood tragedy which sent her father to jail, all Owl wants is to stay safe and secure on their farm, her refuge from everyone who treats her differently.
But the current maple sugaring season brings two disturbing changes that unsettle her world: her father is released from jail, and her uncle hires the grandson of their neighbor, Cody, to help with the season's sugaring off. Magnetic and dangerous, Cody seems to be the only person other than her aunt and uncle who can see past her deafness and really know her. But then a murder occurs in her hometown, and Owl realizes Cody is in more trouble than anyone knows, and it has followed him to her farm.
French's spare prose really gives the reader a sense of how isolated Owl's community and farm are, and how isolated she feels having to navigate a hearing world partially deaf. The connection established between her and Cody is touching, as both are the products of abuse. The author does not shy away from describing the horrible situations both characters experienced, but the events are integral to the story and the characters. At the same time the author makes the case for the importance of allies and safe spaces in a young person's life, and how integral they are to their successful development. I highly recommend this gorgeous story.
---
Meditation for Fidgety Skeptics: A 10% Happier How-to Book

Author: Dan Harris
Call #: 158.1 HAR c.1
Reviewer: Jody Helme-Day
Date: January 25, 2023
ABC News anchor Dan Harris thought meditation was for people who collect crystals and greet each other with "namaste" and a bow until he had a panic attack on live television and, in desperation, gave it a try. To his surprise, he found a daily practice of mindfulness meditation not only helped his anxiety but profoundly changed him for the better. Along with acclaimed meditation teacher Jeff Warren, Harris candidly describes his journey to bring meditation to the people who need it most: the fidgetly skeptics who think they are fundamentally unable to meditate.
As I am also someone who looks upon most spiritual matters with a skeptical eye, this book was very appealing. Harris's self-deprecating humor and candor were refreshing to hear, and Warren's meditation exercises in each chapter were relaxed and straight-forward. This is meditation described how it should be approached: without judgment, and without expectation. The lessons and exercises in this book have greatly helped my own meditation practice, and I highly recommend it.
---
WATERGATE: A New Story
Author: Garrett M. Graff
Call #: CD 973.924 GRA
Readby Jacques Roy
Reviewer: Mary Beth Reasoner, Children's Librarian
Date: January 20, 2023
The entire Watergate scandal occurred when I was in college. I remember keeping an eye on it and watching the PBS nightly reports and the inevitable televised hearings. I distinctly remember watching President Nixon resign on national television.

Over the years, I have gone through bouts of curiousity and read several of the autobiographies of key players and overview histories by reporters. All the President's Men was one of my favorite movies, although truth be told, it might have had more to do with Robert Redford than the plot.
So when this new CD set caught my eye, I needed to listen to it. This set is indeed a concise history of the entire Watergate affair with minute details, detours down rabbit holes, and spoken footnotes galore! Facts reveal what an evil man Richard Nixon was, blinded by his political greed.

While I first started to follow the intrigue created by the initial participants, I freely admit that I could not keep track of all the people and their various connections, especially since I was driving! I could have used a chart (like a genealogy chart) to list the connections of who knew whom when and why!

So I just decided to enjoy the lovely clear tones of the narrator and to catch on to what I could along the way. The narrator Jacques Roy was superb and his calm resitation helped to keep the characters separated. I was able to get the jist of the events and people!
HERE'S AN EDITED SUMMARY FROM THE BACK COVER:
This book is the first definitive narrative history of Watergate which explores the full scope of the scandal through the politicians, investigators, journalists, and informants who made it the most influential political event of the modern era.

In the early hours of June 17, 1972, a security guard named Frank Wills enters six words into the log book of the Watergate office complex that will change the course of history: 1:47 AM Found tape on doors; call police.

The subsequent arrests of five men (3 Cuban exiles and 2 former intelligence operatives) seeking to bug and burgle the Democratic National Committee offices quickly unravels a web of scandal that ultimately ends a presidency. Watergate, as the event is called, becomes a shorthand for corruption, deceit, and unanswered questions.
Now, award-winning journalist and bestselling author Garrett M. Graff explores the full scope of this unprecedented moment from start to finish, in the first comprehensive, single-volume account in decades.

The story begins in 1971, with the publication of thousands of military and government documents known as the Pentagon Papers, which reveal dishonesty about the decades-long American presence in Vietnam and spark public outrage. Furious that the leak might expose his administration's own duplicity during a crucial reelection season, President Richard M. Nixon gathers his closest advisors and gives them implicit instructions: Win by any means necessary.

Within a few months, an unsteady line of political dominoes are positioned, from the creation of a series of covert operations code-named GEMSTONE to campaign-trail dirty tricks, possible hostage situations, and questionable fundraising efforts—much of it caught on the White House's own taping system. One by one they fall, until the thwarted June burglary attracts the attention of intrepid journalists, congressional investigators, and embattled intelligence officers, one of whom will spend decades concealing his identity behind the alias "Deep Throat."

As each faction slowly begins to uncover the truth, a conspiracy deeper and more corrupt than anyone thought possible emerges, and the nation is thrown into a state of crisis as its government—and its leader—unravels.

Using newly public documents, transcripts, and revelations, Graff recounts every twist with remarkable detail and page-turning drama, bringing listeners into the backrooms of Washington, chaotic daily newsrooms, crowded Senate hearings, and even the Oval Office itself during one of the darkest chapters in American history.
Grippingly told and meticulously researched, Watergate is the defining account of the moment that has haunted our nation's past—and still holds the power to shape its present and future.
---
A Spindle Splintered
Author: Harrow, Alix E.
Call number: FIC HAR
Reviewer: Randy Morgan
Date: January 19, 2023
Sleeping beauty spends her whole life trying to circumvent a curse to sleep; Similarly, Zinnia has spent her whole life evading an early death. Zinnia's best friend organizes the last birthday party, worthy of sleeping beauty herself. When Zinnia pricks her finger she is transported astronomically far from home. With the help of new and old friends, Zinnia works to rewrite destiny.
A Spindle Splintered is a retelling of sleeping beauty through the multiverse. Alix has filled this short story with tributes to empowerment, LGBTQUI+, death, and chronic illnesses. The images throughout the novella do not depict the actions of the story. Rather, they appear to be mischievous. Even so, they are mesmerizing to look at.
---
The Cruel Prince
Author: Black, Holly
Narrator: Kelly, Caitlin
Call number: Y FIC BLA and Libby
Reviewer: Randy Morgan
Date: January 19, 2023
Jude was seven years old when her parents were murdered and she was taken to live in the world of the High Court of Faerie. Jude and her siblings wanted for nothing except belonging. In her attempts for acceptance, Jude mingles her way into politics and makes enemies with Prince Cardan. Jude discovers the deceptions, scandals, and secrets of the court while refining her skills in strategy. To protect the fey and her siblings, Jude must fall into the hypocrisies of the court.
Holly Black has created a bridge between humanity and the world of fey. The world building, magic, and character development are picturesque. Near the end, there was a lot of warranted rage portrayed that disturbs the plot. All in all, The Cruel Prince is a commendable read. This book is part of The Folk of the Air Series and the next book is The Lost Sisters.
---
Song of the Lioness
#1 Alanna, #2 In the Hand of the Goddess, #3The Woman Who Rides Like a Man, #4 Lioness Rampant
Author: Pierce, Tamora
Narrator: Alvarado, Trini
Call number: Libby and MeL
Reviewer: Randy Morgan
Date: January 19, 2023
Analysis: Tamora Pierce wrote Alanna as a fierce female protagonist who asserts herself as an equal to men. This young adult fantasy filled with friends, family, secrets, learning, and conflict. Due to some large time jumps, there are some major events mentioned without elaboration. Listing to Trini is like music, crescendos, decrescendos, rhythm changes, and staccato! She does it all which is captivating.
Synopsis:
Alanna
Training to become a knight is a long road that starts at the age of 11. First one starts their training as a page, then onto squire, and finally a knight. The training is rigorous and includes academics, agility, combat, and social expectations. Alanna is determined to become a knight, while maintaining the identity of a boy.
In the Hand of the Goddess
The Goddess has given Alanna a mission; to find love. Alanna is not agreeable to this and instead focuses on her career as a knight. Currently she is the squire to Prince Johnathan, one of few people who trusted to know Alanna's identity as a woman. It takes all of Alanna's strength, magic, and skills to protect Prince Johnathan from a sorcerer fixed on the throne.
The Woman Who Rides Like a Man
Alanna is no longer disguised as a man; instead she is traveling the lands of Tortall. The Bazhir capture her, forcing her to fight for her life. Shortly after induction into the tribe, Alanna becomes the first woman shaman. Alanna heals, teaches, studies, and fights as part of the tribe… Representing knighthood.
Lioness Rampant
In the face of war, Alanna experiences glory, loss, betrayal, and absolution. In the war's wake, Alanna embraces her identity and thrives.
Personal note: This book was gifted to me in elementary school. It sat on my shelf until my younger sister and mom read it. They continued to read all the books by Tamora Pierce. However, I had not started reading the books until I graduated from college. I can see a lot of Alanna in my sister as she journeys through life.
---
Winternight Trilogy
#1 The Bear and the Nightingale, #2 The Girl in the Tower, #3 The Winter of the Witch
Author: Arden, Katherine
Narrator: Gati, Kathleen
Call number: FIC ARD, Libby, and/ or MeL
Reviewer: Randy Morgan
Date: January 11, 2023
Analysis: The Winternight Trilogy is an intoxicating read that is inspired by the history and lore of Russia. Katherine illuminates how emotions influence the actions of humans; in turn empowering the spirits and vice versa. Kathleen's tranquil narration fits seamlessly with the Russian idiom. Katherine's synopses are a perfect window into her style of writing and the story lines.
Synopsis:
The Bear and the Nightingale
Vasilisa's tyrant stepmother refuses to allow the family to honor the household spirits. As misfortune advances, so does Vasilisa's instincts to worship the spirits. Vasilisa refines her worship in secret while her stepmother encourages prioritizing marriage or a convent. Soon, Vasilisa must protect her family adorned with the favor of the spirits.
The Girl in the Tower
Vasilisa intends to explore the world and the dangers it might bring. As protection, she is disguised as a man. Vasilisa decides to continue her charade when the Prince of Moscow declares her a hero. Being a man comes with many freedoms; however, staying in Moscow increases the risk of being exposed. Vasilisa gambles, only to discover there are greater evils at bay.
The Winter of the Witch
The Winter of the Witch starts exactly where The Girl in the Tower ends and Vasilisa is a veteran of protecting the things she loves. Which means this book is packed with action, character development, and love. Katherine Arden answers questions the reader had not even thought to ask. A satisfying finale for a delightful trilogy.
---
Class Act
Author: Craft, Jerry
Narrator: Full Cast
Call number: MeL
Reviewer: Randy Morgan
Date: January 4, 2023
Scholarships make it so people like Drew can attend private schools like Riverdale Academy Day School. Entering eighth grade means that Drew, Jordan, and Liam are moving up in the pecking order! Drew starts to withdraw from Liam.
Jerry Craft did a magnificent job of representing the microaggressions that black people face daily. He depicts the stereotyping across races and socioeconomic status. Listening to the full cast is like listening to a movie. There are sound effects like hallway sounds, driving, and sports!
Author Jerry Craft wrote New Kid which is the only book to win the John Newbery Medal for the most outstanding contribution to children's literature (2020); the Kirkus Prize for Young Readers' Literature (2019), and the Coretta Scott King Author Award for the most outstanding work by an African American writer (2020).
---
The Boy, the Mole, the Fox, and the Horse
Author: Mackesy, Charlie
Call number: GN MAC
Reviewer: Randy Morgan
Date: January 4, 2023
The Boy, the Mole, the Fox, and the Horse is a wholesome book that ignites the reader's imagination. A majority of the pictures are sketches or outlines and the text is divination, allowing the reader to embellish the characters and speculate the implications. The plot is effectively reliant on the reader, as intended by Charlie. The font can be difficult to read but enhances the experience of an organized art journal.
---
Decide and Solve
Author: Thomann, Stephany
Call number: coming soon
Reviewer: Randy Morgan
Date: January 4, 2023
Thank you to the author and publisher of Decide and Solve for providing the material needed to review this book as part of the Early Reviews on LibraryThing.
Decide and Solve is a guide to help young adults and their mentors develop critical thinking skills to identify problems, choices, and solutions. Author Stephany Thomann understands these are difficult processes to develop and provides ample resources such as space to write, imagery, humor, examples, data, and breathing ques. Stephany discusses how hormones, brain development, and situations influence ones choices. She also emphasizes choices have natural consequences. The outcomes can be unpredictable and can be influenced through the power of choice.
This book started similarly to an abstract for a scientific journal. Outlining what the reader will learn in more detail throughout the book in a formal manner. After the introduction, the tone shifts to one of a mentor. Stephany changes between casually bringing up studies and citing them, and is inconsistent with her style of citations.
Overall, Decide and Solve met its goals of exploring what influences the choices of young adults and how to leverages those choices. Stephany touches on topics of: social life, hygiene, appearance, rules, risks, finances, communications, romance, love, media, sex, identity, and boundaries. Young adult readers can easily identify with this book and it makes a good reference point for anyone interacting with young adults.
---
Ain't Burned All the Bright
Author: Reynolds, Jason
Narrator: Reynolds, Jason and full cast
Illustrated: Griffin, Jason
Call number: Y FIC REY
Reviewer: Randy Morgan
Date: December 29, 2022
Coronavirus disease (COVID 19/ COVID) can severely impair the ability to breath, but black people have been metaphorically suffocating for generations. In 2020 the two worlds collide and people are repeatedly coached through breathing "in through the nose, out through the mouth." If one cannot identify an oxygen mask, how do you find one? Ain't Burned All the Bright tactically articulates the world wide panic of a pandemic and of racial inequity.
First, I listened to the audiobook, which was narrated twice. Once just by the author and the second was a full cast. I picked the book off the shelf and found an entirely different picture. That's the beauty of poetry, isn't it? Each telling evokes different emotions and memories. Jason Reynolds and Jason Griffin only imply that this book is about COVID and/ or The Black Lives Matter Movement. This can make it harder for the reader to comprehend the connotations.
---
Oona Out of Order
Author: Montimore, Margarita
Narrator: Pressley, Brittany
Call number: FIC MON
Reviewer: Randy Morgan
Date: December 29, 2022
Oona wakes up at different physiological ages with every New Year. Her first leap was unexpected. With the help of a kind stranger, Oona was able to transition into her new reality. Older Oona set up some ground rules regarding financing, media, and information. She experiences multiple decades, fads, and locations with each year that passes.
Margarita has married time travel fantasy with a coming of age story. It was a splendid audiobook, touching on topics of: drug/alcohol abuse, addiction, death, slut shaming, fat phobia, transphobia, homophobia, cheating, and terminal illness. Mysteries are also sprinkled into this novel, all of which resolve by the end of the novel.
---
And the Ocean Was Our Sky
Author: Ness, Patrick
Narrator: Campbell, Cassandra
Illustrator: Cai, Rovina
Call number: Libby and MeL
Reviewer: Randy Morgan
Date: December 29, 2022
The whales of Bathsheba track and hunt human ships. This most recent attack provided leads to track the man, the myth, the monster, and possibly the devil himself. This expedition will forever change the relationship between man and whales.
And the Ocean Was Our Sky is a reverse retelling of Moby Dick, where the whales hunt humans. Patrick Ness illuminates that war is not a monolith. The audiobook is captivating allowing for the reader to be ignorant to the fact that the book was originally a graphic novel.
---
Our Crooked Hearts
Author: Melissa Albert
Call Number: Y FIC ALB
Reviewer: Jody Helme-Day
Date: December 21, 2022
On the way home from a party, seventeen-year-old Ivy and her soon-to-be-ex boyfriend narrowly miss hitting a nude young woman in the middle of a forested road. This incident is followed by more bizarre events, such as a dead rabbit left in her driveway, her mother burying a strange concoction in the middle of the night in their garden, and a box of her childhood keepsakes locked up in her parents' safe. Even more unsettling are the corroded recollections of her past that begin to surface, with the help of the neighbor boy. Is there something in her enigmatic mother's past that has come back to haunt them both?
Told in alternating chapters from Ivy's point of view and from her mother's as a teenage girl up to the events happening in the story, this was an intriguing and at times creepy story. Although her mother makes some terrible choices, Albert's well-done characterization makes it easy to sympathize with her even if you don't agree with her decisions. If you are looking for a moody, atmospheric story with witches and some seriously creepy moments, then this book is for you.
---
Paladin's Grace
Author: Kingfisher, T.
Narrator: Richards, Joel
Call number: Hoopla
Reviewer: Randy Morgan
Date: December 18, 2022
At a paladin's core is the duty to serve, even when overcome with grief because of the death of their god. Stephen is one of few paladins to survive such an event. In a bind, Grace enlisted the help of Stephen to escape from clerics. Their attraction was instantaneous but the romance is delayed by the past, an assassination attempt, and an ambiguous killer.
Paladin's Grace is a magic based fantasy filled with mystery and glittered with romance. T. Kingfisher really makes the reader contemplate the double entendre of the title. Her seamless transitions create depth that enchants the romance. The narrator, Joel Richards, has a gruff voice and a tempo that encourages examinong the situations. Paladin's Grace did fall a little flat on the character development for Grace. The conclusion of the book is satisfying and feels complete despite this book being part of a trilogy.
Paladin's Grace touches on the topics of: bullying, death, prosecution, prostitution, sex, violence, LGBTQIA+, grief, and abuse.
---
Touch
Author: Olaf Olafsson
Call Number: FIC OLA
Reviewer: Sonja Downey
Date: December 19, 2022
Kristofer owns a restaurant in Reykjavik. Like everyone else when the COVID pandemic started, he is forced to shut down. Right from the beginning, Kristofer knows that he would not reopen his restaurant. He is in his seventies and feels the pull of an unfinished chapter in his life.
As a young cook he was employed at a Japanese restaurant in London. He fell in love with the owner's daughter Miko. Even though her father kept her sheltered away, Miko and Kristofer found ways to be together for a few short months before Miko and her father disappeared, never to be seen or heard of again.
Kristofer decides to go to Japan after all these years and look for Miko to get answers before it is too late.
This is one of those quiet books that flow along like a little brook, steadily but without much fanfare. There is a lot of heartache in this book, but also so much strength, hope and determination. This book shows that it is never too late to reach for something even tough the circumstances might be anything but favorable. I loved this book and can recommend it to anybody who seeks a little bit of quiet and solitude during the holidays.
---
The Girl Who Fell Beneath the Sea
Author: Oh, Axie
Narrator: NA
Call number: Y FIC OH
Reviewer: Randy Morgan
Date: December 19, 2022
Mina loved her brother Joon so much she sacrificed herself to the Sea God in place of Joon's lover, Shim Cheong. She was swept away to the Spirit Realm where the Sea God lives to find him asleep. Mina must be quick to wake the Sea God because humans cannot live long in the Spirit Realm. However, there are many who will do anything to keep the Sea God dormant.
I always enjoy when a book starts off in scene and Axie starts in the middle of the sacrifice to the Sea God. The book is strangely predictable with some flair. I do think there were too many side quests; in the end they only enhanced the book. Axie wrote a beautiful young adult novel with romance, friends, grief, war, and whit.
Side note- The Girl Who Fell Beneath the Sea is a book that kept finding me. It ended up in my Libby library, ordered through MeL, and the copy from TDL all found their way to me. For a book all about fate, it sure seemed to be fated to me.
---
Nettle & Bone
Author: Kingfisher, T.
Narrator: Jasper, Amara
Call number: FIC KIN
Reviewer: Randy Morgan
Date: December 14, 2022
Princess Marra has one seemingly impossible objective; to stop her sister's abuser. Through unconventional tasks and discouraging trades, Marra was able to enlist: a geavewitch, a former knight, a fairy godmother, two chickens, and a resurrected dog. This ensemble plots to break a curse, topple a throne, and most importantly, protect Marra's sister.
T. Kingfisher starts by corralling the reader with a dark, eccentric, and mysterious opening. Then the book shuffles through the back story, which is mildly discouraging. The clever use of metaphors keeps humor in the story while maintaining vivid imagery. The sarcastic witty dialogue contrast elegantly with the overarching gloom and paces the plot of this grim tale. Nettle & Bone is a Vulture Best Fantasy Novel of 2022.
---
Reign of the Fallen
Author: Marsh, Sarah Glenn
Narrator: McKenna, Alex
Call number: Y FIC MAR
Reviewer: Randy Morgan
Date: December 18, 2022
Odessa works as a necromancer for the kingdom's ruling Dead. When nobility or royalty die, it is a necromancer's job to resurrect them. When the Dead's skin is exposed, they turn into a zombie-like monster called a Shade. Recently Odessa encountered a Shade that appears to be executing directions from an external source. Someone is disrobing the Dead and training Shades to attack, according to the working theory.
The reader quickly becomes invested in the world building and magic. The character relations and development are strong and easy to follow. Sarah puts trauma, grief, and loss at the forefront of the story making it easy for the reader to disengage. Reign of the Fallen doesn't shy away from hard topics like: addiction, death, self- harm, and sex.
---
Vampire Academy
Author: Mead, Richelle
Narrator: NA
Call number: Y FIC MEA
Reviewer: Randy Morgan
Date: December 14, 2022
Rosemarie "Rose" Hathaway and Princess Vasilissa "Lissa" Dragomir were on the run before Dimitri Belikov returned the girls to St. Vladimir's Academy. As the girls settle in, strange things start happening; someone is leaving severely injured animals for Lissa to find.
I picked up this book because a friend convinced me to watch the movie. I had to cleanse my eyes after that disaster! Vampire Academy is my comfort read. It is filled with action, romance, and drama. This book is lightly dusted with mystery. It is a great introduction into the series and a fantastic standalone novel.
Vampire Academy touches on topics of: self- harm, blood, depression, death, grief, and animal mutilation.
---
Kingdom of the Cursed
Author: Maniscalco, Kerri
Narrator: Calin, Marisa
Call number: Y FIC MAN
Reviewer: Randy Morgan
Date: December 14, 2022
Emilia's main priority is retribution for her sister's death, and to discover who was killing witches in Sicily. This time she is looking for clues in the Seven Circles, where Emilia is surrounded with back- stabbing princes, luxurious palaces, and ravishing soirees. Emilia is hosted by Price Wrath, who is evasive as ever, but has a large library where Emilia seeks information about witches.
Kingdom of the Cursed is the sequel to Kingdom of the Wicked. Marisa Calin's narration was airy and seductive which was spot on with Emilia's personality. This book is plentiful in character development which keeps the reader engaged. Kerri Maniscalco made the leap from a slow burn romance to multiple sexually explicit scenes. Still, I have the next book on hold!
Content Warnings: blood, grief, gore, violence, mention of loss of a loved one, brief mention of the topic of rape, drugging, a lot of sexual themes and scenes, and a full warning that chapter 17 has very questionable physical consent involving mind control powers using magical compulsion.
---
I Was Born for This
Author: Alice Oseman
Narrators: Deana Taheri & Cloud Quinn
Call Number: Y FIC OSE c.1
Reviewer: Jody Helme-Day
Date: December 9, 2022
Angel Rahimi loves only one thing: The Ark, a mega-popular boy band. Being in the fandom has given her her friend, Juliet, her dreams, and a feeling of belonging somewhere. Her Muslim family doesn't understand her intense love for this band, but then there are a lot of things they will never understand about her.
Jimmy Kaga-Ricci is a member of The Ark. Being the frontman of a hugely popular band is his dream come true, or is it? The constant touring and appearances and having to keep up appearances is making his anxiety and panic attacks even worse. The fans are mostly wonderful and embrace him being a trans man, but they keep shipping him with his best friend and bandmate, Rowan, who has a secret girlfriend. When Angel and Jimmy are unexpectedly pushed together, they find out that reality can be suprising and complicated, but facing it can ultimately yield strange and beautiful bonds.
This was such a lovely, funny, and heartbreaking story of two young people trying to find themselves in the noise of today's world. If you have ever looked down on the fandom of someone famous, or the addiction of today's young people to social media, I highly encourage you to read this book--it is a very real depiction of the life and thinking of today's teenagers.
The narrators of the audiobook were stellar. Deana Taheri in particular gave a perfect spunky teenager vibe to Angel.
---
The Atlas Paradox
Author: Blake, Olivie
Narrator: Full Cast
Call number: LP FIC BLA
Reviewer: Randy Morgan
Date: December 2, 2022
At the beginning of their second year, initiation broke alliances and foraged new ones. In this year of academic study at the Alexandrian Society, each mage must contribute to the archives in some way. Having such a narrow study can be daunting but new allies illuminate different abilities.
The Atlas Paradox starts where The Atlas Six ended, which makes summarizing the book difficult. Olivie Blake has such vigorous character development; it makes it easier to follow the 9 perspective changes. To be fair, the formatting of the first (The Atlas Six) and second (The Atlas Paradox) book was also incredibly helpful to managing the shifts. The Atlas Paradox delays its climax and then has a subpar conclusion leaving another cliffhanger. The voice actors' tenor and dynamics kept the audience engaged. I am vested enough to be eager for the release of the final book (The Atlas Complex) in the trilogy.
---
GIRLS WHO BUILD
Inspiring curiosity and confidence to make anything possible; includes 13 do-it-herself projects
Author: Katie Hughes, founder of "Girls Build"
Call #: J 621.9 HUG
Reviewer: Mary Beth Reasoner, Children's Librarian
Date: December 7, 2022
I wanted to tell you all about this great new book in the Children's Non-fiction Collection!
It profiles girls of different backgrounds and ages as they each learn to build a project.
The book begins with chapters covering terminology, tools, safety gear and skills. A materials glossary appears in the back of the book.
Do you know what a Crow's Foot is? Or how to toenail? What on earth is a Speed Square? The answers are all in the book! With adult supervision, the girls learn how to read a tape measure, drill, saw, and hammer. They learn about the different versions of each tool and all of its various parts. This book is jam-packed with diagrams and descriptive instructions!
Take a look at this summary from Amazon:
Celebrate the can-do attitude of fierce girls who know how to wield a hammer, fire up a saw, and build everything from a bookshelf to a playhouse. Featuring project photographs, this guide will inspire you to pick up your power tools and make something great.
Carpenter Katie Hughes frequently found that she was the only woman on construction worksites. To change that, she began teaching classes to girls ages 8-14, showing them how to drill, saw, and weld. Her classes quickly became sold out summer camps and she founded her own non-profit, Girls Build.

This book features candid and arresting photographs of forty-five girls showing off their power tools and can-do attitudes. Accompanying each girl is a profile interview where she speaks to her inspirations and favorite builds, plus tips for others starting out. Also included are building skills, techniques, and safety tips to teach girls -- and older beginners -- how to handle hammers, drills, and saws plus thirteen do-it-herself building projects (from the featured girls themselves) such as picture frames, nightstands, playhouses, swings, and more.
---
You Don't Know What War Is
Author: Skalietska, Yeva
Narrator: N/A
Call number: Y 921 SKA
Reviewer: Randy Morgan
Date: December 7, 2022
"You Don't Know What War Is" tells the story of becoming a refugee. This journal depicts the cruelty of war from the perspective of a twelve year old girl, Yeva. She illustrates the terror civilians experienced on February 24, 2022; when Russia invaded Ukraine. Yeva talks about the management of: safety, coping, resources, transportation, shelter and communication.
The title "You Don't Know What War Is" drives the point home with the use of direct language. It prevents the reader from being Yeva. The use of direct language prevents misinterpretations of her experiences. This also allowed for an almost seamless translation into English. The structure, language, size, and images made it feel like a real journal, which I liked.
---
Kingdom of the Wicked
Author: Maniscalco, Kerri
Narrator: Calin, Marisa
Call number: Y FIC MAN
Reviewer: Randy Morgan
Date: December 2, 2022
Twins Emilia and Vittoria were raised learning the local lore of witches, demons, and mythical creatures. These stories become all too real when fellow witches were found murdered and mutilated. Vittoria included.
Overcome with grief, Emilia is filled with vengeance. Her overwhelming compulsion to find her sister's killer keeps her from mourning. Emilia begins to follow clues through the shadow-ridden Sicilian streets, as more and more witches fall to the same fate as Vittoria.
Kerri wrote a young adult magic and mythical creature's fantasy. It is filled with loss, romance, vengeance, and mystery. It is a slow start, and I almost did not finish it. I am glad I did because now I have the next two books on my hold shelf.
---
PONY
Author: R. J. Palacio
Call #: T FIC PAL
Reviewer: Mary Beth Reasoner, Children's Librarian
Date: March 30, 2022
Whew! This book written by the author of Wonder is a doozie! The very beginning of the story starts out slowly with an interesting ghostly premise as characters and settings are introduced but then the plot quickly thickens as action begins out of the blue. The last third of the book really picks up speed as the adventure reaches new heights. I had to go back and reread several passages now and then to make sure I was correctly visualizing the action between the good guys and the bad guys who were truly bad! I learned not to assume I knew what was truly going on because there were twists and turns along the way!
Reviewers from Amazon noted:
"This book was so engrossing, I forgot that it's a children's novel. For me, it was like a cross between True Grit and The Sixth Sense. "Pony" has well developed characters, a plot that really moves and plenty of twists."

"It's not often that I read a book that actually moves me. This is one that does. I highly recommend it if you have the time to really absorb the story. It touches your heart and makes you think about family and those who have gone before. It will stay with me for a long time."

"The story is gently told but the events that unfold are still very real-life to include drama, deception, and heartbreaking sorrow. But the plot is balanced with true friendship, love and trust and a bit of otherworldly elements just to keep readers on their toes. And the author makes Silas's journey flow so well to end with a satisfying conclusion."
Here's a plot summary:
Twelve-year-old Silas is awoken in the dead of night by three menacing horsemen who arrive unannounced to take his father away. Silas is left shaken, scared, and alone, except for the presence of his companion, Mittenwool... who happens to be a ghost. When a pony shows up at his door, Silas makes the courageous decision to leave his home and embark on a perilous journey across a vast American landscape to find his father. Along the way, he will face his fears to unlock the secrets of his past which connects him to his future and explore the unfathomable mysteries of the world around him.

R. J. Palacio spins a harrowing yet distinctly beautiful coming-of-age story about the power of love and the ties that bind us across distance and time.
---
LAND OF STORIES: A TREASURY OF CLASSIC FAIRY TALES
PACKING FOR MARS FOR KIDS
Here are two new children's nonfiction books which were recently added to the collection.
Author: Chris Colfer
Title: THE LAND OF STORIES: A TREASURY OF CLASSIC FAIRY TALES
Call #: J 398.2 COL
Reviewer: Mrs. Reasoner, Children's Librarian
Date: September 6, 2022

The Land of Stories: A Treasury of Classic Fairy Tales
adapted by Chris Colfer is a beautiful collection of over 35 classic fairy tales stories and rhymes.
The full-color illustrations by Brandon Dorman are gorgeous.

You may have seen Chris Colfer on TV in the past when he was a musical character on the show GLEE. He is also a prolific children's chapter book author who has written the popular six volume series called LAND OF STORIES. This oversized book is a companion to that series, a beloved fairy-tale treasury that characters Alex and Conner fall into in the first magical book that started it all, The Land of Stories: The Wishing Spell.

Indulge yourself in new versions of:
Cinderella -- Hansel and Gretel -- Goldilocks and the three bears -- Jack and the beanstalk -- Little Red Riding Hood -- Snow White -- The Three little pigs -- Rumpelstiltskin -- The Elves and the shoemaker -- Beauty and the beast -- The Boy who cried wolf -- Sleeping Beauty -- The Princess and the pea -- Rapunzel -- Henny Penny -- The Little mermaid -- Three billy goats gruff -- The Snow Queen -- The Frog prince -- Puss in boots -- Thumbelina -- The Gingerbread man -- The Ugly duckling -- Pinocchio -- Little Bo Peep -- Little Miss Muffet -- Little Jack Horner -- The Old woman who lived in a shoe -- Humpty Dumpty -- Rub-a-dub-dub -- Three blind mice -- Baa, baa, black sheep -- Georgie Porgie -- Hey diddle diddle -- Pat-a-cake -- Jack and Jill -- Jack be nimble -- Mother Goose's Fairy-tale survival guide.
This book is also available in audio format (4 discs): Call # J CD-FIC COL
~~~~~~~~~~~~~~~~~~~~~~~~~~~~~~~~~~~~~~~~~~~~~~~~~~~~~~~~~~~~~~~~~~~~~~~~~~~~~~~~~~~~~~~~~~~
Author: Mary Roach
Title: PACKING FOR MARS FOR KIDS
Call #: J 629.47 ROA
Reviewer: Mrs. Reasoner, Children's Librarian
Date: September 6, 2022
Mary Roach has written an entertaining and informative book: Packing for Mars for Kids
This book is an adaption of her best-selling book for adults called Packing for Mars.
What is it like to float weightlessly in the air? What happens if you vomit in your helmet during a spacewalk?
How do astronauts go to the bathroom? Is it true that they don't shower?
The author guides us through the irresistibly strange, frequently gross, and awe-inspiring realm of space travel and life without gravity. From flying on NASA's Weightless Wonder to eating space food, this book is chock-full of first-hand experiences and thorough research. Accompanied by 35 black-and-white photographs,
Mary Roach has crafted an authoritative and accessible book that is just perfect for inquizitive middle grade readers.
---
HOW WE GOT TO THE MOON
The people, technology, and daring feats of science behind humanity's greatest adventure
Author: John Rocco
Call #: J 629.454 ROC
Reviewer: Mary Beth Reasoner, Children's Librarian
Date: April 28, 2022
As I was cataloguing this new addition to the Children's Collection and slowly skimming its contents, I was overcome with the preciseness of the historical details, the superb storytelling, the mini biographies of members of the workforce, the descriptions of the various spacecrafts and the understandable explanations of spaceflights accompanied by clear diagrams. It really drew me in and wouldn't let me go! I was fifteen at the time of the moon landing and I clearly remember my Dad gathering our family in the living room to watch history in the making on our black-and-white television. From their very beginning, space flights were a big event when I was in elementary school; teachers would bring in televisions so we could watch the liftoffs and listen to the commentaries. So you can imagine what a big deal the moon landing was! The publisher's description below gives you an overview of this captivating book.

"This beautifully illustrated, oversized guide to the people and technology of the moon landing by award-winning author/illustrator John Rocco (illustrator of the Percy Jackson series) is a must-have for space fans, classrooms, and tech geeks. Everyone knows of Neil Armstrong's famous first steps on the moon. But what did it really take to get us there? The Moon landing is one of the most ambitious, thrilling, and dangerous ventures in human history. This exquisitely researched and illustrated book tells the stories of the 400,000 unsung heroes—the engineers, mathematicians, seamstresses, welders, and factory workers—and their innovations and life-changing technological leaps forward that allowed NASA to achieve this unparalleled accomplishment. From the shocking launch of the Russian satellite Sputnik to the triumphant splashdown of Apollo 11, Caldecott Honor winner John Rocco answers every possible question about this world-altering mission. Each challenging step in the space race is revealed, examined, and displayed through stunning diagrams, experiments, moments of crisis, and unforgettable human stories. Explorers of all ages will want to pore over every page in this comprehensive chronicle detailing the grandest human adventure of all time!"
---
THE RISE AND FALL OF CHARLES LINDBERGH
Author: Candace Fleming
Call #: T 921 LIN
Reviewer: Mary Beth Reasoner, Children's Librarian
Date: January 11, 2022
I normally would not have chosen to read a biography of Charles Lindbergh. However, after watching two webinars about new Tween books which featured this book and its author, Candace Fleming, I could not resist. Candace is a well-known children's author of picture books, chapter books, and non-fiction for tweens. She describes the contents of her book as a spellbinding storyteller would and that is also how the book comes across to the reader. It is not a dry collection of facts, but rather
a fascinating truthful depiction of the lives of Charles Lindbergh and his wife Anne Morrow with all the uncomfortable moments included. I could not wait to return to the book each night and follow the intriguing exploits, no matter how sad I found them. I must say, the description of the development of World War II was enlightening to me.

As the book flap notes, "Charles Lindbergh was a complex, deeply flawed American." Although he was the first man to fly from New York to Paris, a media sensation with his handsome stature, the inventor of an "artificial heart", a Pulitzer Prize-winning author, and an environmentalist, he was also the victim of the Crime of the Century when his infant son was kidnapped and murdered, a Nazi sympathizer and anti-Semite, a White Nationalist, and an adulterer with three secret families.

Here's a short summary from Amazon:

Discover the dark side of Charles Lindbergh--one of America's most celebrated heroes and complicated men--in this riveting biography from acclaimed author, Candace Fleming.

First human to cross the Atlantic via airplane; one of the first American media sensations; Nazi sympathizer and anti-Semite; loner whose baby was kidnapped and murdered; champion of Eugenics, the science of improving a human population by controlled breeding; tireless environmentalist. Charles Lindbergh was all of the above and more. Here is a rich, multi-faceted, utterly spellbinding biography about an American hero who was also a deeply flawed man.
---
Jim Henson's Emmet Otter's Jug-Band Christmas
Call #: J DVD 394.2663 EMM
Reviewer: Mary Beth Reasoner, Children's Librarian
Date: November 29, 2021
I recently viewed for the first time a classic children's Christmas video called Jim Henson's Emmet Otter's Jug-band Christmas. I simply loved it so much that I encouraged my husband to watch it and he enjoyed it also! The story was filmed in-between seasons of the Muppet Show and before the Muppet Movie was filmed. The story is based on the children's picture book, Emmet Otter's Jug-Band Christmas by children's book authors and illustrators, Russell and Lillian Hoban. Muppets were created especially to match the illustrations of the book and this TV special, directed by Jim Henson, sticks pretty close to the Hobans' creation.
The special features several original songs written by songwriter Paul Williams. My favorites are "When the river meets the sea," and "The Bathing suit that Grandma Otter wore," and "There ain't no hole in the washtub."
Also, the scenery is a marvel!
Here's a short summary of the story which features a twist on "The Gift of the Magi" story by O. Henry:
"When a Christmas Eve talent contest is announced, Emmet Otter joins a jug band called the "Frogtown Hollow Jubilee" made up of Wendell Porcupine, Harvey Beaver and Charlie Muskrat, hoping to win the contest and buy his Ma a used piano. But Emmet will have to put a hole in Ma's washtub to make a bass!
Emmet's Ma decides to sing a solo that she loves in an attempt to win the contest and receive the prize money so she can buy a guitar for her son for Christmas. But Ma will have to hawk Emmet's tool chest to buy herself a costume! Should Emmet and Ma risk all they have to make each other's dreams come true?"--Container.
And may I add, the appearance of a rock and roll band called "Nightmare", comprised of a hoodlum gang made up of Chuck Stoat, Fred Lizard, Howard Snake, "Pop-Eyed" Catfish and Stanley Weasel, creates quite a bit of tension in the story!
The DVD also contains a behind the scenes segment which is simply fascinating. We hear from people who actually made the Muppets and from the performers themselves. We see how the Muppets were manipulated in different ways and in different parts of the scenery. There is a lot of reminiscing about Jim Henson and his work ethic.
I can see why viewing this story has become a Christmas tradition for many families!
---
Planet Earth is Blue
Author: Nicole Panteleakos
Call #: J FIC PAN
Reviewer: Kate Sherwood
Date: August 16, 2021
Nova is an autistic, non-verbal girl growing up in the mid 80's. She's misunderstood at every turn, as this is a time when knowledge and understanding of Autism Spectrum Disorder is very limited. To make matters worse, she is a foster child and desperately wants to see her big sister again, but can't understand why she's not around. She holds onto the hope that her sister, Bridget, will keep the promise she made and be there with her to watch the launch of the space shuttle Challenger, a highly anticipated event for all Americans! Nova loves space travel and dreams of flying away, just her and Bridget. But recently, she's feeling more and more at ease with her new foster family, something Bridget always warned her against. Will she see Bridget again, and will this new foster family be the landing place she's been needing?
Told in part from the first person perspective of Nova, Panteleakos gives a unique perspective of a bright, but non-verbal young lady struggling to find her place in a world that rarely understands her, and which she, herself, struggles to understand. Using the countdown to the Challenger flight as a marker of time, we watch as Nova navigates her world alone for the first time since her sister has disappeared, and as hope mounts, we the readers anticipate the letdown that is to come on the day Challenger takes off. A moving novel of family, dreams, and what a little understanding can mean for a person with neuro-divergence. This is a great novel for any young person to read, whether they know someone with ASD or not!
---
DIAMOND WILLOW
Author: Helen Frost, a Lee Bennett Hopkins Poetry Award Winner
Call #: J FIC FRO
Reviewer: Kate Sherwood
Date: July 19, 2021
Told from the point of view of an adolescent loner living in the snowy center of Alaska, Diamond Willow is a story of family and friendship found in unexpected places.
When you live in a small community in the wilds of Alaska, your primary form of transportation is by dog sled. The dogs are, therefore, such an important part of daily life that they are like family. Willow does not have many friends, but her bond with the family dog team is strong. She is certain she is old enough to drive a sled to her grandparents' house alone, but when she gets a little too sure of herself, disaster strikes and the family's lead dog, Roxy, is severely injured.
Struggling with the guilt of letting her family down as well as the possibility that the creature she feels closest to may have to be euthanized, Willow is determined to make this right. The journey in doing so leads her to discover a family secret! Interspersed with the point of views of various ancestors guiding and watching her in animal form, we learn that Willow's bond with Roxy is much deeper than anyone could understand.

Told in a unique lyrical form, this story is presented on each page in the shape of a diamond. Drawing inspiration from the willow tree our protagonist is named for, each diamond contains a secret message that reveals Willows subconscious. A sweet and short read, anyone who loves dogs will surely fall for this junior fiction novel.
---
Macy McMillan and the Rainbow Goddess
Author: Shari Green, a Schneider Family Book Award Medalist
Call #: T FIC GRE
Reviewer: Kate Sherwood
Date: May 12 , 2021
Written in lyrical form, Macy McMillan and the Rainbow Goddess is the story of a girl dealing with difficult childhood changes at the cusp of her adolescence. There's a new stepfather, new stepsisters, and moving to a new house. It's a lot! Her mother expects her to help with the wedding décor, keep up with a big school project, and aide their elderly neighbor in packing books for her own impending move. On top of all of this, Macy is deaf, and despite the new people in her life, she's feeling more isolated than ever before.
Macy doesn't expect things to get better, but while helping her neighbor pack, she discovers that friendship and connection can be found in the most unexpected of places, especially when good books are involved.
Especially, especially over cookies.
I was a little unsure of the lyrical format at first (the story reads much like a very long poem), but I found myself so drawn to the relationships, I began not to notice, and I'm very fond of the seemingly magical neighbor, Iris. The story oscillates between sweet and bittersweet, a true testament of any coming-of-age story, all while demonstrating a viewpoint not often seen in kidlit: that of a member of the deaf community. This book reminded me of a more kid appropriate version of Fried Green Tomatoes, with the protagonist befriending an elder who helps them to grow through the stories they share. It's worth noting that the book reads very quickly because of the formatting. Overall, I would recommend this sweet, albeit short, story.
---
ALL YOU NEED FOR A SNOWMAN
Author: Alice Schertle
Illustrator: Barbara Lavallee
Call #: Easy Sch
Reviewer: Rita Miller
Yes! It's that time of year! The anticipation for it to snow is all around us. It only takes one snowflake to fall to excite the fun and imagination of yesterday, today and snowfalls yet to come. The joy of being outside and building a snowman is a tradition shared by young and old alike. In, "All You Need For a Snowman," the children are excited for that first flake of snow. There is one, then two, and then there are millions. With snowflakes falling all around, the children pack the snow into the biggest snowball they can. Next, a middle-sized one and then a smaller one. Working together, they build the biggest snowman ever. As the snow continues to fall, they build a friend for their snowman and dress them, each being unique. This delightful story is a nice reminder that the joy of pretend and imagination couldn't be any more pure than the first snowfall we look forward to each year. I enjoyed the colorful and clean watercolors used for the illustrations. They are well suited for this story. Share this fun wintertime story with your bedtime audience.
---
LOUISIANA'S WAY HOME
by Kate DiCamillo, a Newbery Medal winning author
Call Number: J FIC DIC
Reviewer: Mary Beth Reasoner, Children's Librarian

I have loved books written by Kate DiCamillo ever since I read her first children's novel,
Because of Winn Dixie.
My latest love is Louisiana's Way Home. The out-of-the-ordinary plot moves right along and is filled with plot twists. What IS going to happen next? I am captivated by all the characters; they each have their own unique way of looking at life. Some of the characters are down to earth, some are nutty, some are bitter, some are kind, some are mysterious - their personalities really run the gamut! This book would be a great story to read aloud at bedtime or in a classroom; so many opportunities for expressive narration and dialogue!
I must make a point to order the companion novels, Raymie Nightingale and Beverly, Right Here.
Summary
Here is the story of a young girl who is unexpectantly transported to Georgia by her eccentric granny and what happens to them when they end up in the town of Richford and interact with its residents.
"When Louisiana Elefante's granny wakes her up in the middle of the night to tell her that the day of reckoning has arrived and they have to leave home immediately, Louisiana isn't overly worried. After all, Granny has many middle-of-the-night ideas. But this time, things are different. This time, Granny intends for them never to return. Separated from her best friends, Raymie and Beverly, Louisiana struggles to oppose the winds of fate (and Granny) and find a way home. But as Louisiana's life becomes entwined with the lives of the people of a small Georgia town — including a surly motel owner, a walrus-like minister, and a mysterious boy with a crow on his shoulder — she starts to worry that she is destined only for goodbyes."
Let's Get Acquainted With the Author!
Kate DiCamillo's writing journey has been a truly remarkable one. She grew up in Florida and moved to Minnesota in her twenties, when homesickness and a bitter winter led her to write Because of Winn-Dixie -- her first published novel, which became a runaway bestseller and snapped up a Newbery Honor. Since then, the best-selling author has explored settings as varied as a medieval castle and a magician's theater while continuing to enjoy great success, winning two Newbery Medals and being named National Ambassador for Young People's Literature.

Kate DiCamillo's books' themes of hope and belief amid impossible circumstances and their messages of shared humanity and connectedness have resonated with readers of all ages around the world. In her instant #1 New York Times bestseller The Miraculous Journey of Edward Tulane, a haughty china rabbit undergoes a profound transformation after finding himself face down on the ocean floor -- lost and waiting to be found. The Tale of Despereaux, is a Newbery Medal-winning novel that stars a tiny mouse with exceptionally large ears who is driven by love to become an unlikely hero. The Magician's Elephant, an acclaimed and exquisitely paced fable, dares to ask the question What if? And Kate DiCamillo's second Newbery Medal winner, Flora & Ulysses, was released to great acclaim.

Kate DiCamillo now lives in Minneapolis, where she faithfully writes two pages a day, five days a week.
---
The Poet's Dog
by Patricia MacLachlan, a Newbery Medal winning author
Call Number: J FIC MAC
Reviewer: Mary Beth Reasoner, Children's Librarian
This gentle chapter book really had an impact on me and lingered in my memory for quite a while. Part of the reason is that the story is short enough to be read in one sitting, so the plot, the characters, the dialogue, and the setting stayed with me as a whole experience without interruption.
Here's the summary of the poignant story about the relationship between two children, a poet, and a dog, and how they help one another survive loss and recapture love.
Teddy is a gifted dog. Raised in a cabin by a poet named Sylvan, he grew up listening to sonnets read aloud and the comforting clicking of a keyboard. Although Teddy understands words, Sylvan always told him there are only two kinds of people in the world who can hear Teddy speak: poets and children.
Then one day Teddy learns that Sylvan was right. When Teddy finds Nickel and Flora trapped in a snowstorm, he tells them that he will bring them home--and they understand him. The children are afraid of the howling wind, but not of Teddy's words. They follow him to a cabin in the woods, where the dog used to live with Sylvan . . . only now his owner is gone.
As they hole up in the cabin for shelter, Teddy is flooded with memories of Sylvan. What will Teddy do when his new friends go home? Can they help one another find what they have lost?
---
Children's DVDs
CHILDREN'S DVDs
Mary Beth Reasoner
Children's Librarian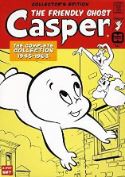 The Children's DVD Collection contains
stories, documentaries, and cartoons
of current interest as well as favorites from the past!

SAVING FIONA
This is the amazing true story of Fiona, the baby hippo born prematurely at the Cincinnati Zoo, the team that nursed her back to health, and the community who loves her.

CASPER THE FRIENDLY GHOST
Follow Casper's misadventures as he scares most adults he encounters, but delights babies and animals;
includes all 81 short films and episodes of "The New Casper Cartoon Show" made between 1945 -1963.

SCAREDY SQUIRREL
Scaredy Squirrel never leaves his nut tree. It's way too dangerous out there! But one day his worst nightmare comes true and he finds himself out of his tree and discovers something really surprising.
(I love Scaredy Squirrel and how he ends up dealing with his phobias! Very funny!)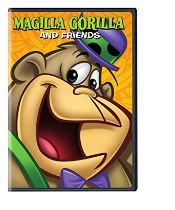 PINKALICIOUS & PETERRIFIC: PINKAMAGINE IT!
Follow Pinkalicious and her brother Peter on their adventures in the town of Pinkville!
This animated series, based on the beloved books by Victoria Kann,
encourages children to engage in self-expression
and to explore the arts, including music, dance, and visual arts.

MAGILLA GORILLA AND FRIENDS
Direct from Mr. Peeble's Pet Shop habitat, Magilla Gorilla swings into action in this hilarious collection. Showing that primates and humans share similar situations, Magilla becomes an Army draftee,
a football player, a movie star and more. It's chock full of silly predicam
---
The Infamous Ratsos

by Kara LaReau
A Theodore Seuss Geisel Honor Book
Call Number: J FIC LAR
Reviewer: Mary Beth Reasoner, Children's Librarian

Although the title and cover graphic may not be the most inviting,
this early reader chapter book is great! I loved it! It is so funny!
(I cannot wait to read the sequel - The Infamous Ratsos are not afraid!

Here's the summary:
Louie and Ralphie Ratso's dad, Big Lou, always says that there are two kinds of people:
those who are tough and those who are soft. Louie and Ralphie are tough, tough, tough, just like Big Lou,
and they're going to prove it. But every time they try to show just how tough they are,
the Ratso brothers end up accidentally doing good deeds instead.
What'll Big Lou do when he finds out they've been acting like softies all over the Big City?
Perfect for emerging and reluctant readers, this clever and surprisingly warmhearted chapter book
shows that being tough all the time can be really tough.
---
Leo Lionni's Friends
BOARD BOOK series: Leo Lionni's Friends
Reviewer: Mrs. Reasoner, Children's Librarian

Leo Lionni is a legendary children's author and illustrator.
I am delighted with this new series presented in the Board Book format (with sturdy pages)
for our younger patrons! The illustrations are full of colorful details.
A LITTLE BOOK ABOUT SPRING
Spring is a time of budding trees, chirping birds, and croaking frogs.
Discover the wonders of spring!
A LITTLE BOOK ABOUT COLORS
Each doublespread reveals the color name in its color along with the traditional Lionni mice illustrating the color.
(GREEN: A crisp, crunchy pickle. PINK: Bubble gum that pops on your nose)
A LITTLE BOOK ABOUT ABCs
The traditional Lionni mice Introduce each letter of the alphabet with delightful illustrations.
---
BOARD BOOK series: Little People, BIG DREAMS
by Isabel Sanchez Vegara
Reviewer: Mrs. Reasoner, Children's Librarian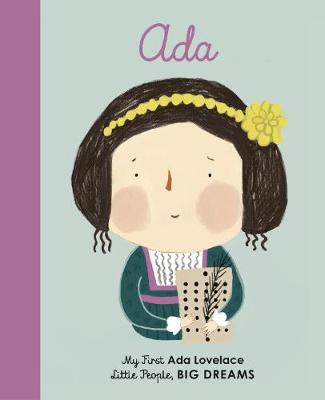 Told in simple sentences,
this series is perfect to read out loud to little dreamers.
ADA LOVELACE
Follow Ada from her childhood in England and her studies in mathematics
to her development of the first computer programming language.

AUDREY HEPBURN
Presents information about Audrey Hepburn, from her youth in Nazi-occupied Europe, through her rise to stardom in some of the era's most popular films,
to her dedication to UNICEF.

ELLA FITZGERALD
Ella Fitzgerald grew up near Harlem, in New York, where she was surrounded by music and dance. After winning first prize in a talent competition at the Apollo Theater,
she went on to tour the world with her pioneering voice.
Follow her rise to stardom as one of the top jazz singers of all time.

FRIDA KAHLO
When Frida was a teenager, a terrible road accident changed her life forever. Unable to walk, she began painting from her bed. Her self-portraits, which show her pain and grief,
but also her passion for life and instinct for survival,
have made her one of the most famous artists of the twentieth century.

Other longer titles in this series can be found
in the Juvenile Non-fiction 921 Biography section:
Agatha Christie, Amelia Earhart, Marie Curie, and Coco Chanel
---