The Venice Sketchbook
Author: Rhys Bowen
Call #: FIC BOW
Reviewer: Sonja Downey
Date: July 29, 2021
Caroline Grant is faced with the end of her marriage and the life she has dreamed for herself. She moves in with her grandma and taciturn greataunt, Juliette. When Juliette dies of a stroke, she leaves Caroline with a sketchbook, three keys and the word "Venice". Having nothing to loose and everything to gain, Caroline travels to Venice to solve the mystery of her greataunt's legacy.
As Caroline walks through the alleyways of the Lagune City and finds more and more clues, she must realize that she never truly knew her greataunt. With each new chapter that she discovers about Juliette's life in Venice, Caroline finds deep love and tragic loss. Will her aunt's eventful life leave enough emotions for Caroline to find a second chance at love?
Even though this book has a good share of sadness in it, I liked the story and most of all the location. Rhys Bowen almost wrote a travelogue and wrapped a story around it. But it works very well. This is a great read for readers who like to travel in their minds without leaving the cool comfort of their living room.
---
DIAMOND WILLOW
Author: Helen Frost, a Lee Bennett Hopkins Poetry Award Winner
Call #: J FIC FRO
Reviewer: Kate Sherwood
Date: July 19, 2021
Told from the point of view of an adolescent loner living in the snowy center of Alaska, Diamond Willow is a story of family and friendship found in unexpected places.
When you live in a small community in the wilds of Alaska, your primary form of transportation is by dog sled. The dogs are, therefore, such an important part of daily life that they are like family. Willow does not have many friends, but her bond with the family dog team is strong. She is certain she is old enough to drive a sled to her grandparents' house alone, but when she gets a little too sure of herself, disaster strikes and the family's lead dog, Roxy, is severely injured.
Struggling with the guilt of letting her family down as well as the possibility that the creature she feels closest to may have to be euthanized, Willow is determined to make this right. The journey in doing so leads her to discover a family secret! Interspersed with the point of views of various ancestors guiding and watching her in animal form, we learn that Willow's bond with Roxy is much deeper than anyone could understand.

Told in a unique lyrical form, this story is presented on each page in the shape of a diamond. Drawing inspiration from the willow tree our protagonist is named for, each diamond contains a secret message that reveals Willows subconscious. A sweet and short read, anyone who loves dogs will surely fall for this junior fiction novel.
---
Hail Mary
Author: Andy Weir
Call #: SF FIC WEI
Reviewer: Brock Miller
Date: July 14, 2021
Ryland Grace is alone. He has no crewmates, no support from other spaceships, and he can't even remember his own name. Awoken from a coma that has lasted for years, Grace finds himself in an entirely new solar system, with nothing that resembles the earth he came from. He must use his wits, his understanding of science, and a fleeting memory to complete the mission he was sent for, else he and the rest of humanity are doomed to extinction.
Andy Weir tells a fast-paced and engaging story that is brimming with a love of science and incredible attention to scientific detail. Atmospheric pressure on gas giants? He's got it. The strength of gravity on a spinning space ship that's getting closer to a star? Weir did the math. Before you say that you aren't a scientist and haven't been in a math class in years, Project Hail Mary is not a well-disguised text book. Careful explanations and relevant examples are given whenever any terminology is brought up that might confuse readers as to what is happening. The grounded nature of the science allows the story to keep stakes high and ignite our imagination towards what space travel may actually look like in the not too-distant future.
I cannot recommend this book enough. The amount of little facts about the space and the future of science are alone worth the read, let alone the plot that kept me so engaged I forgot what time I was supposed to go to sleep! Project Hail Mary might be Weir's strongest book yet, and all lovers of science fiction and excellent story-telling should pick this book up.
---
The Two Lives of Lydia Bird
Author: Josie Silver
Call #: FIC SIL
Reviewer: Sonja Downey
Date: July 10, 2021
On her 28th birthday, shortly before her wedding day, Lydia Bird loses the love of her life, Freddie. He dies tragically in a car accident. Lydia is devastated and unable to find her footing in this new life of her, after Freddie. During her waking hours, she basically functions with the help of her mother and sister and Freddie's best friend, Jonah. But when she closes her eyes and falls asleep something inexplicable happens. She finds herself slipping through a portal into a life where Freddie has not died.
All that Lydia is putting her energy in now is slipping away into the other life to be with her beloved Freddie. But in the meantime, someone is waiting patiently in her real life to help her out of her grief. Will she miss her moment to find happiness one more time?
I fell in love with Josie Silver when I listened to her debut novel One Day in December. She has a way of making characters come to life that is truly wondrous. I felt pulled into this story and was made part of it by feeling as if I personally know Lydia and Freddie. The author's writing style is simply beautiful, easy-going, yet poignant. Even though the story line deals with the death of a loved one and Lydia's grief was so palpable that I just wanted to wrap my arms around her, the story never glid into the morose or overly sad. Told in the first person perspective, Lydia still has enough strength left in her grief to recognize all the wonderful people in her life. The secondary cast is just lovely and it makes you wish, everybody had people like that in their lives.
This is a beautifully romantic story, that will leave you fulfilled and with a heart full of warmth, even though it has a difficult subject matter.
---
The Happy Camper
Author: Melody Carlson
Reviewer: Rita Miller
Call #: G FIC CAR
Date: June 25, 2021
The Happy Camper by Melody Carlson is an enjoyable read! I choose this novel to begin my summer reading based upon the pure enjoyment of the upcoming season. The entire idea of camping is trending beyond belief! Many enthusiastic families have set out this summer with hopes of exploring our beautiful countryside and amazing National Parks.
Dillon Michaels, however, didn't intend on ever camping, let alone living in one. Content on living, working and what seemed like enjoying a satisfying life in Colorado Springs with her boyfriend, Brandon, her future felt like it was on the right path… or so she thought. Brandon, on the other hand, who had always been unreliable and seemingly uncommitted to their relationship, finally tipped the tables forcing Dillon to finally realize that her dreams of wedding bells was a one-sided dream. After a messy break-up, the loss of her job and deciding that she really just wanted to go back home to Oregon, Dillon set off for good.
Home with her grandfather in Oregon felt right. Dillon's mother, Margot, who also recently moved back, only complicated things. Not a super attentive mom, Margot was known for her lack of interest in everything. She has big plans of growing lavender, taking over Dillon's old bedroom and feeding them healthy green things for meals.
With these added challenges, staying in the house doesn't leave much room for Dillon who just wants to have time to heal from the loss of her job and failed relationship with Brandon. So she decides that having her own space would be ideal. Her grandfather realizing this fact too, surprises Dillon by giving her a vintage camper and truck that was tucked away in the barn. It's just what Dillon needs, some space and time to put her life back together.
With help from Jordan Atwood, the town's Hardware Store owner and her new acquaintance, they carefully bring Dillon's vintage camper back to life. Dillon finds that she is in absolute love with it! Her beautiful little vintage camper is exactly what she wanted and needed. Now if only she could figure out the feelings she was developing towards Jordan. Was it her imagination or was he feeling the same? Dillon taking for granted she would have time to figure all this out, begins to feel comfortable and at peace with her decisions and new life she is beginning to build.
When Dillon least expects it, Brandon shows up uninvited pronouncing his commitment to her. She wants no part of this and can't believe that this is happening to her. All she wants is for him to go away.
Dillon, annoyed with Brandon's intentions getting in the way, she jumps at the chance to accept Jordan's invitation to join him for the annual camping weekend for vintage campers only. Will this be just the right opportunity for sparks to finally fly for Dillon and Jordan?
Happy Reading!
Enjoy more novels by author Melody Carlson from our Gentle Reads Collection. A few to mention ~ Here's to Friends, Hometown Ties and A Home at Trail's End.
---
The Bomber Mafia
Author: Malcolm Gladwell
Call #: 940.54 GLA
Reviewer: Brock Miller
Date: June 9, 2021
The First World War cemented the airplane as a new and important technology that would play a role in the upcoming conflicts that brewed around the world. But how exactly should they be used? They could continue to scout out the enemy, map out the landscape, and engage other aircraft in dogfights as they had in the Great War. Or was their more potential for the aircraft to bring to the battlefield?
Malcom Gladwell tells the story of "The Bomber Mafia", a group of American post-world war one military thinkers and idealists who believed air power would become the future of modern warfare. To them, new technology and new ideas would allow bombers to precisely damage critical targets to knock countries out of a war swiftly and (relatively) humanely. As the war dragged on, the group faced challenges from within and without, challenging the assumptions and ideals they held, culminating in the decision of bombing of Tokyo and dropping the atomic bombs.
The Bomber Mafia's lives have been carefully observed by Gladwell, who preserved great amounts of detail in their actions and thoughts. Gladwell uses their specific words to both ensure faithfulness to the source and preserve the drama and disagreement that formed the majority of their interactions with the rest of the world.
This title is available both in hardcover and as an audiobook or e-book on hoopla through Tecumseh District Library. Hoopla is available either through a web browser or through the hoopla app.
---
Goodbye Things: The New Japanese Minimalism
Author: Fumio Sasaki
Narrator: Keith Szarabajka
Call #: 179.9 SAS
Reviewer: Sonja Downey
Date: June 3, 2021
If you dream about decluttering your home, but are just not sure how to go about it, here is the book for you. Fumio Sasaki is not an organizing guru. In his book he does refer quite often to Marie Kondo and her approach of decluttering. The author, however, is just a normal guy, who with each new purchase felt like he was disappearing more and more in the wheels of consumerism. He no longer wanted to compete with everybody for the best and newest of everything. This is a very honest book about someone who needed to change his life for his own good.
The tips and approaches to successful decluttering and reorganizing are very relatable and easy to follow. The narrator, Keith Szarabajka, has a very engaging way of reading the book which at times could perhaps be a bit dry and technical.
I found the author's recommendations very enticing, so much so that I actually did manage to separate myself from a good amount of stuff and I wholeheartedly agree with the author's findings. It is extremely liberating to live with less.
---
Macy McMillan and the Rainbow Goddess
Author: Shari Green, a Schneider Family Book Award Medalist
Call #: T FIC GRE
Reviewer: Kate Sherwood
Date: May 12 , 2021
Written in lyrical form, Macy McMillan and the Rainbow Goddess is the story of a girl dealing with difficult childhood changes at the cusp of her adolescence. There's a new stepfather, new stepsisters, and moving to a new house. It's a lot! Her mother expects her to help with the wedding décor, keep up with a big school project, and aide their elderly neighbor in packing books for her own impending move. On top of all of this, Macy is deaf, and despite the new people in her life, she's feeling more isolated than ever before.
Macy doesn't expect things to get better, but while helping her neighbor pack, she discovers that friendship and connection can be found in the most unexpected of places, especially when good books are involved.
Especially, especially over cookies.
I was a little unsure of the lyrical format at first (the story reads much like a very long poem), but I found myself so drawn to the relationships, I began not to notice, and I'm very fond of the seemingly magical neighbor, Iris. The story oscillates between sweet and bittersweet, a true testament of any coming-of-age story, all while demonstrating a viewpoint not often seen in kidlit: that of a member of the deaf community. This book reminded me of a more kid appropriate version of Fried Green Tomatoes, with the protagonist befriending an elder who helps them to grow through the stories they share. It's worth noting that the book reads very quickly because of the formatting. Overall, I would recommend this sweet, albeit short, story.
---
IF YOU GIVE A PIG A PANCAKE
In Celebration of "March is Reading Month"
Written by Laura Numeroff
Illustrated by Felicia Bond
Call # Easy NUM
Reviewer: Rita Miller

The book "If You Give a Pig a Pancake" is a story full of adventure. An entertaining story about a pig who comes for breakfast when delighted by the aroma of delicious pancakes, develops very quickly into a very busy day for a little girl. The pig's wild imagination and short attention span take the little girl for a whirlwind day. With a day filled with baths to bubbles to tap shoes to picture taking and even building a tree house, she becomes exhausted only to find herself back in the kitchen with a request for more pancakes! The illustrations by Felicia Bond are cute and vibrant. The author uses humorous and playful expressions throughout the story. "If You Give a Pig a Pancake" is entertaining and sure to delight even the youngest of listeners. This is a story your child will want to hear again and again.
---
LOUISIANA'S WAY HOME
by Kate DiCamillo, a Newbery Medal winning author
Call Number: J FIC DIC
Reviewer: Mary Beth Reasoner, Children's Librarian

I have loved books written by Kate DiCamillo ever since I read her first children's novel,
Because of Winn Dixie.
My latest love is Louisiana's Way Home. The out-of-the-ordinary plot moves right along and is filled with plot twists. What IS going to happen next? I am captivated by all the characters; they each have their own unique way of looking at life. Some of the characters are down to earth, some are nutty, some are bitter, some are kind, some are mysterious - their personalities really run the gamut! This book would be a great story to read aloud at bedtime or in a classroom; so many opportunities for expressive narration and dialogue!
I must make a point to order the companion novels, Raymie Nightingale and Beverly, Right Here.
Summary
Here is the story of a young girl who is unexpectantly transported to Georgia by her eccentric granny and what happens to them when they end up in the town of Richford and interact with its residents.
"When Louisiana Elefante's granny wakes her up in the middle of the night to tell her that the day of reckoning has arrived and they have to leave home immediately, Louisiana isn't overly worried. After all, Granny has many middle-of-the-night ideas. But this time, things are different. This time, Granny intends for them never to return. Separated from her best friends, Raymie and Beverly, Louisiana struggles to oppose the winds of fate (and Granny) and find a way home. But as Louisiana's life becomes entwined with the lives of the people of a small Georgia town — including a surly motel owner, a walrus-like minister, and a mysterious boy with a crow on his shoulder — she starts to worry that she is destined only for goodbyes."
Let's Get Acquainted With the Author!
Kate DiCamillo's writing journey has been a truly remarkable one. She grew up in Florida and moved to Minnesota in her twenties, when homesickness and a bitter winter led her to write Because of Winn-Dixie -- her first published novel, which became a runaway bestseller and snapped up a Newbery Honor. Since then, the best-selling author has explored settings as varied as a medieval castle and a magician's theater while continuing to enjoy great success, winning two Newbery Medals and being named National Ambassador for Young People's Literature.

Kate DiCamillo's books' themes of hope and belief amid impossible circumstances and their messages of shared humanity and connectedness have resonated with readers of all ages around the world. In her instant #1 New York Times bestseller The Miraculous Journey of Edward Tulane, a haughty china rabbit undergoes a profound transformation after finding himself face down on the ocean floor -- lost and waiting to be found. The Tale of Despereaux, is a Newbery Medal-winning novel that stars a tiny mouse with exceptionally large ears who is driven by love to become an unlikely hero. The Magician's Elephant, an acclaimed and exquisitely paced fable, dares to ask the question What if? And Kate DiCamillo's second Newbery Medal winner, Flora & Ulysses, was released to great acclaim.

Kate DiCamillo now lives in Minneapolis, where she faithfully writes two pages a day, five days a week.
---
THE KISSING HAND
Author: Audrey Penn
Illustrator: Ruth E. Harper and Nancy M. Leak
Call #: Easy Pen
Reviewer: Rita Miller

The Kissing Hand holds the Ed Press Winner Seal for Excellence in Educational Publishing. Once you start this delightful story, you'll soon realize why.
Children and parents alike are faced sooner or later with separation from each other. Going to school for the first time can bring uncertainty and often time sadness. Through this heartwarming story, Mrs. Raccoon reassures her son, Chester, that going to school can be fun. She instills confidence in him while acknowledging his uncertainty with a loving solution. The illustrations are charming and show real feelings and expressions to impact the full meaning of the author's message.
I would encourage this delightful story to be included in any child's collection of bedtime favorites.
---
ALL YOU NEED FOR A SNOWMAN
Author: Alice Schertle
Illustrator: Barbara Lavallee
Call #: Easy Sch
Reviewer: Rita Miller
Yes! It's that time of year! The anticipation for it to snow is all around us. It only takes one snowflake to fall to excite the fun and imagination of yesterday, today and snowfalls yet to come. The joy of being outside and building a snowman is a tradition shared by young and old alike. In, "All You Need For a Snowman," the children are excited for that first flake of snow. There is one, then two, and then there are millions. With snowflakes falling all around, the children pack the snow into the biggest snowball they can. Next, a middle-sized one and then a smaller one. Working together, they build the biggest snowman ever. As the snow continues to fall, they build a friend for their snowman and dress them, each being unique. This delightful story is a nice reminder that the joy of pretend and imagination couldn't be any more pure than the first snowfall we look forward to each year. I enjoyed the colorful and clean watercolors used for the illustrations. They are well suited for this story. Share this fun wintertime story with your bedtime audience.
---
The Poet's Dog
by Patricia MacLachlan, a Newbery Medal winning author
Call Number: J FIC MAC
Reviewer: Mary Beth Reasoner, Children's Librarian
This gentle chapter book really had an impact on me and lingered in my memory for quite a while. Part of the reason is that the story is short enough to be read in one sitting, so the plot, the characters, the dialogue, and the setting stayed with me as a whole experience without interruption.
Here's the summary of the poignant story about the relationship between two children, a poet, and a dog, and how they help one another survive loss and recapture love.
Teddy is a gifted dog. Raised in a cabin by a poet named Sylvan, he grew up listening to sonnets read aloud and the comforting clicking of a keyboard. Although Teddy understands words, Sylvan always told him there are only two kinds of people in the world who can hear Teddy speak: poets and children.
Then one day Teddy learns that Sylvan was right. When Teddy finds Nickel and Flora trapped in a snowstorm, he tells them that he will bring them home--and they understand him. The children are afraid of the howling wind, but not of Teddy's words. They follow him to a cabin in the woods, where the dog used to live with Sylvan . . . only now his owner is gone.
As they hole up in the cabin for shelter, Teddy is flooded with memories of Sylvan. What will Teddy do when his new friends go home? Can they help one another find what they have lost?
---
The Infamous Ratsos

by Kara LaReau
A Theodore Seuss Geisel Honor Book
Call Number: J FIC LAR
Reviewer: Mary Beth Reasoner, Children's Librarian

Although the title and cover graphic may not be the most inviting,
this early reader chapter book is great! I loved it! It is so funny!
(I cannot wait to read the sequel - The Infamous Ratsos are not afraid!

Here's the summary:
Louie and Ralphie Ratso's dad, Big Lou, always says that there are two kinds of people:
those who are tough and those who are soft. Louie and Ralphie are tough, tough, tough, just like Big Lou,
and they're going to prove it. But every time they try to show just how tough they are,
the Ratso brothers end up accidentally doing good deeds instead.
What'll Big Lou do when he finds out they've been acting like softies all over the Big City?
Perfect for emerging and reluctant readers, this clever and surprisingly warmhearted chapter book
shows that being tough all the time can be really tough.
---
Children's DVDs
CHILDREN'S DVDs
Mary Beth Reasoner
Children's Librarian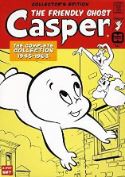 The Children's DVD Collection contains
stories, documentaries, and cartoons
of current interest as well as favorites from the past!

SAVING FIONA
This is the amazing true story of Fiona, the baby hippo born prematurely at the Cincinnati Zoo, the team that nursed her back to health, and the community who loves her.

CASPER THE FRIENDLY GHOST
Follow Casper's misadventures as he scares most adults he encounters, but delights babies and animals;
includes all 81 short films and episodes of "The New Casper Cartoon Show" made between 1945 -1963.

SCAREDY SQUIRREL
Scaredy Squirrel never leaves his nut tree. It's way too dangerous out there! But one day his worst nightmare comes true and he finds himself out of his tree and discovers something really surprising.
(I love Scaredy Squirrel and how he ends up dealing with his phobias! Very funny!)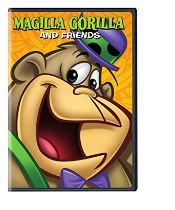 PINKALICIOUS & PETERRIFIC: PINKAMAGINE IT!
Follow Pinkalicious and her brother Peter on their adventures in the town of Pinkville!
This animated series, based on the beloved books by Victoria Kann,
encourages children to engage in self-expression
and to explore the arts, including music, dance, and visual arts.

MAGILLA GORILLA AND FRIENDS
Direct from Mr. Peeble's Pet Shop habitat, Magilla Gorilla swings into action in this hilarious collection. Showing that primates and humans share similar situations, Magilla becomes an Army draftee,
a football player, a movie star and more. It's chock full of silly predicam
---
Leo Lionni's Friends
BOARD BOOK series: Leo Lionni's Friends
Reviewer: Mrs. Reasoner, Children's Librarian

Leo Lionni is a legendary children's author and illustrator.
I am delighted with this new series presented in the Board Book format (with sturdy pages)
for our younger patrons! The illustrations are full of colorful details.
A LITTLE BOOK ABOUT SPRING
Spring is a time of budding trees, chirping birds, and croaking frogs.
Discover the wonders of spring!
A LITTLE BOOK ABOUT COLORS
Each doublespread reveals the color name in its color along with the traditional Lionni mice illustrating the color.
(GREEN: A crisp, crunchy pickle. PINK: Bubble gum that pops on your nose)
A LITTLE BOOK ABOUT ABCs
The traditional Lionni mice Introduce each letter of the alphabet with delightful illustrations.
---
BOARD BOOK series: Little People, BIG DREAMS
by Isabel Sanchez Vegara
Reviewer: Mrs. Reasoner, Children's Librarian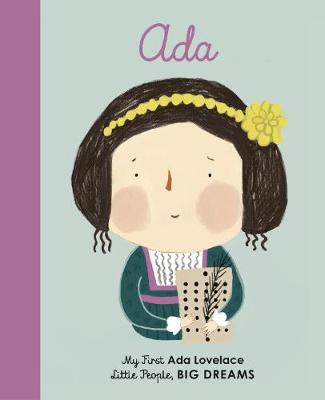 Told in simple sentences,
this series is perfect to read out loud to little dreamers.
ADA LOVELACE
Follow Ada from her childhood in England and her studies in mathematics
to her development of the first computer programming language.

AUDREY HEPBURN
Presents information about Audrey Hepburn, from her youth in Nazi-occupied Europe, through her rise to stardom in some of the era's most popular films,
to her dedication to UNICEF.

ELLA FITZGERALD
Ella Fitzgerald grew up near Harlem, in New York, where she was surrounded by music and dance. After winning first prize in a talent competition at the Apollo Theater,
she went on to tour the world with her pioneering voice.
Follow her rise to stardom as one of the top jazz singers of all time.

FRIDA KAHLO
When Frida was a teenager, a terrible road accident changed her life forever. Unable to walk, she began painting from her bed. Her self-portraits, which show her pain and grief,
but also her passion for life and instinct for survival,
have made her one of the most famous artists of the twentieth century.

Other longer titles in this series can be found
in the Juvenile Non-fiction 921 Biography section:
Agatha Christie, Amelia Earhart, Marie Curie, and Coco Chanel
---