We Came We Saw We Left
Author: Charles Wheelan
Call #: CD 910.4
Reviewer: Sonja Downey
Date: January 20, 2022
This is a very energetic travelogue with the very apt subtitle A Family Gap Year Nine Months, Six Continents, Three Teenagers. The first chapter starts out with the author having just lost two of the three teenagers on the subway in Cartagena, Colombia. And the book hardly slows down from there. It is a very entertaining and honest read. In addition to all the plusses of travelling for an extended period of time, the author does not shy away from describing the downfalls , such as family melt-downs in Peru or his daughter picking up a flesh-eating bacteria and not noticing until two continents later.
Charles Wheelan is very honest about what it entails to take a year off, especially with school-age children. A lot of planning goes into such an endeavor. But once the stars are aligned, it can be the experience of a life-time... once you locate your lost teenagers back in Colombia, that is!
The audio book is very entertaining to listen to. Unfortunately it does not come with a pdf with the pictures which are featured in the printed version of this title. TDL owns both formats. So if you prefer listening to the audio book, make sure you also check out the book to enjoy the photos.
---
THE RISE AND FALL OF CHARLES LINDBERGH
Author: Candace Fleming
Call #: T 921 LIN
Reviewer: Mary Beth Reasoner, Children's Librarian
Date: January 11, 2022
I normally would not have chosen to read a biography of Charles Lindbergh. However, after watching two webinars about new Tween books which featured this book and its author, Candace Fleming, I could not resist. Candace is a well-known children's author of picture books, chapter books, and non-fiction for tweens. She describes the contents of her book as a spellbinding storyteller would and that is also how the book comes across to the reader. It is not a dry collection of facts, but rather
a fascinating truthful depiction of the lives of Charles Lindbergh and his wife Anne Morrow with all the uncomfortable moments included. I could not wait to return to the book each night and follow the intriguing exploits, no matter how sad I found them. I must say, the description of the development of World War II was enlightening to me.

As the book flap notes, "Charles Lindbergh was a complex, deeply flawed American." Although he was the first man to fly from New York to Paris, a media sensation with his handsome stature, the inventor of an "artificial heart", a Pulitzer Prize-winning author, and an environmentalist, he was also the victim of the Crime of the Century when his infant son was kidnapped and murdered, a Nazi sympathizer and anti-Semite, a White Nationalist, and an adulterer with three secret families.

Here's a short summary from Amazon:

Discover the dark side of Charles Lindbergh--one of America's most celebrated heroes and complicated men--in this riveting biography from acclaimed author, Candace Fleming.

First human to cross the Atlantic via airplane; one of the first American media sensations; Nazi sympathizer and anti-Semite; loner whose baby was kidnapped and murdered; champion of Eugenics, the science of improving a human population by controlled breeding; tireless environmentalist. Charles Lindbergh was all of the above and more. Here is a rich, multi-faceted, utterly spellbinding biography about an American hero who was also a deeply flawed man.
---
The Chancellor: the remarkable odyssey of Angela Merkel
Author: Kati Marton
Call #: 921 MER
Reviewer: Sonja Downey
Date: January 6, 2022
This is the biography of Angela Merkel, the Chancellor of the Federal Republic of Germany, who recently retired after 16 years of service to her country. Not much is known about the intensely private head of state other than her public persona. The author, however, tried to piece together an overall picture of the famous politician. In my opinion the author focused a bit too heavily on the outward appearance of Angela Merkel and mentioned some shortcoming or other in almost every chapter. The fact remains, however, that she was the most powerful woman in Europe during her time in office.
Overall the book was a good read, easy to understand inspite of being mostly political. I really enjoyed the various anecdotes and fun facts about famous politicians who we only know from the news as stern-looking statesmen. It was very meaningful for me to re-live recent history through the pages of this book. If you are looking for a book about a strong and determined woman who paved the way for her kind, this is definitely the one.
---
The 100 Years of Lenni and Margot
Author: Marianne Cronin
Call #: FIC CRO
Reviewer: Wendy Van Geison
Date December 30, 2021
The One Hundred Years of Lenni and Margot by Marianne Cronin follows the short friendship of two unlikely people. Lenni is a 17 year old girl who has been in the hospital for quite some time due to a terminal illness. She is a spunky teen who endears herself to the hospital chaplain, hospital staff and other patients. Margot is an 83 year old woman who is dying due to a heart condition. She is a wise and compassionate compliment to Lenni's character.
Together Lenni and Margot equal one hundred years of life between them and they decide to paint a picture for each year of their lives. And more importantly, each year has a story. Margot's stories are of love and loss. And even though Lenni hasn't lived as many years, her stories ring true of life. The author writes of these stories in such a way that I felt as if I was experiencing life right alongside both of them. The entire book brought out a full array of emotions for me as the reader- happiness, humor, anger and of course sadness since the ending is inevitable.
The author surrounds Lenni and Margot with fantastic, believable supporting characters who add to the journey of the two main characters. The author seamlessly weaves all of their lives throughout the book in a way that perfectly makes sense and adds to the book. Each person plays an important role in the last months of Lenni's life and is touched by their time with her.
The One Hundred Years of Lenni and Margot was a pleasantly surprising read. I did not want it to end and may have shed a tear or two. But don't let that stop you from reading this heartwarming novel.
---
The Christmas Dress
Author: Courtney Cole
Narrator: Bailey Carr
Call #: CD-FIC COL
Reviewer: Sonja Downey
Date: December 21, 2021
After the sudden death of her father, Meg returns to Chicago to face her past. Feeling compelled to step into her father's footsteps, Meg takes over the management of a delapidated apartment building and its curmudgoney geriatric tenants. As Meg is trying hard to keep things from falling apart - literally as much as figuratively - she falls victim to the charms of the local handyman and finds a beautiful vintage dress with seemingly magical powers.
This is a sweet and gentle romance in the style of a Hallmark movie. Set against the backdrop of a christmassy Chicago, we are introduced to a loveable cast of characters who are trying to help and meddle to equal parts in Meg's life. A mysterious ballroom, a stolen earring and the lost signature of Ernest Hemingway round this novel into a beautiful story which is guaranteed to get its reader into the Christmas Spirit.
---
The Penguin Lessons
Author: Tom Michell
Call #: 921 MIC
Reviewer: Sonja Downey
Date: December 14, 2021
In 1975 the author traveled to South America to teach English in a prestigious public school. During a stroll along a beach he finds a penguin who was near death due to getting caught in an oil spill. The author took him home, cleaned him and nursed him back to health. And thus a friendship was forged between man and bird.
This is a very sweet account of the months that Juan Salvador, the penguin, spent with the author. There were many moments where I laughed out loud at the penguin's antics. The author, Tom Michell, has a great way with words and his storytelling is absolutely hilarious. At 64 years of age, he finally published these heartwarming Penguin Lessons in 2019. I am very happy that he did!
I owe this reading pleasure to our fabulous display creators, Robert and Maria, who put up a display about arctic animals at the library. Without them I would never have found this wonderful little book and a great appreciation for these amazing birds.
---
Tales From the Cafe
Author: Toshikazu Kawaguchi
Narrator: Kevin Shen
Call #: CD-FIC KAW
Reviewer: Sonja Downey
Date: December 8, 2021
This is the sequel to "Before the Coffee Gets Cold". In this novel we get reacquainted with some of the characters we met in the first book. We find out much more about the rules of time travelling in the cafe. Just like in the first book, the stories told are heart-warming and full of hope. This book is just right for this time of year. Even though the present or future cannot be changed through time travel, everybody in the book finds some solace from going back or forward in time and meeting that loved one, one wished to see one more time.
I really like the fact that the emphasis is on the characters and not so much on the technicalities of time travel. Even though some of the stories are sad, all of them end on a note of hope and healing.
---
The Christmas Train
Author: David Baldacci
Call #: FIC BAL
Reviewer: Sonja Downey
Date: December 2, 2021
Tom Langdon is on the no-fly list due to an ever so slight temper tantrum at the airport. In order to see his girlfriend on the West Coast this Christmas, he must take the train from New York. It will take him four days to get there. The former war-correspondent starts his train trip undaunted, blissfully unaware of what fate, Santa and his fellow passengers have in store for him.
This is a sweet, feel-good Christmas story with lots of memorable characters on board the train to Los Angeles. It was made into a Hallmark movie which can be interloaned through our MeL Cat service.
---
Jim Henson's Emmet Otter's Jug-Band Christmas
Call #: J DVD 394.2663 EMM
Reviewer: Mary Beth Reasoner, Children's Librarian
Date: November 29, 2021
I recently viewed for the first time a classic children's Christmas video called Jim Henson's Emmet Otter's Jug-band Christmas. I simply loved it so much that I encouraged my husband to watch it and he enjoyed it also! The story was filmed in-between seasons of the Muppet Show and before the Muppet Movie was filmed. The story is based on the children's picture book, Emmet Otter's Jug-Band Christmas by children's book authors and illustrators, Russell and Lillian Hoban. Muppets were created especially to match the illustrations of the book and this TV special, directed by Jim Henson, sticks pretty close to the Hobans' creation.
The special features several original songs written by songwriter Paul Williams. My favorites are "When the river meets the sea," and "The Bathing suit that Grandma Otter wore," and "There ain't no hole in the washtub."
Also, the scenery is a marvel!
Here's a short summary of the story which features a twist on "The Gift of the Magi" story by O. Henry:
"When a Christmas Eve talent contest is announced, Emmet Otter joins a jug band called the "Frogtown Hollow Jubilee" made up of Wendell Porcupine, Harvey Beaver and Charlie Muskrat, hoping to win the contest and buy his Ma a used piano. But Emmet will have to put a hole in Ma's washtub to make a bass!
Emmet's Ma decides to sing a solo that she loves in an attempt to win the contest and receive the prize money so she can buy a guitar for her son for Christmas. But Ma will have to hawk Emmet's tool chest to buy herself a costume! Should Emmet and Ma risk all they have to make each other's dreams come true?"--Container.
And may I add, the appearance of a rock and roll band called "Nightmare", comprised of a hoodlum gang made up of Chuck Stoat, Fred Lizard, Howard Snake, "Pop-Eyed" Catfish and Stanley Weasel, creates quite a bit of tension in the story!
The DVD also contains a behind the scenes segment which is simply fascinating. We hear from people who actually made the Muppets and from the performers themselves. We see how the Muppets were manipulated in different ways and in different parts of the scenery. There is a lot of reminiscing about Jim Henson and his work ethic.
I can see why viewing this story has become a Christmas tradition for many families!
---
Planet Earth is Blue
Author: Nicole Panteleakos
Call #: J FIC PAN
Reviewer: Kate Sherwood
Date: August 16, 2021
Nova is an autistic, non-verbal girl growing up in the mid 80's. She's misunderstood at every turn, as this is a time when knowledge and understanding of Autism Spectrum Disorder is very limited. To make matters worse, she is a foster child and desperately wants to see her big sister again, but can't understand why she's not around. She holds onto the hope that her sister, Bridget, will keep the promise she made and be there with her to watch the launch of the space shuttle Challenger, a highly anticipated event for all Americans! Nova loves space travel and dreams of flying away, just her and Bridget. But recently, she's feeling more and more at ease with her new foster family, something Bridget always warned her against. Will she see Bridget again, and will this new foster family be the landing place she's been needing?
Told in part from the first person perspective of Nova, Panteleakos gives a unique perspective of a bright, but non-verbal young lady struggling to find her place in a world that rarely understands her, and which she, herself, struggles to understand. Using the countdown to the Challenger flight as a marker of time, we watch as Nova navigates her world alone for the first time since her sister has disappeared, and as hope mounts, we the readers anticipate the letdown that is to come on the day Challenger takes off. A moving novel of family, dreams, and what a little understanding can mean for a person with neuro-divergence. This is a great novel for any young person to read, whether they know someone with ASD or not!
---
DIAMOND WILLOW
Author: Helen Frost, a Lee Bennett Hopkins Poetry Award Winner
Call #: J FIC FRO
Reviewer: Kate Sherwood
Date: July 19, 2021
Told from the point of view of an adolescent loner living in the snowy center of Alaska, Diamond Willow is a story of family and friendship found in unexpected places.
When you live in a small community in the wilds of Alaska, your primary form of transportation is by dog sled. The dogs are, therefore, such an important part of daily life that they are like family. Willow does not have many friends, but her bond with the family dog team is strong. She is certain she is old enough to drive a sled to her grandparents' house alone, but when she gets a little too sure of herself, disaster strikes and the family's lead dog, Roxy, is severely injured.
Struggling with the guilt of letting her family down as well as the possibility that the creature she feels closest to may have to be euthanized, Willow is determined to make this right. The journey in doing so leads her to discover a family secret! Interspersed with the point of views of various ancestors guiding and watching her in animal form, we learn that Willow's bond with Roxy is much deeper than anyone could understand.

Told in a unique lyrical form, this story is presented on each page in the shape of a diamond. Drawing inspiration from the willow tree our protagonist is named for, each diamond contains a secret message that reveals Willows subconscious. A sweet and short read, anyone who loves dogs will surely fall for this junior fiction novel.
---
Macy McMillan and the Rainbow Goddess
Author: Shari Green, a Schneider Family Book Award Medalist
Call #: T FIC GRE
Reviewer: Kate Sherwood
Date: May 12 , 2021
Written in lyrical form, Macy McMillan and the Rainbow Goddess is the story of a girl dealing with difficult childhood changes at the cusp of her adolescence. There's a new stepfather, new stepsisters, and moving to a new house. It's a lot! Her mother expects her to help with the wedding décor, keep up with a big school project, and aide their elderly neighbor in packing books for her own impending move. On top of all of this, Macy is deaf, and despite the new people in her life, she's feeling more isolated than ever before.
Macy doesn't expect things to get better, but while helping her neighbor pack, she discovers that friendship and connection can be found in the most unexpected of places, especially when good books are involved.
Especially, especially over cookies.
I was a little unsure of the lyrical format at first (the story reads much like a very long poem), but I found myself so drawn to the relationships, I began not to notice, and I'm very fond of the seemingly magical neighbor, Iris. The story oscillates between sweet and bittersweet, a true testament of any coming-of-age story, all while demonstrating a viewpoint not often seen in kidlit: that of a member of the deaf community. This book reminded me of a more kid appropriate version of Fried Green Tomatoes, with the protagonist befriending an elder who helps them to grow through the stories they share. It's worth noting that the book reads very quickly because of the formatting. Overall, I would recommend this sweet, albeit short, story.
---
ALL YOU NEED FOR A SNOWMAN
Author: Alice Schertle
Illustrator: Barbara Lavallee
Call #: Easy Sch
Reviewer: Rita Miller
Yes! It's that time of year! The anticipation for it to snow is all around us. It only takes one snowflake to fall to excite the fun and imagination of yesterday, today and snowfalls yet to come. The joy of being outside and building a snowman is a tradition shared by young and old alike. In, "All You Need For a Snowman," the children are excited for that first flake of snow. There is one, then two, and then there are millions. With snowflakes falling all around, the children pack the snow into the biggest snowball they can. Next, a middle-sized one and then a smaller one. Working together, they build the biggest snowman ever. As the snow continues to fall, they build a friend for their snowman and dress them, each being unique. This delightful story is a nice reminder that the joy of pretend and imagination couldn't be any more pure than the first snowfall we look forward to each year. I enjoyed the colorful and clean watercolors used for the illustrations. They are well suited for this story. Share this fun wintertime story with your bedtime audience.
---
LOUISIANA'S WAY HOME
by Kate DiCamillo, a Newbery Medal winning author
Call Number: J FIC DIC
Reviewer: Mary Beth Reasoner, Children's Librarian

I have loved books written by Kate DiCamillo ever since I read her first children's novel,
Because of Winn Dixie.
My latest love is Louisiana's Way Home. The out-of-the-ordinary plot moves right along and is filled with plot twists. What IS going to happen next? I am captivated by all the characters; they each have their own unique way of looking at life. Some of the characters are down to earth, some are nutty, some are bitter, some are kind, some are mysterious - their personalities really run the gamut! This book would be a great story to read aloud at bedtime or in a classroom; so many opportunities for expressive narration and dialogue!
I must make a point to order the companion novels, Raymie Nightingale and Beverly, Right Here.
Summary
Here is the story of a young girl who is unexpectantly transported to Georgia by her eccentric granny and what happens to them when they end up in the town of Richford and interact with its residents.
"When Louisiana Elefante's granny wakes her up in the middle of the night to tell her that the day of reckoning has arrived and they have to leave home immediately, Louisiana isn't overly worried. After all, Granny has many middle-of-the-night ideas. But this time, things are different. This time, Granny intends for them never to return. Separated from her best friends, Raymie and Beverly, Louisiana struggles to oppose the winds of fate (and Granny) and find a way home. But as Louisiana's life becomes entwined with the lives of the people of a small Georgia town — including a surly motel owner, a walrus-like minister, and a mysterious boy with a crow on his shoulder — she starts to worry that she is destined only for goodbyes."
Let's Get Acquainted With the Author!
Kate DiCamillo's writing journey has been a truly remarkable one. She grew up in Florida and moved to Minnesota in her twenties, when homesickness and a bitter winter led her to write Because of Winn-Dixie -- her first published novel, which became a runaway bestseller and snapped up a Newbery Honor. Since then, the best-selling author has explored settings as varied as a medieval castle and a magician's theater while continuing to enjoy great success, winning two Newbery Medals and being named National Ambassador for Young People's Literature.

Kate DiCamillo's books' themes of hope and belief amid impossible circumstances and their messages of shared humanity and connectedness have resonated with readers of all ages around the world. In her instant #1 New York Times bestseller The Miraculous Journey of Edward Tulane, a haughty china rabbit undergoes a profound transformation after finding himself face down on the ocean floor -- lost and waiting to be found. The Tale of Despereaux, is a Newbery Medal-winning novel that stars a tiny mouse with exceptionally large ears who is driven by love to become an unlikely hero. The Magician's Elephant, an acclaimed and exquisitely paced fable, dares to ask the question What if? And Kate DiCamillo's second Newbery Medal winner, Flora & Ulysses, was released to great acclaim.

Kate DiCamillo now lives in Minneapolis, where she faithfully writes two pages a day, five days a week.
---
THE KISSING HAND
Author: Audrey Penn
Illustrator: Ruth E. Harper and Nancy M. Leak
Call #: Easy Pen
Reviewer: Rita Miller

The Kissing Hand holds the Ed Press Winner Seal for Excellence in Educational Publishing. Once you start this delightful story, you'll soon realize why.
Children and parents alike are faced sooner or later with separation from each other. Going to school for the first time can bring uncertainty and often time sadness. Through this heartwarming story, Mrs. Raccoon reassures her son, Chester, that going to school can be fun. She instills confidence in him while acknowledging his uncertainty with a loving solution. The illustrations are charming and show real feelings and expressions to impact the full meaning of the author's message.
I would encourage this delightful story to be included in any child's collection of bedtime favorites.
---
The Poet's Dog
by Patricia MacLachlan, a Newbery Medal winning author
Call Number: J FIC MAC
Reviewer: Mary Beth Reasoner, Children's Librarian
This gentle chapter book really had an impact on me and lingered in my memory for quite a while. Part of the reason is that the story is short enough to be read in one sitting, so the plot, the characters, the dialogue, and the setting stayed with me as a whole experience without interruption.
Here's the summary of the poignant story about the relationship between two children, a poet, and a dog, and how they help one another survive loss and recapture love.
Teddy is a gifted dog. Raised in a cabin by a poet named Sylvan, he grew up listening to sonnets read aloud and the comforting clicking of a keyboard. Although Teddy understands words, Sylvan always told him there are only two kinds of people in the world who can hear Teddy speak: poets and children.
Then one day Teddy learns that Sylvan was right. When Teddy finds Nickel and Flora trapped in a snowstorm, he tells them that he will bring them home--and they understand him. The children are afraid of the howling wind, but not of Teddy's words. They follow him to a cabin in the woods, where the dog used to live with Sylvan . . . only now his owner is gone.
As they hole up in the cabin for shelter, Teddy is flooded with memories of Sylvan. What will Teddy do when his new friends go home? Can they help one another find what they have lost?
---
The Infamous Ratsos

by Kara LaReau
A Theodore Seuss Geisel Honor Book
Call Number: J FIC LAR
Reviewer: Mary Beth Reasoner, Children's Librarian

Although the title and cover graphic may not be the most inviting,
this early reader chapter book is great! I loved it! It is so funny!
(I cannot wait to read the sequel - The Infamous Ratsos are not afraid!

Here's the summary:
Louie and Ralphie Ratso's dad, Big Lou, always says that there are two kinds of people:
those who are tough and those who are soft. Louie and Ralphie are tough, tough, tough, just like Big Lou,
and they're going to prove it. But every time they try to show just how tough they are,
the Ratso brothers end up accidentally doing good deeds instead.
What'll Big Lou do when he finds out they've been acting like softies all over the Big City?
Perfect for emerging and reluctant readers, this clever and surprisingly warmhearted chapter book
shows that being tough all the time can be really tough.
---
Children's DVDs
CHILDREN'S DVDs
Mary Beth Reasoner
Children's Librarian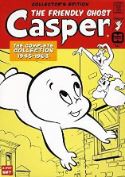 The Children's DVD Collection contains
stories, documentaries, and cartoons
of current interest as well as favorites from the past!

SAVING FIONA
This is the amazing true story of Fiona, the baby hippo born prematurely at the Cincinnati Zoo, the team that nursed her back to health, and the community who loves her.

CASPER THE FRIENDLY GHOST
Follow Casper's misadventures as he scares most adults he encounters, but delights babies and animals;
includes all 81 short films and episodes of "The New Casper Cartoon Show" made between 1945 -1963.

SCAREDY SQUIRREL
Scaredy Squirrel never leaves his nut tree. It's way too dangerous out there! But one day his worst nightmare comes true and he finds himself out of his tree and discovers something really surprising.
(I love Scaredy Squirrel and how he ends up dealing with his phobias! Very funny!)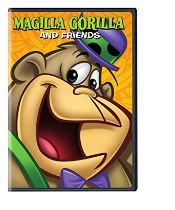 PINKALICIOUS & PETERRIFIC: PINKAMAGINE IT!
Follow Pinkalicious and her brother Peter on their adventures in the town of Pinkville!
This animated series, based on the beloved books by Victoria Kann,
encourages children to engage in self-expression
and to explore the arts, including music, dance, and visual arts.

MAGILLA GORILLA AND FRIENDS
Direct from Mr. Peeble's Pet Shop habitat, Magilla Gorilla swings into action in this hilarious collection. Showing that primates and humans share similar situations, Magilla becomes an Army draftee,
a football player, a movie star and more. It's chock full of silly predicam
---
Leo Lionni's Friends
BOARD BOOK series: Leo Lionni's Friends
Reviewer: Mrs. Reasoner, Children's Librarian

Leo Lionni is a legendary children's author and illustrator.
I am delighted with this new series presented in the Board Book format (with sturdy pages)
for our younger patrons! The illustrations are full of colorful details.
A LITTLE BOOK ABOUT SPRING
Spring is a time of budding trees, chirping birds, and croaking frogs.
Discover the wonders of spring!
A LITTLE BOOK ABOUT COLORS
Each doublespread reveals the color name in its color along with the traditional Lionni mice illustrating the color.
(GREEN: A crisp, crunchy pickle. PINK: Bubble gum that pops on your nose)
A LITTLE BOOK ABOUT ABCs
The traditional Lionni mice Introduce each letter of the alphabet with delightful illustrations.
---
BOARD BOOK series: Little People, BIG DREAMS
by Isabel Sanchez Vegara
Reviewer: Mrs. Reasoner, Children's Librarian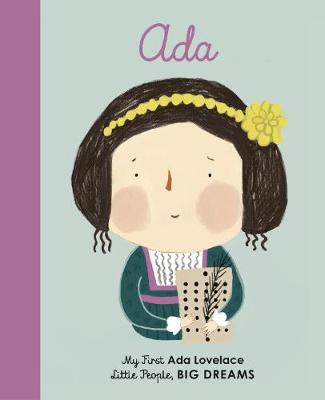 Told in simple sentences,
this series is perfect to read out loud to little dreamers.
ADA LOVELACE
Follow Ada from her childhood in England and her studies in mathematics
to her development of the first computer programming language.

AUDREY HEPBURN
Presents information about Audrey Hepburn, from her youth in Nazi-occupied Europe, through her rise to stardom in some of the era's most popular films,
to her dedication to UNICEF.

ELLA FITZGERALD
Ella Fitzgerald grew up near Harlem, in New York, where she was surrounded by music and dance. After winning first prize in a talent competition at the Apollo Theater,
she went on to tour the world with her pioneering voice.
Follow her rise to stardom as one of the top jazz singers of all time.

FRIDA KAHLO
When Frida was a teenager, a terrible road accident changed her life forever. Unable to walk, she began painting from her bed. Her self-portraits, which show her pain and grief,
but also her passion for life and instinct for survival,
have made her one of the most famous artists of the twentieth century.

Other longer titles in this series can be found
in the Juvenile Non-fiction 921 Biography section:
Agatha Christie, Amelia Earhart, Marie Curie, and Coco Chanel
---