The Bomber Mafia
Author: Malcolm Gladwell
Call #: 940.54 GLA
Reviewer: Brock Miller
Date: June 9, 2021
The First World War cemented the airplane as a new and important technology that would play a role in the upcoming conflicts that brewed around the world. But how exactly should they be used? They could continue to scout out the enemy, map out the landscape, and engage other aircraft in dogfights as they had in the Great War. Or was their more potential for the aircraft to bring to the battlefield?
Malcom Gladwell tells the story of "The Bomber Mafia", a group of American post-world war one military thinkers and idealists who believed air power would become the future of modern warfare. To them, new technology and new ideas would allow bombers to precisely damage critical targets to knock countries out of a war swiftly and (relatively) humanely. As the war dragged on, the group faced challenges from within and without, challenging the assumptions and ideals they held, culminating in the decision of bombing of Tokyo and dropping the atomic bombs.
The Bomber Mafia's lives have been carefully observed by Gladwell, who preserved great amounts of detail in their actions and thoughts. Gladwell uses their specific words to both ensure faithfulness to the source and preserve the drama and disagreement that formed the majority of their interactions with the rest of the world.
This title is available both in hardcover and as an audiobook or e-book on hoopla through Tecumseh District Library. Hoopla is available either through a web browser or through the hoopla app.
---
Goodbye Things: The New Japanese Minimalism
Author: Fumio Sasaki
Narrator: Keith Szarabajka
Call #: 179.9 SAS
Reviewer: Sonja Downey
Date: June 3, 2021
If you dream about decluttering your home, but are just not sure how to go about it, here is the book for you. Fumio Sasaki is not an organizing guru. In his book he does refer quite often to Marie Kondo and her approach of decluttering. The author, however, is just a normal guy, who with each new purchase felt like he was disappearing more and more in the wheels of consumerism. He no longer wanted to compete with everybody for the best and newest of everything. This is a very honest book about someone who needed to change his life for his own good.
The tips and approaches to successful decluttering and reorganizing are very relatable and easy to follow. The narrator, Keith Szarabajka, has a very engaging way of reading the book which at times could perhaps be a bit dry and technical.
I found the author's recommendations very enticing, so much so that I actually did manage to separate myself from a good amount of stuff and I wholeheartedly agree with the author's findings. It is extremely liberating to live with less.
---
Sooley: a Novel
Author: Grisham, John
Call #: FIC GRI
Reviewer: Gina Walmsley
Date: May 25, 2021
This is another winning title from John Grisham. I normally do not truly enjoy his books that deviate from the law, but I am so glad that I took a chance on this title. We follow Samuel "Sooley" Sooleyman from the bush of Southern Sudan to the United States (specifically Durham, North Carolina) with his dream of playing basketball. He is not the greatest player on his national team, but Sooley has grit and determination to make himself become a better player. A tragedy occurs and Sooley finds himself attending college with the hope that he will be able to play competitive basketball. Will he succed at making his dream come true?
You do not need to be a fan of basketball to read and enjoy this book. I love basketball and I think the author did an outstanding job with his descriptions of a college basketball program. I fell in love with Sooley and was rooting for him throughtout the entire book. This title is a slam dunk in my opinion.
---
Girl A
Author: Abigail Dean
Call #: FIC DEA
Reviewer: Gina Walmsley
Date: May 21, 2021
Lex Gracie does not want to think about her family. She does not want to think about growing up in her parents' House of Horrors. But when her mother dies in prison and leaves Lex and her siblings the family home, she can't run away from her past. Lex intends to turn the House of Horrors into a force for good, but first she must come to term with her siblings and with the childhood they shared.
This book grapples with some very tough subjects, such as child abuse, but the author conveys it mostly in vague terms so as not to shock the reader. This was a book that pulled me in and I read in in one day. While there are many devastating events throughout the book, I was amazed at what the human spirit can rise through and still come out on top. This is one compelling read.
This is Abigail Dean's 1st novel and it is one of the most talked about book of the year so far. Abigail was originally a bookseller, but now is a lawyer for Google. She is currently working on her second novel.
---
The Gabriel Hawke Mysteries Series
Author: Paty Jager
Call #s: X FIC JAG
Reviewer: Sonja Downey
Date: May 20, 2021
This is a great series of books for lovers of C.J. Box or Craig Johnson. Fish and Wildlife Oregon State Trooper Gabriel Hawke is not only fighting poachers and murderers but also his own demons. His Native American Heritage has taught him a special appreciation for Nature. He is most content when he can roam the mountains with his dog, Dog, and his horse, Horse, for sole companions. Relying on his animal companions and on his own instincts, Gabriel tirelessly pursues crime in this scenic mystery series.
The books in the series are:
Murder of Ravens
Mouse Trail Ends
Rattlesnake Brother
Chattering Blue Jay
Fox Goes Hunting
Turkey's Fiery Demise
(Soon to be published) Stolen Butterfly
The series is also available in audio format on hoopla.
---
The Lost Village
Author: Camilla Sten
Call #: FIC STE
Reviewer: Gina Walmsley
Date: May 13, 2021
Documentary filmmaker Alice Lindstedt has been obsessed with the vanishing residents of an old mining town, dubbed "The Lost Village," since she she was a little girl. In 1959, her grandmother's entire family disappeared in the mysterious tragedy, and ever since the unanswered questions surrounding the only two people who were left--a woman stoned to death in the town center and an abandoned newborn--have plagued her. Alice gathers a small crew of friends in the remote village to make a film about really happened. But there will be no turning back. As they set up camp, strange things begin to happen. As doubt breeds dear and their very minds begin to crack, one thing becomes startlingly clear to Alice: They are not alone. They're looking for the truth...but what if it find them first?
This is a fascinating story filled with suspense and unexpected twists. The story alternates between the past and the present and the author gives vivid descriptions of the scenery and also of the characters themselves. The rights for this title have been sold around the world so I am sure a movie will be in the works soon. This has been translated from Swedish, but nothing was lost in the translation. This was an enjoyable read and the author is already working on her next book titled THE INHERITANCE.
---
Love And Gelato
Author: Jenna Evans Welch
Call #: Y FIC WEL
Reviewer: Sonja Downey
Date: May 13, 2021
Lina is on her way to Italy to fulfil her dying mother's wish to be with her father. Still reeling from her mother's illness and recent death, Lina is struggling with the fact, that her father has not been in her life at all for the past sixteen years. And still her mother sends her halfway across the world to start having a relationship with him. Needless to say, things do not start out too well between Lina and her father.
Until Lina finds her mother's diary and learns from it, that her mother spent her happiest years in Italy. As she keeps reading, Lina is being drawn into the wondrous world of her mother's youth, to the beautiful city of Florence and she uncovers the truth about her mother's biggest secret.
This is a lovely summer story to be read in 90 degree weather, in a coffee shop, with a cappuchino at hand or at least a big scoop of creamy gelato. The book is written by Jenna Evans Welch, the daughter of bestselling author Richard Paul Evans. This is a story about secrets, friendships, trust and love. A wonderful get-away for a hot summer day.
---
Macy McMillan and the Rainbow Goddess
Author: Shari Green, a Schneider Family Book Award Medalist
Call #: T FIC GRE
Reviewer: Kate Sherwood
Date: May 12 , 2021
Written in lyrical form, Macy McMillan and the Rainbow Goddess is the story of a girl dealing with difficult childhood changes at the cusp of her adolescence. There's a new stepfather, new stepsisters, and moving to a new house. It's a lot! Her mother expects her to help with the wedding décor, keep up with a big school project, and aide their elderly neighbor in packing books for her own impending move. On top of all of this, Macy is deaf, and despite the new people in her life, she's feeling more isolated than ever before.
Macy doesn't expect things to get better, but while helping her neighbor pack, she discovers that friendship and connection can be found in the most unexpected of places, especially when good books are involved.
Especially, especially over cookies.
I was a little unsure of the lyrical format at first (the story reads much like a very long poem), but I found myself so drawn to the relationships, I began not to notice, and I'm very fond of the seemingly magical neighbor, Iris. The story oscillates between sweet and bittersweet, a true testament of any coming-of-age story, all while demonstrating a viewpoint not often seen in kidlit: that of a member of the deaf community. This book reminded me of a more kid appropriate version of Fried Green Tomatoes, with the protagonist befriending an elder who helps them to grow through the stories they share. It's worth noting that the book reads very quickly because of the formatting. Overall, I would recommend this sweet, albeit short, story.
---
News of the World
Call #: DVD NEW
Reviewer: Bob Rhodes
Date: April 27, 2021
Western movies just don't seem to come our way like they used to so when Director Paul Greengrass presented to us News of the World, he not only gave us a simple and beautiful story but one with an emotional message that reaches out to us all.
Actor Tom Hanks plays Captain Jefferson Kyle Kidd, a lone, travelling "reader of the news" in 1870 Texas five years after the end of America's Civil War. His occupation takes him from town to town – gathering people in town hall like sessions and for a dime, he reads selected stories from various newspapers to what we assume are people that cannot read for themselves. His readings prove entertaining as well as informative with a dash of showmanship thrown in. When alone, we see a different and more introspective Captain Kidd who has loved and lost in many ways.
On the way to his next reading he encounters a murdered man in possession of a young girl played by Helena Zengel that he soon learns spent most her life as a captive of the Kiowa nation after a brutal attack on her family homestead. Getting no help from the Union Army, Kidd decides it is best if he alone takes the orphan girl on a 400 mile journey to family in Southern Texas regardless of the dangers along the way – and many dangers there are.
Paul Greengrass has given us a Western film that reminds us that there are people in this world like Captain Kidd, who have the ability to enlighten others through knowledge and dignity and what an important role that can play in rebuilding a broken nation. Kidd's wartime experience and familiarity with what is happening in the world has made him all the more wise. Sadly, in the 151 years since 1870, not much has changed in our country. Captain Kidd made it all so clear when calming an enraged crowd at one of his news readings. He says, "Yeah – we're all hurting. These are difficult times. We're all hurting".
So true.
Based on the novel by Paulette Jiles, News of the World can be found in TDL's NEW DVD section. Enjoy!
---
The Four Agreements: A Practical Guide to Personal Freedom
Author: Don Miguel Ruiz
Call #: CD 299.792 RUI
Reviewer: Rita Miller

The exciting clues that spring is in bloom are welcomed familiar signs. The most welcomed are the many cheerful song bird sightings, warmer weather, beautiful rays of sunshine, the absence of snow and the ritual of spring cleaning our homes. The ritual of clearing out the old and refreshing our lives for a new start has been one we've practiced for years. I enjoy this ritual we have all become fond of.
While spring cleaning, I found amongst my bookshelf, this wonderful read which has transformed my ideas and rituals of spring cleaning to a new level. The Four Agreements: A Practical Guide to Personal Freedom written by Don Miguel Ruiz will guide you thru a detailed journey giving you ways to release your life of negative belief pitfalls and to limit or diminish your exposure to unhealthy individuals and situations.
Don Miguel Ruiz, a master of the Toltec, starts out with identifying the Four Agreements. A short list bible, if you will.
The First Agreement: Be Impeccable with your Word
The Second Agreement: Don't Take Anything Personally
The Third Agreement: Don't Make Assumptions
The Fourth Agreement: Always do your Best
He begins to identify a belief system we as human beings are taught the very moment we are introduced into this world. A belief system none of us were allowed to choose for our own. The "Domestication of Humans" is what he refers to. It is a complicated system which teaches us how to live and dream as society wants us to. He explains that we are in a constant state of dreams. Influenced by parents, schools, churches and government they all play a role in this negative system. We fail to realize that there is an unspoken acceptance of these beliefs which are passed down from generation to generation making change almost impossible. Without changes or challenges to the belief system, the cycle continues.
In a daily situation, we, as humans, are faced with the power of black magic. Commonly known as gossip, he explains, this is the worst form. Social media is a constant platform many fall victim to and it unknowingly feeds into the harshness of black magic. It takes only one negative word said to another to set and re-active the undesired behavior.
Through small steps of practicing The Four Agreements, we can start to learn a new way to be and live. It takes daily practice to change old habits. By staying consistent, you will start to see changes taking you towards your true desire and love of life.
Place a copy of the Four Agreements in a place you will see it daily.
I would highly recommend this insightful book. It is full of excellent information that can be utilized by everyone. Take your time reading through each agreement and practice.
Don Miguel Ruiz is author and spiritual teacher of The Toltec Wisdom Series which includes The Four Agreements, The Four Agreements Companion Book, Master of Love, Voice of Knowledge, The Fifth Agreement, Circle of Fire and the Five Levels of Attachment.
---
IF YOU GIVE A PIG A PANCAKE
In Celebration of "March is Reading Month"
Written by Laura Numeroff
Illustrated by Felicia Bond
Call # Easy NUM
Reviewer: Rita Miller

The book "If You Give a Pig a Pancake" is a story full of adventure. An entertaining story about a pig who comes for breakfast when delighted by the aroma of delicious pancakes, develops very quickly into a very busy day for a little girl. The pig's wild imagination and short attention span take the little girl for a whirlwind day. With a day filled with baths to bubbles to tap shoes to picture taking and even building a tree house, she becomes exhausted only to find herself back in the kitchen with a request for more pancakes! The illustrations by Felicia Bond are cute and vibrant. The author uses humorous and playful expressions throughout the story. "If You Give a Pig a Pancake" is entertaining and sure to delight even the youngest of listeners. This is a story your child will want to hear again and again.
---
PAPER HEARTS
by Courtney Walsh

Call Number: G FIC WAL
Reviewer: Rita Miller, Library Assistant
Love is in the Air!
I absolutely loved this novel! Paper Hearts is a lighthearted story with the perfect sprinkling of love and romance. You're sure to get swept away. An enjoyable cast of characters will captivate you. Their quest for love and the art of matchmaking takes place in one of the most romantic addresses, Loves Park, Colorado, where its community has only one thing on it's mind.
Love.
However, whether a sprinkling or a hefty dash, Abigail Pressman wants nothing to do with love and romance. The expansion of her quaint little bookstore is the only thing in her sights right now. Who needs love anyways? Surely not Abigail.
With continuous matchmaking efforts pushed upon her almost daily, Abigail finally agrees to join the small, yet eccentric group of ladies who romantically refer to themselves as the Valentine Volunteers. In the midst of it all, Abigail is suddenly faced with her new landlord, Jacob Willoughby, the new doctor in town, who just bought the building she herself was hoping to buy. At first, her faith in love reignites and then quickly fades as she realizes eviction is inevitable.
The matchmakers, after finding this out, have a renewed enthusiasm for Abigail. She reluctantly plays along and gets entangled with more thoughts of emotion for this man than she really wants to believe. The laws of love and the Valentine Volunteers work overtime on giving Abigail a chance of romance, thus leaving the reader happy in the end.

Courtney Walsh, a Carol Award Finalist, lived in Loveland, Colorado which was the inspiration for her books. Her sequel to this romantically lighthearted novel is Change of Heart.
---
THE THIN MAN Series (DVD)
Reviewer: Bob Rhodes
The Tecumseh District Library is now pleased to offer our patrons all six films of the Thin Man series starring William Powell and Myrna Loy as playful husband and wife sleuths Nick and Nora Charles. Beginning with 1934's The Thin Man, Powell's Nick Charles is a semi-retired detective famous for his crime solving abilities and choice of oddball friends that his wife Nora refers to as "the nicest people" even though most of them are ex-cons from Nick's previous cases. Myrna Loy's Nora is the beautiful and wealthy wife that assists her husband with both crime-solving and excessive consumption of bottled spirits that doesn't seem to hinder their ability to get the job done. The most outstanding thing about The Thin Man is the relationship between Nick and Nora which almost overshadows the film's storyline because of the way they bounce wit and humor off each other even in the face of danger. The oddball characters that play throughout the film become almost comical with their speedy dialog and 1930's New York gangster lingo – "you can't pin that one on me"! If any of this sounds intriguing, I would strongly suggest giving The Thin Man and its five sequels a go. The nights are still cold and dark so what could be better than a classic detective story topped with romance and humor. Enjoy!
The Thin Man (1934)
After the Thin Man (1936)
Another Thin Man (1939)
Shadow of the Thin Man (1941)
The Thin Man Goes Home (1945)
Song of the Thin Man (1947)
---
LOUISIANA'S WAY HOME
by Kate DiCamillo, a Newbery Medal winning author
Call Number: J FIC DIC
Reviewer: Mary Beth Reasoner, Children's Librarian

I have loved books written by Kate DiCamillo ever since I read her first children's novel,
Because of Winn Dixie.
My latest love is Louisiana's Way Home. The out-of-the-ordinary plot moves right along and is filled with plot twists. What IS going to happen next? I am captivated by all the characters; they each have their own unique way of looking at life. Some of the characters are down to earth, some are nutty, some are bitter, some are kind, some are mysterious - their personalities really run the gamut! This book would be a great story to read aloud at bedtime or in a classroom; so many opportunities for expressive narration and dialogue!
I must make a point to order the companion novels, Raymie Nightingale and Beverly, Right Here.
Summary
Here is the story of a young girl who is unexpectantly transported to Georgia by her eccentric granny and what happens to them when they end up in the town of Richford and interact with its residents.
"When Louisiana Elefante's granny wakes her up in the middle of the night to tell her that the day of reckoning has arrived and they have to leave home immediately, Louisiana isn't overly worried. After all, Granny has many middle-of-the-night ideas. But this time, things are different. This time, Granny intends for them never to return. Separated from her best friends, Raymie and Beverly, Louisiana struggles to oppose the winds of fate (and Granny) and find a way home. But as Louisiana's life becomes entwined with the lives of the people of a small Georgia town — including a surly motel owner, a walrus-like minister, and a mysterious boy with a crow on his shoulder — she starts to worry that she is destined only for goodbyes."
Let's Get Acquainted With the Author!
Kate DiCamillo's writing journey has been a truly remarkable one. She grew up in Florida and moved to Minnesota in her twenties, when homesickness and a bitter winter led her to write Because of Winn-Dixie -- her first published novel, which became a runaway bestseller and snapped up a Newbery Honor. Since then, the best-selling author has explored settings as varied as a medieval castle and a magician's theater while continuing to enjoy great success, winning two Newbery Medals and being named National Ambassador for Young People's Literature.

Kate DiCamillo's books' themes of hope and belief amid impossible circumstances and their messages of shared humanity and connectedness have resonated with readers of all ages around the world. In her instant #1 New York Times bestseller The Miraculous Journey of Edward Tulane, a haughty china rabbit undergoes a profound transformation after finding himself face down on the ocean floor -- lost and waiting to be found. The Tale of Despereaux, is a Newbery Medal-winning novel that stars a tiny mouse with exceptionally large ears who is driven by love to become an unlikely hero. The Magician's Elephant, an acclaimed and exquisitely paced fable, dares to ask the question What if? And Kate DiCamillo's second Newbery Medal winner, Flora & Ulysses, was released to great acclaim.

Kate DiCamillo now lives in Minneapolis, where she faithfully writes two pages a day, five days a week.
---
THE KISSING HAND
Author: Audrey Penn
Illustrator: Ruth E. Harper and Nancy M. Leak
Call #: Easy Pen
Reviewer: Rita Miller

The Kissing Hand holds the Ed Press Winner Seal for Excellence in Educational Publishing. Once you start this delightful story, you'll soon realize why.
Children and parents alike are faced sooner or later with separation from each other. Going to school for the first time can bring uncertainty and often time sadness. Through this heartwarming story, Mrs. Raccoon reassures her son, Chester, that going to school can be fun. She instills confidence in him while acknowledging his uncertainty with a loving solution. The illustrations are charming and show real feelings and expressions to impact the full meaning of the author's message.
I would encourage this delightful story to be included in any child's collection of bedtime favorites.
---
ALL YOU NEED FOR A SNOWMAN
Author: Alice Schertle
Illustrator: Barbara Lavallee
Call #: Easy Sch
Reviewer: Rita Miller
Yes! It's that time of year! The anticipation for it to snow is all around us. It only takes one snowflake to fall to excite the fun and imagination of yesterday, today and snowfalls yet to come. The joy of being outside and building a snowman is a tradition shared by young and old alike. In, "All You Need For a Snowman," the children are excited for that first flake of snow. There is one, then two, and then there are millions. With snowflakes falling all around, the children pack the snow into the biggest snowball they can. Next, a middle-sized one and then a smaller one. Working together, they build the biggest snowman ever. As the snow continues to fall, they build a friend for their snowman and dress them, each being unique. This delightful story is a nice reminder that the joy of pretend and imagination couldn't be any more pure than the first snowfall we look forward to each year. I enjoyed the colorful and clean watercolors used for the illustrations. They are well suited for this story. Share this fun wintertime story with your bedtime audience.
---
The Poet's Dog
by Patricia MacLachlan, a Newbery Medal winning author
Call Number: J FIC MAC
Reviewer: Mary Beth Reasoner, Children's Librarian
This gentle chapter book really had an impact on me and lingered in my memory for quite a while. Part of the reason is that the story is short enough to be read in one sitting, so the plot, the characters, the dialogue, and the setting stayed with me as a whole experience without interruption.
Here's the summary of the poignant story about the relationship between two children, a poet, and a dog, and how they help one another survive loss and recapture love.
Teddy is a gifted dog. Raised in a cabin by a poet named Sylvan, he grew up listening to sonnets read aloud and the comforting clicking of a keyboard. Although Teddy understands words, Sylvan always told him there are only two kinds of people in the world who can hear Teddy speak: poets and children.
Then one day Teddy learns that Sylvan was right. When Teddy finds Nickel and Flora trapped in a snowstorm, he tells them that he will bring them home--and they understand him. The children are afraid of the howling wind, but not of Teddy's words. They follow him to a cabin in the woods, where the dog used to live with Sylvan . . . only now his owner is gone.
As they hole up in the cabin for shelter, Teddy is flooded with memories of Sylvan. What will Teddy do when his new friends go home? Can they help one another find what they have lost?
---
The Infamous Ratsos

by Kara LaReau
A Theodore Seuss Geisel Honor Book
Call Number: J FIC LAR
Reviewer: Mary Beth Reasoner, Children's Librarian

Although the title and cover graphic may not be the most inviting,
this early reader chapter book is great! I loved it! It is so funny!
(I cannot wait to read the sequel - The Infamous Ratsos are not afraid!

Here's the summary:
Louie and Ralphie Ratso's dad, Big Lou, always says that there are two kinds of people:
those who are tough and those who are soft. Louie and Ralphie are tough, tough, tough, just like Big Lou,
and they're going to prove it. But every time they try to show just how tough they are,
the Ratso brothers end up accidentally doing good deeds instead.
What'll Big Lou do when he finds out they've been acting like softies all over the Big City?
Perfect for emerging and reluctant readers, this clever and surprisingly warmhearted chapter book
shows that being tough all the time can be really tough.
---
Children's DVDs
CHILDREN'S DVDs
Mary Beth Reasoner
Children's Librarian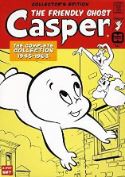 The Children's DVD Collection contains
stories, documentaries, and cartoons
of current interest as well as favorites from the past!

SAVING FIONA
This is the amazing true story of Fiona, the baby hippo born prematurely at the Cincinnati Zoo, the team that nursed her back to health, and the community who loves her.

CASPER THE FRIENDLY GHOST
Follow Casper's misadventures as he scares most adults he encounters, but delights babies and animals;
includes all 81 short films and episodes of "The New Casper Cartoon Show" made between 1945 -1963.

SCAREDY SQUIRREL
Scaredy Squirrel never leaves his nut tree. It's way too dangerous out there! But one day his worst nightmare comes true and he finds himself out of his tree and discovers something really surprising.
(I love Scaredy Squirrel and how he ends up dealing with his phobias! Very funny!)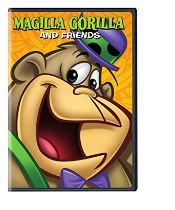 PINKALICIOUS & PETERRIFIC: PINKAMAGINE IT!
Follow Pinkalicious and her brother Peter on their adventures in the town of Pinkville!
This animated series, based on the beloved books by Victoria Kann,
encourages children to engage in self-expression
and to explore the arts, including music, dance, and visual arts.

MAGILLA GORILLA AND FRIENDS
Direct from Mr. Peeble's Pet Shop habitat, Magilla Gorilla swings into action in this hilarious collection. Showing that primates and humans share similar situations, Magilla becomes an Army draftee,
a football player, a movie star and more. It's chock full of silly predicam
---
Leo Lionni's Friends
BOARD BOOK series: Leo Lionni's Friends
Reviewer: Mrs. Reasoner, Children's Librarian

Leo Lionni is a legendary children's author and illustrator.
I am delighted with this new series presented in the Board Book format (with sturdy pages)
for our younger patrons! The illustrations are full of colorful details.
A LITTLE BOOK ABOUT SPRING
Spring is a time of budding trees, chirping birds, and croaking frogs.
Discover the wonders of spring!
A LITTLE BOOK ABOUT COLORS
Each doublespread reveals the color name in its color along with the traditional Lionni mice illustrating the color.
(GREEN: A crisp, crunchy pickle. PINK: Bubble gum that pops on your nose)
A LITTLE BOOK ABOUT ABCs
The traditional Lionni mice Introduce each letter of the alphabet with delightful illustrations.
---
BOARD BOOK series: Little People, BIG DREAMS
by Isabel Sanchez Vegara
Reviewer: Mrs. Reasoner, Children's Librarian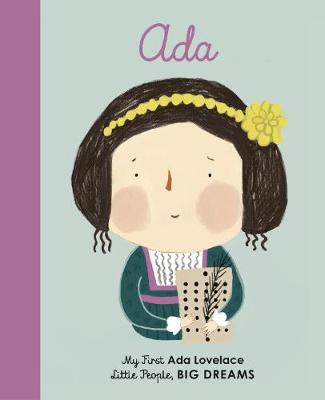 Told in simple sentences,
this series is perfect to read out loud to little dreamers.
ADA LOVELACE
Follow Ada from her childhood in England and her studies in mathematics
to her development of the first computer programming language.

AUDREY HEPBURN
Presents information about Audrey Hepburn, from her youth in Nazi-occupied Europe, through her rise to stardom in some of the era's most popular films,
to her dedication to UNICEF.

ELLA FITZGERALD
Ella Fitzgerald grew up near Harlem, in New York, where she was surrounded by music and dance. After winning first prize in a talent competition at the Apollo Theater,
she went on to tour the world with her pioneering voice.
Follow her rise to stardom as one of the top jazz singers of all time.

FRIDA KAHLO
When Frida was a teenager, a terrible road accident changed her life forever. Unable to walk, she began painting from her bed. Her self-portraits, which show her pain and grief,
but also her passion for life and instinct for survival,
have made her one of the most famous artists of the twentieth century.

Other longer titles in this series can be found
in the Juvenile Non-fiction 921 Biography section:
Agatha Christie, Amelia Earhart, Marie Curie, and Coco Chanel
---