The Four Agreements: A Practical Guide to Personal Freedom
Author: Don Miguel Ruiz
Call #: CD 299.792 RUI
Reviewer: Rita Miller

The exciting clues that spring is in bloom are welcomed familiar signs. The most welcomed are the many cheerful song bird sightings, warmer weather, beautiful rays of sunshine, the absence of snow and the ritual of spring cleaning our homes. The ritual of clearing out the old and refreshing our lives for a new start has been one we've practiced for years. I enjoy this ritual we have all become fond of.
While spring cleaning, I found amongst my bookshelf, this wonderful read which has transformed my ideas and rituals of spring cleaning to a new level. The Four Agreements: A Practical Guide to Personal Freedom written by Don Miguel Ruiz will guide you thru a detailed journey giving you ways to release your life of negative belief pitfalls and to limit or diminish your exposure to unhealthy individuals and situations.
Don Miguel Ruiz, a master of the Toltec, starts out with identifying the Four Agreements. A short list bible, if you will.
The First Agreement: Be Impeccable with your Word
The Second Agreement: Don't Take Anything Personally
The Third Agreement: Don't Make Assumptions
The Fourth Agreement: Always do your Best
He begins to identify a belief system we as human beings are taught the very moment we are introduced into this world. A belief system none of us were allowed to choose for our own. The "Domestication of Humans" is what he refers to. It is a complicated system which teaches us how to live and dream as society wants us to. He explains that we are in a constant state of dreams. Influenced by parents, schools, churches and government they all play a role in this negative system. We fail to realize that there is an unspoken acceptance of these beliefs which are passed down from generation to generation making change almost impossible. Without changes or challenges to the belief system, the cycle continues.
In a daily situation, we, as humans, are faced with the power of black magic. Commonly known as gossip, he explains, this is the worst form. Social media is a constant platform many fall victim to and it unknowingly feeds into the harshness of black magic. It takes only one negative word said to another to set and re-active the undesired behavior.
Through small steps of practicing The Four Agreements, we can start to learn a new way to be and live. It takes daily practice to change old habits. By staying consistent, you will start to see changes taking you towards your true desire and love of life.
Place a copy of the Four Agreements in a place you will see it daily.
I would highly recommend this insightful book. It is full of excellent information that can be utilized by everyone. Take your time reading through each agreement and practice.
Don Miguel Ruiz is author and spiritual teacher of The Toltec Wisdom Series which includes The Four Agreements, The Four Agreements Companion Book, Master of Love, Voice of Knowledge, The Fifth Agreement, Circle of Fire and the Five Levels of Attachment.
---
Lost & Found Sound and Beyond
Call #: CD 791.44 LOS
Reviewer: Oscar Calinescu
March 17, 2021
Fans of podcasts, or radio shows like This American Life, ought to check out our NPR audiobooks, including this one.
Lost & found sound and beyond is the second in a collection of stories taken from NPR's "All Things Considered." It features narration from Francis Ford Coppola. All the stories featured relate to sound, the collecting of it, the recording of it, etc. in some way. Lovers of music and radio will enjoy the subject matter, which features early recording artist Sam Phillips, who started his career in Memphis in the 1950's. Or perhaps you would be entertained by "The Portrait of an Artist as an Answering Machine," which is essentially a sound collage of voicemails left for a single person (an actor living in California).
Michiganders might be interested in one particular story, about the history of CKLW, a Windsor radio station which was the dominant force on the AM airwaves in the 1960's and 1970's. CKLW was one of the most well known stations from Detroit all the way to Cleveland, before the new and clear-sounding technology of FM radio drove AM music radio into irrelevance.
I particularly liked "Voices from the Dust Bowl," which showcased recordings made by the Library of Congress in 1940 and 1941. Okies, or migrants from Oklahoma and elsewhere ended up in California looking for work. They brought with them their songs, words, and culture. It was nice to have a glimpse of their spirit and humor. More information on "Voices of the Dust Bowl: The Charles L. Todd and Robert Sonkin Migrant Worker Collection" can be found at the Library of Congress website, here - https://www.loc.gov/loc/lcib/9802/dust.html.
Once again, NPR delivers stories that capture both facts and personalities, history and drama. I have also recently reviewed another NPR audio book, NPR: THE FIRST 40 YEARS. I highly recommend both to anyone looking for fun traversals into American history and culture, or perhaps just those who need a change of pace from longer-form audiobooks.
"There is nothing more intimate than the sound of the human voice." - Lost & Found Sound and Beyond
---
The Hidden Life of Trees: what they feel, how they communicate: discoveries from a secret world
Author: Peter Wohlleben, translated from the German by Jane Billinghurst. Read by Mike Grady.
Call#: CD 582.16 WOH
Reviewer: Oscar Calinescu
March 12, 2021
Peter Wohlleben is a German conservationist, who once lived and trained as a commercial forester. He has seen and witnessed the "tree game" first hand, learned how to manipulate and farm trees for profit as a business. This book is not about that. This book is about what Wohlleben indirectly refers to as the humanity of trees, how they can sense and feel things just as animals do, and how they communicate using fungal networks underground. Wohlleben combines his own firsthand knowledge with that of other scientists to provide details about the lifecycle of trees, their ecosystems, and their hidden lives which most modern readers probably are quite ignorant of.
The discovery of tree communication, which occurs underground and involves not only the trees root systems, but systems of cooperative species of fungi and microscopic organisms which also live in the ground, happened very recently. In the 1990's, biologists in the Northwestern United States documented that electric signals, as well as nutrients, can be transferred in this "wood wide web."
I listened to this book on my hour-long commutes, and I appreciated it's companionship. It is read lovingly by Mike Grady, who has a gentle and coy way of presenting these facts about trees. You may, like me, be put off at first by his British accent. Why does nature-related media always have to be presented with British accents? It is perhaps one of those mysteries of modern marketing. But Grady performs with clarity, energy and consistency, and he sells Wohlleben's messages of conservationism and respect for nature very well. Which is for the best.
Although this book is dense with facts, names, and details, which, if you are anything like me, can tend to go in one ear and out the other, it is at its core a book that is purpose-driven, and this cannot be ignored. The purpose, of course, is to convince the reader of the value of trees, of the dangers of climate change and the unchecked devouring of resources. It is one of those books that, at least for me, has encouraged stewardship and responsibility for its human readers not out of guilt, but out of creating an increased understanding and appreciation for the forests of the world.
Wohlleben has followed up this book with two others, forming a trilogy. The Mysteries of Nature series includes The Hidden Life of Trees (2015), The Inner Life of Animals (2016), and The Secret Wisdom of Nature (2019). All three are available at the Tecumseh District Library, in both print and audiobook [note: The Inner Life of Animals (2016) audiobook can be borrowed through MeL, Michigan's premier interlibrary loan service]. All three are translated from the German.
---
IF YOU GIVE A PIG A PANCAKE
In Celebration of "March is Reading Month"
Written by Laura Numeroff
Illustrated by Felicia Bond
Call # Easy NUM
Reviewer: Rita Miller

The book "If You Give a Pig a Pancake" is a story full of adventure. An entertaining story about a pig who comes for breakfast when delighted by the aroma of delicious pancakes, develops very quickly into a very busy day for a little girl. The pig's wild imagination and short attention span take the little girl for a whirlwind day. With a day filled with baths to bubbles to tap shoes to picture taking and even building a tree house, she becomes exhausted only to find herself back in the kitchen with a request for more pancakes! The illustrations by Felicia Bond are cute and vibrant. The author uses humorous and playful expressions throughout the story. "If You Give a Pig a Pancake" is entertaining and sure to delight even the youngest of listeners. This is a story your child will want to hear again and again.
---
NPR: THE FIRST 40 YEARS
Title: NPR: the first 40 years (Audiobook)
Call #: CD 791.447 NPR
Reviewer: Oscar Calinescu

I thoroughly enjoyed this collection of the highlights in American history and culture from the 1970s-2000s. It's essentially a "greatest hits" collection, but for news radio. It intermingles serious stories with silly bits, in a very well executed balance. It's refreshing to take a break from today's new cycle, by getting to witness the coverage of events like 3-Mile Island, Watergate, & the Velvet Revolution of Czechoslovakia, as well as interviews and stories with comedians and writers spanning decades. 4/5 stars.
---
PAPER HEARTS
by Courtney Walsh

Call Number: G FIC WAL
Reviewer: Rita Miller, Library Assistant
Love is in the Air!
I absolutely loved this novel! Paper Hearts is a lighthearted story with the perfect sprinkling of love and romance. You're sure to get swept away. An enjoyable cast of characters will captivate you. Their quest for love and the art of matchmaking takes place in one of the most romantic addresses, Loves Park, Colorado, where its community has only one thing on it's mind.
Love.
However, whether a sprinkling or a hefty dash, Abigail Pressman wants nothing to do with love and romance. The expansion of her quaint little bookstore is the only thing in her sights right now. Who needs love anyways? Surely not Abigail.
With continuous matchmaking efforts pushed upon her almost daily, Abigail finally agrees to join the small, yet eccentric group of ladies who romantically refer to themselves as the Valentine Volunteers. In the midst of it all, Abigail is suddenly faced with her new landlord, Jacob Willoughby, the new doctor in town, who just bought the building she herself was hoping to buy. At first, her faith in love reignites and then quickly fades as she realizes eviction is inevitable.
The matchmakers, after finding this out, have a renewed enthusiasm for Abigail. She reluctantly plays along and gets entangled with more thoughts of emotion for this man than she really wants to believe. The laws of love and the Valentine Volunteers work overtime on giving Abigail a chance of romance, thus leaving the reader happy in the end.

Courtney Walsh, a Carol Award Finalist, lived in Loveland, Colorado which was the inspiration for her books. Her sequel to this romantically lighthearted novel is Change of Heart.
---
THE THIN MAN Series (DVD)
Reviewer: Bob Rhodes
The Tecumseh District Library is now pleased to offer our patrons all six films of the Thin Man series starring William Powell and Myrna Loy as playful husband and wife sleuths Nick and Nora Charles. Beginning with 1934's The Thin Man, Powell's Nick Charles is a semi-retired detective famous for his crime solving abilities and choice of oddball friends that his wife Nora refers to as "the nicest people" even though most of them are ex-cons from Nick's previous cases. Myrna Loy's Nora is the beautiful and wealthy wife that assists her husband with both crime-solving and excessive consumption of bottled spirits that doesn't seem to hinder their ability to get the job done. The most outstanding thing about The Thin Man is the relationship between Nick and Nora which almost overshadows the film's storyline because of the way they bounce wit and humor off each other even in the face of danger. The oddball characters that play throughout the film become almost comical with their speedy dialog and 1930's New York gangster lingo – "you can't pin that one on me"! If any of this sounds intriguing, I would strongly suggest giving The Thin Man and its five sequels a go. The nights are still cold and dark so what could be better than a classic detective story topped with romance and humor. Enjoy!
The Thin Man (1934)
After the Thin Man (1936)
Another Thin Man (1939)
Shadow of the Thin Man (1941)
The Thin Man Goes Home (1945)
Song of the Thin Man (1947)
---
LOUISIANA'S WAY HOME
by Kate DiCamillo, a Newbery Medal winning author
Call Number: J FIC DIC
Reviewer: Mary Beth Reasoner, Children's Librarian

I have loved books written by Kate DiCamillo ever since I read her first children's novel,
Because of Winn Dixie.
My latest love is Louisiana's Way Home. The out-of-the-ordinary plot moves right along and is filled with plot twists. What IS going to happen next? I am captivated by all the characters; they each have their own unique way of looking at life. Some of the characters are down to earth, some are nutty, some are bitter, some are kind, some are mysterious - their personalities really run the gamut! This book would be a great story to read aloud at bedtime or in a classroom; so many opportunities for expressive narration and dialogue!
I must make a point to order the companion novels, Raymie Nightingale and Beverly, Right Here.
Summary
Here is the story of a young girl who is unexpectantly transported to Georgia by her eccentric granny and what happens to them when they end up in the town of Richford and interact with its residents.
"When Louisiana Elefante's granny wakes her up in the middle of the night to tell her that the day of reckoning has arrived and they have to leave home immediately, Louisiana isn't overly worried. After all, Granny has many middle-of-the-night ideas. But this time, things are different. This time, Granny intends for them never to return. Separated from her best friends, Raymie and Beverly, Louisiana struggles to oppose the winds of fate (and Granny) and find a way home. But as Louisiana's life becomes entwined with the lives of the people of a small Georgia town — including a surly motel owner, a walrus-like minister, and a mysterious boy with a crow on his shoulder — she starts to worry that she is destined only for goodbyes."
Let's Get Acquainted With the Author!
Kate DiCamillo's writing journey has been a truly remarkable one. She grew up in Florida and moved to Minnesota in her twenties, when homesickness and a bitter winter led her to write Because of Winn-Dixie -- her first published novel, which became a runaway bestseller and snapped up a Newbery Honor. Since then, the best-selling author has explored settings as varied as a medieval castle and a magician's theater while continuing to enjoy great success, winning two Newbery Medals and being named National Ambassador for Young People's Literature.

Kate DiCamillo's books' themes of hope and belief amid impossible circumstances and their messages of shared humanity and connectedness have resonated with readers of all ages around the world. In her instant #1 New York Times bestseller The Miraculous Journey of Edward Tulane, a haughty china rabbit undergoes a profound transformation after finding himself face down on the ocean floor -- lost and waiting to be found. The Tale of Despereaux, is a Newbery Medal-winning novel that stars a tiny mouse with exceptionally large ears who is driven by love to become an unlikely hero. The Magician's Elephant, an acclaimed and exquisitely paced fable, dares to ask the question What if? And Kate DiCamillo's second Newbery Medal winner, Flora & Ulysses, was released to great acclaim.

Kate DiCamillo now lives in Minneapolis, where she faithfully writes two pages a day, five days a week.
---
THE KISSING HAND
Author: Audrey Penn
Illustrator: Ruth E. Harper and Nancy M. Leak
Call #: Easy Pen
Reviewer: Rita Miller

The Kissing Hand holds the Ed Press Winner Seal for Excellence in Educational Publishing. Once you start this delightful story, you'll soon realize why.
Children and parents alike are faced sooner or later with separation from each other. Going to school for the first time can bring uncertainty and often time sadness. Through this heartwarming story, Mrs. Raccoon reassures her son, Chester, that going to school can be fun. She instills confidence in him while acknowledging his uncertainty with a loving solution. The illustrations are charming and show real feelings and expressions to impact the full meaning of the author's message.
I would encourage this delightful story to be included in any child's collection of bedtime favorites.
---
ALL YOU NEED FOR A SNOWMAN
Author: Alice Schertle
Illustrator: Barbara Lavallee
Call #: Easy Sch
Reviewer: Rita Miller
Yes! It's that time of year! The anticipation for it to snow is all around us. It only takes one snowflake to fall to excite the fun and imagination of yesterday, today and snowfalls yet to come. The joy of being outside and building a snowman is a tradition shared by young and old alike. In, "All You Need For a Snowman," the children are excited for that first flake of snow. There is one, then two, and then there are millions. With snowflakes falling all around, the children pack the snow into the biggest snowball they can. Next, a middle-sized one and then a smaller one. Working together, they build the biggest snowman ever. As the snow continues to fall, they build a friend for their snowman and dress them, each being unique. This delightful story is a nice reminder that the joy of pretend and imagination couldn't be any more pure than the first snowfall we look forward to each year. I enjoyed the colorful and clean watercolors used for the illustrations. They are well suited for this story. Share this fun wintertime story with your bedtime audience.
---
The Poet's Dog
by Patricia MacLachlan, a Newbery Medal winning author
Call Number: J FIC MAC
Reviewer: Mary Beth Reasoner, Children's Librarian
This gentle chapter book really had an impact on me and lingered in my memory for quite a while. Part of the reason is that the story is short enough to be read in one sitting, so the plot, the characters, the dialogue, and the setting stayed with me as a whole experience without interruption.
Here's the summary of the poignant story about the relationship between two children, a poet, and a dog, and how they help one another survive loss and recapture love.
Teddy is a gifted dog. Raised in a cabin by a poet named Sylvan, he grew up listening to sonnets read aloud and the comforting clicking of a keyboard. Although Teddy understands words, Sylvan always told him there are only two kinds of people in the world who can hear Teddy speak: poets and children.
Then one day Teddy learns that Sylvan was right. When Teddy finds Nickel and Flora trapped in a snowstorm, he tells them that he will bring them home--and they understand him. The children are afraid of the howling wind, but not of Teddy's words. They follow him to a cabin in the woods, where the dog used to live with Sylvan . . . only now his owner is gone.
As they hole up in the cabin for shelter, Teddy is flooded with memories of Sylvan. What will Teddy do when his new friends go home? Can they help one another find what they have lost?
---
The Infamous Ratsos

by Kara LaReau
A Theodore Seuss Geisel Honor Book
Call Number: J FIC LAR
Reviewer: Mary Beth Reasoner, Children's Librarian

Although the title and cover graphic may not be the most inviting,
this early reader chapter book is great! I loved it! It is so funny!
(I cannot wait to read the sequel - The Infamous Ratsos are not afraid!

Here's the summary:
Louie and Ralphie Ratso's dad, Big Lou, always says that there are two kinds of people:
those who are tough and those who are soft. Louie and Ralphie are tough, tough, tough, just like Big Lou,
and they're going to prove it. But every time they try to show just how tough they are,
the Ratso brothers end up accidentally doing good deeds instead.
What'll Big Lou do when he finds out they've been acting like softies all over the Big City?
Perfect for emerging and reluctant readers, this clever and surprisingly warmhearted chapter book
shows that being tough all the time can be really tough.
---
Children's DVDs
CHILDREN'S DVDs
Mary Beth Reasoner
Children's Librarian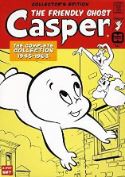 The Children's DVD Collection contains
stories, documentaries, and cartoons
of current interest as well as favorites from the past!

SAVING FIONA
This is the amazing true story of Fiona, the baby hippo born prematurely at the Cincinnati Zoo, the team that nursed her back to health, and the community who loves her.

CASPER THE FRIENDLY GHOST
Follow Casper's misadventures as he scares most adults he encounters, but delights babies and animals;
includes all 81 short films and episodes of "The New Casper Cartoon Show" made between 1945 -1963.

SCAREDY SQUIRREL
Scaredy Squirrel never leaves his nut tree. It's way too dangerous out there! But one day his worst nightmare comes true and he finds himself out of his tree and discovers something really surprising.
(I love Scaredy Squirrel and how he ends up dealing with his phobias! Very funny!)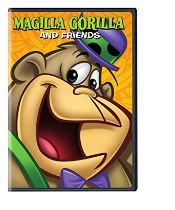 PINKALICIOUS & PETERRIFIC: PINKAMAGINE IT!
Follow Pinkalicious and her brother Peter on their adventures in the town of Pinkville!
This animated series, based on the beloved books by Victoria Kann,
encourages children to engage in self-expression
and to explore the arts, including music, dance, and visual arts.

MAGILLA GORILLA AND FRIENDS
Direct from Mr. Peeble's Pet Shop habitat, Magilla Gorilla swings into action in this hilarious collection. Showing that primates and humans share similar situations, Magilla becomes an Army draftee,
a football player, a movie star and more. It's chock full of silly predicam
---
Leo Lionni's Friends
BOARD BOOK series: Leo Lionni's Friends
Reviewer: Mrs. Reasoner, Children's Librarian

Leo Lionni is a legendary children's author and illustrator.
I am delighted with this new series presented in the Board Book format (with sturdy pages)
for our younger patrons! The illustrations are full of colorful details.
A LITTLE BOOK ABOUT SPRING
Spring is a time of budding trees, chirping birds, and croaking frogs.
Discover the wonders of spring!
A LITTLE BOOK ABOUT COLORS
Each doublespread reveals the color name in its color along with the traditional Lionni mice illustrating the color.
(GREEN: A crisp, crunchy pickle. PINK: Bubble gum that pops on your nose)
A LITTLE BOOK ABOUT ABCs
The traditional Lionni mice Introduce each letter of the alphabet with delightful illustrations.
---
BOARD BOOK series: Little People, BIG DREAMS
by Isabel Sanchez Vegara
Reviewer: Mrs. Reasoner, Children's Librarian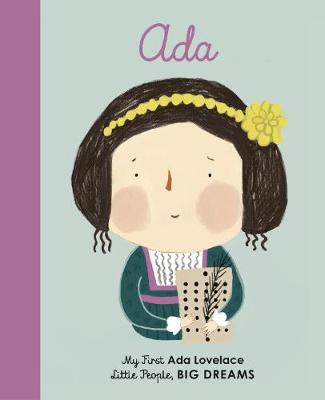 Told in simple sentences,
this series is perfect to read out loud to little dreamers.
ADA LOVELACE
Follow Ada from her childhood in England and her studies in mathematics
to her development of the first computer programming language.

AUDREY HEPBURN
Presents information about Audrey Hepburn, from her youth in Nazi-occupied Europe, through her rise to stardom in some of the era's most popular films,
to her dedication to UNICEF.

ELLA FITZGERALD
Ella Fitzgerald grew up near Harlem, in New York, where she was surrounded by music and dance. After winning first prize in a talent competition at the Apollo Theater,
she went on to tour the world with her pioneering voice.
Follow her rise to stardom as one of the top jazz singers of all time.

FRIDA KAHLO
When Frida was a teenager, a terrible road accident changed her life forever. Unable to walk, she began painting from her bed. Her self-portraits, which show her pain and grief,
but also her passion for life and instinct for survival,
have made her one of the most famous artists of the twentieth century.

Other longer titles in this series can be found
in the Juvenile Non-fiction 921 Biography section:
Agatha Christie, Amelia Earhart, Marie Curie, and Coco Chanel
---