The Lady Traveler's Guide to Scoundrels & Other Gentlemen
Author: Victoria Alexander
Narrator: Marian Hussey
Call #: CD-FIC ALE
Reviewer: Sonja Downey
Date: October 14, 2021
I love historical romances and Victoria Alexander can always be counted on to deliver a great story, full of drama, wit, and the occasional swoon.
Derek Saunders has a slight suspicion that his eldery aunt's Lady's Travel Society is hovering prestigiously on the border of illegality. When a lady traveler mysteriously disappears, Derek feels compelled to go to Paris to clear his aunt's name; even if that means accompanying India Prendergast, the most ennervating female he has ever set eyes on. After loosing a maid and a suitcase, India is fighting hard not to loose her heart also.
This is a very charming story, impeccably read by Marian Hussey who gives just the right edge to India's fuming primness and Derek's easy going laissez-faire.
---
The Comfort Book
Author: Matt Haig
Call #: 158. HAI
Reviewer: Sonja Downey
Date: October 07, 2021
Here is a title which delivers exactly what it promises: a great deal of comfort. Matt Haig collected wisdoms, musings, lists and reminders about what we really should focus on in life. Some chapters contain a story, some perhaps just a sentence. But each chapter contains so much positivity, that this book should by all rights have a perpetual glow about it.
Especially now as the days are becoming shorter and the foggy November days are approaching, this book is exactly the right read. Curled up in a comfy blanket, a cup of tea and Matt Haig's newest book.... how much more comfort can there be.
Don't miss "The Midnight Library" by Matt Haig, an exceptionally good read.
---
Planet Earth is Blue
Author: Nicole Panteleakos
Call #: J FIC PAN
Reviewer: Kate Sherwood
Date: August 16, 2021
Nova is an autistic, non-verbal girl growing up in the mid 80's. She's misunderstood at every turn, as this is a time when knowledge and understanding of Autism Spectrum Disorder is very limited. To make matters worse, she is a foster child and desperately wants to see her big sister again, but can't understand why she's not around. She holds onto the hope that her sister, Bridget, will keep the promise she made and be there with her to watch the launch of the space shuttle Challenger, a highly anticipated event for all Americans! Nova loves space travel and dreams of flying away, just her and Bridget. But recently, she's feeling more and more at ease with her new foster family, something Bridget always warned her against. Will she see Bridget again, and will this new foster family be the landing place she's been needing?
Told in part from the first person perspective of Nova, Panteleakos gives a unique perspective of a bright, but non-verbal young lady struggling to find her place in a world that rarely understands her, and which she, herself, struggles to understand. Using the countdown to the Challenger flight as a marker of time, we watch as Nova navigates her world alone for the first time since her sister has disappeared, and as hope mounts, we the readers anticipate the letdown that is to come on the day Challenger takes off. A moving novel of family, dreams, and what a little understanding can mean for a person with neuro-divergence. This is a great novel for any young person to read, whether they know someone with ASD or not!
---
DIAMOND WILLOW
Author: Helen Frost, a Lee Bennett Hopkins Poetry Award Winner
Call #: J FIC FRO
Reviewer: Kate Sherwood
Date: July 19, 2021
Told from the point of view of an adolescent loner living in the snowy center of Alaska, Diamond Willow is a story of family and friendship found in unexpected places.
When you live in a small community in the wilds of Alaska, your primary form of transportation is by dog sled. The dogs are, therefore, such an important part of daily life that they are like family. Willow does not have many friends, but her bond with the family dog team is strong. She is certain she is old enough to drive a sled to her grandparents' house alone, but when she gets a little too sure of herself, disaster strikes and the family's lead dog, Roxy, is severely injured.
Struggling with the guilt of letting her family down as well as the possibility that the creature she feels closest to may have to be euthanized, Willow is determined to make this right. The journey in doing so leads her to discover a family secret! Interspersed with the point of views of various ancestors guiding and watching her in animal form, we learn that Willow's bond with Roxy is much deeper than anyone could understand.

Told in a unique lyrical form, this story is presented on each page in the shape of a diamond. Drawing inspiration from the willow tree our protagonist is named for, each diamond contains a secret message that reveals Willows subconscious. A sweet and short read, anyone who loves dogs will surely fall for this junior fiction novel.
---
Macy McMillan and the Rainbow Goddess
Author: Shari Green, a Schneider Family Book Award Medalist
Call #: T FIC GRE
Reviewer: Kate Sherwood
Date: May 12 , 2021
Written in lyrical form, Macy McMillan and the Rainbow Goddess is the story of a girl dealing with difficult childhood changes at the cusp of her adolescence. There's a new stepfather, new stepsisters, and moving to a new house. It's a lot! Her mother expects her to help with the wedding décor, keep up with a big school project, and aide their elderly neighbor in packing books for her own impending move. On top of all of this, Macy is deaf, and despite the new people in her life, she's feeling more isolated than ever before.
Macy doesn't expect things to get better, but while helping her neighbor pack, she discovers that friendship and connection can be found in the most unexpected of places, especially when good books are involved.
Especially, especially over cookies.
I was a little unsure of the lyrical format at first (the story reads much like a very long poem), but I found myself so drawn to the relationships, I began not to notice, and I'm very fond of the seemingly magical neighbor, Iris. The story oscillates between sweet and bittersweet, a true testament of any coming-of-age story, all while demonstrating a viewpoint not often seen in kidlit: that of a member of the deaf community. This book reminded me of a more kid appropriate version of Fried Green Tomatoes, with the protagonist befriending an elder who helps them to grow through the stories they share. It's worth noting that the book reads very quickly because of the formatting. Overall, I would recommend this sweet, albeit short, story.
---
IF YOU GIVE A PIG A PANCAKE
In Celebration of "March is Reading Month"
Written by Laura Numeroff
Illustrated by Felicia Bond
Call # Easy NUM
Reviewer: Rita Miller

The book "If You Give a Pig a Pancake" is a story full of adventure. An entertaining story about a pig who comes for breakfast when delighted by the aroma of delicious pancakes, develops very quickly into a very busy day for a little girl. The pig's wild imagination and short attention span take the little girl for a whirlwind day. With a day filled with baths to bubbles to tap shoes to picture taking and even building a tree house, she becomes exhausted only to find herself back in the kitchen with a request for more pancakes! The illustrations by Felicia Bond are cute and vibrant. The author uses humorous and playful expressions throughout the story. "If You Give a Pig a Pancake" is entertaining and sure to delight even the youngest of listeners. This is a story your child will want to hear again and again.
---
LOUISIANA'S WAY HOME
by Kate DiCamillo, a Newbery Medal winning author
Call Number: J FIC DIC
Reviewer: Mary Beth Reasoner, Children's Librarian

I have loved books written by Kate DiCamillo ever since I read her first children's novel,
Because of Winn Dixie.
My latest love is Louisiana's Way Home. The out-of-the-ordinary plot moves right along and is filled with plot twists. What IS going to happen next? I am captivated by all the characters; they each have their own unique way of looking at life. Some of the characters are down to earth, some are nutty, some are bitter, some are kind, some are mysterious - their personalities really run the gamut! This book would be a great story to read aloud at bedtime or in a classroom; so many opportunities for expressive narration and dialogue!
I must make a point to order the companion novels, Raymie Nightingale and Beverly, Right Here.
Summary
Here is the story of a young girl who is unexpectantly transported to Georgia by her eccentric granny and what happens to them when they end up in the town of Richford and interact with its residents.
"When Louisiana Elefante's granny wakes her up in the middle of the night to tell her that the day of reckoning has arrived and they have to leave home immediately, Louisiana isn't overly worried. After all, Granny has many middle-of-the-night ideas. But this time, things are different. This time, Granny intends for them never to return. Separated from her best friends, Raymie and Beverly, Louisiana struggles to oppose the winds of fate (and Granny) and find a way home. But as Louisiana's life becomes entwined with the lives of the people of a small Georgia town — including a surly motel owner, a walrus-like minister, and a mysterious boy with a crow on his shoulder — she starts to worry that she is destined only for goodbyes."
Let's Get Acquainted With the Author!
Kate DiCamillo's writing journey has been a truly remarkable one. She grew up in Florida and moved to Minnesota in her twenties, when homesickness and a bitter winter led her to write Because of Winn-Dixie -- her first published novel, which became a runaway bestseller and snapped up a Newbery Honor. Since then, the best-selling author has explored settings as varied as a medieval castle and a magician's theater while continuing to enjoy great success, winning two Newbery Medals and being named National Ambassador for Young People's Literature.

Kate DiCamillo's books' themes of hope and belief amid impossible circumstances and their messages of shared humanity and connectedness have resonated with readers of all ages around the world. In her instant #1 New York Times bestseller The Miraculous Journey of Edward Tulane, a haughty china rabbit undergoes a profound transformation after finding himself face down on the ocean floor -- lost and waiting to be found. The Tale of Despereaux, is a Newbery Medal-winning novel that stars a tiny mouse with exceptionally large ears who is driven by love to become an unlikely hero. The Magician's Elephant, an acclaimed and exquisitely paced fable, dares to ask the question What if? And Kate DiCamillo's second Newbery Medal winner, Flora & Ulysses, was released to great acclaim.

Kate DiCamillo now lives in Minneapolis, where she faithfully writes two pages a day, five days a week.
---
THE KISSING HAND
Author: Audrey Penn
Illustrator: Ruth E. Harper and Nancy M. Leak
Call #: Easy Pen
Reviewer: Rita Miller

The Kissing Hand holds the Ed Press Winner Seal for Excellence in Educational Publishing. Once you start this delightful story, you'll soon realize why.
Children and parents alike are faced sooner or later with separation from each other. Going to school for the first time can bring uncertainty and often time sadness. Through this heartwarming story, Mrs. Raccoon reassures her son, Chester, that going to school can be fun. She instills confidence in him while acknowledging his uncertainty with a loving solution. The illustrations are charming and show real feelings and expressions to impact the full meaning of the author's message.
I would encourage this delightful story to be included in any child's collection of bedtime favorites.
---
ALL YOU NEED FOR A SNOWMAN
Author: Alice Schertle
Illustrator: Barbara Lavallee
Call #: Easy Sch
Reviewer: Rita Miller
Yes! It's that time of year! The anticipation for it to snow is all around us. It only takes one snowflake to fall to excite the fun and imagination of yesterday, today and snowfalls yet to come. The joy of being outside and building a snowman is a tradition shared by young and old alike. In, "All You Need For a Snowman," the children are excited for that first flake of snow. There is one, then two, and then there are millions. With snowflakes falling all around, the children pack the snow into the biggest snowball they can. Next, a middle-sized one and then a smaller one. Working together, they build the biggest snowman ever. As the snow continues to fall, they build a friend for their snowman and dress them, each being unique. This delightful story is a nice reminder that the joy of pretend and imagination couldn't be any more pure than the first snowfall we look forward to each year. I enjoyed the colorful and clean watercolors used for the illustrations. They are well suited for this story. Share this fun wintertime story with your bedtime audience.
---
The Poet's Dog
by Patricia MacLachlan, a Newbery Medal winning author
Call Number: J FIC MAC
Reviewer: Mary Beth Reasoner, Children's Librarian
This gentle chapter book really had an impact on me and lingered in my memory for quite a while. Part of the reason is that the story is short enough to be read in one sitting, so the plot, the characters, the dialogue, and the setting stayed with me as a whole experience without interruption.
Here's the summary of the poignant story about the relationship between two children, a poet, and a dog, and how they help one another survive loss and recapture love.
Teddy is a gifted dog. Raised in a cabin by a poet named Sylvan, he grew up listening to sonnets read aloud and the comforting clicking of a keyboard. Although Teddy understands words, Sylvan always told him there are only two kinds of people in the world who can hear Teddy speak: poets and children.
Then one day Teddy learns that Sylvan was right. When Teddy finds Nickel and Flora trapped in a snowstorm, he tells them that he will bring them home--and they understand him. The children are afraid of the howling wind, but not of Teddy's words. They follow him to a cabin in the woods, where the dog used to live with Sylvan . . . only now his owner is gone.
As they hole up in the cabin for shelter, Teddy is flooded with memories of Sylvan. What will Teddy do when his new friends go home? Can they help one another find what they have lost?
---
The Infamous Ratsos

by Kara LaReau
A Theodore Seuss Geisel Honor Book
Call Number: J FIC LAR
Reviewer: Mary Beth Reasoner, Children's Librarian

Although the title and cover graphic may not be the most inviting,
this early reader chapter book is great! I loved it! It is so funny!
(I cannot wait to read the sequel - The Infamous Ratsos are not afraid!

Here's the summary:
Louie and Ralphie Ratso's dad, Big Lou, always says that there are two kinds of people:
those who are tough and those who are soft. Louie and Ralphie are tough, tough, tough, just like Big Lou,
and they're going to prove it. But every time they try to show just how tough they are,
the Ratso brothers end up accidentally doing good deeds instead.
What'll Big Lou do when he finds out they've been acting like softies all over the Big City?
Perfect for emerging and reluctant readers, this clever and surprisingly warmhearted chapter book
shows that being tough all the time can be really tough.
---
Children's DVDs
CHILDREN'S DVDs
Mary Beth Reasoner
Children's Librarian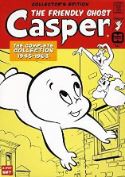 The Children's DVD Collection contains
stories, documentaries, and cartoons
of current interest as well as favorites from the past!

SAVING FIONA
This is the amazing true story of Fiona, the baby hippo born prematurely at the Cincinnati Zoo, the team that nursed her back to health, and the community who loves her.

CASPER THE FRIENDLY GHOST
Follow Casper's misadventures as he scares most adults he encounters, but delights babies and animals;
includes all 81 short films and episodes of "The New Casper Cartoon Show" made between 1945 -1963.

SCAREDY SQUIRREL
Scaredy Squirrel never leaves his nut tree. It's way too dangerous out there! But one day his worst nightmare comes true and he finds himself out of his tree and discovers something really surprising.
(I love Scaredy Squirrel and how he ends up dealing with his phobias! Very funny!)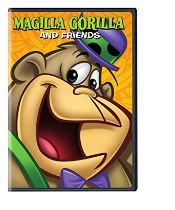 PINKALICIOUS & PETERRIFIC: PINKAMAGINE IT!
Follow Pinkalicious and her brother Peter on their adventures in the town of Pinkville!
This animated series, based on the beloved books by Victoria Kann,
encourages children to engage in self-expression
and to explore the arts, including music, dance, and visual arts.

MAGILLA GORILLA AND FRIENDS
Direct from Mr. Peeble's Pet Shop habitat, Magilla Gorilla swings into action in this hilarious collection. Showing that primates and humans share similar situations, Magilla becomes an Army draftee,
a football player, a movie star and more. It's chock full of silly predicam
---
Leo Lionni's Friends
BOARD BOOK series: Leo Lionni's Friends
Reviewer: Mrs. Reasoner, Children's Librarian

Leo Lionni is a legendary children's author and illustrator.
I am delighted with this new series presented in the Board Book format (with sturdy pages)
for our younger patrons! The illustrations are full of colorful details.
A LITTLE BOOK ABOUT SPRING
Spring is a time of budding trees, chirping birds, and croaking frogs.
Discover the wonders of spring!
A LITTLE BOOK ABOUT COLORS
Each doublespread reveals the color name in its color along with the traditional Lionni mice illustrating the color.
(GREEN: A crisp, crunchy pickle. PINK: Bubble gum that pops on your nose)
A LITTLE BOOK ABOUT ABCs
The traditional Lionni mice Introduce each letter of the alphabet with delightful illustrations.
---
BOARD BOOK series: Little People, BIG DREAMS
by Isabel Sanchez Vegara
Reviewer: Mrs. Reasoner, Children's Librarian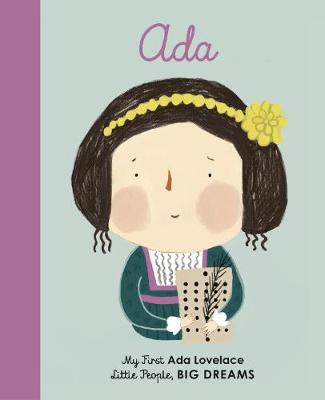 Told in simple sentences,
this series is perfect to read out loud to little dreamers.
ADA LOVELACE
Follow Ada from her childhood in England and her studies in mathematics
to her development of the first computer programming language.

AUDREY HEPBURN
Presents information about Audrey Hepburn, from her youth in Nazi-occupied Europe, through her rise to stardom in some of the era's most popular films,
to her dedication to UNICEF.

ELLA FITZGERALD
Ella Fitzgerald grew up near Harlem, in New York, where she was surrounded by music and dance. After winning first prize in a talent competition at the Apollo Theater,
she went on to tour the world with her pioneering voice.
Follow her rise to stardom as one of the top jazz singers of all time.

FRIDA KAHLO
When Frida was a teenager, a terrible road accident changed her life forever. Unable to walk, she began painting from her bed. Her self-portraits, which show her pain and grief,
but also her passion for life and instinct for survival,
have made her one of the most famous artists of the twentieth century.

Other longer titles in this series can be found
in the Juvenile Non-fiction 921 Biography section:
Agatha Christie, Amelia Earhart, Marie Curie, and Coco Chanel
---