A Pajama Story Time
for 3-year-olds through 2nd graders
dressed in the PJs, nightgowns, robes and slippers
and their Caregivers
Tuesday night, July 17th
6:45 p.m. to 7:30 p.m.
REGISTRATION REQUIRED!
Followed by an
Overnight for their
Stuffed Animals and Dolls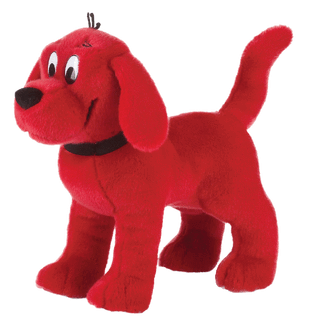 ---
Babies, toddlers, preschoolers and kindergartners
who enjoy listening to stories read to them

Readers
First graders through fourth graders
who enjoy reading


How do we get started?
Beginning Monday, June 11th,
official blank Summer Reading booklists will be available at the front Circulation Desk.
As children listen to or read
ten TDL LIBRARY books,
they list each title on this designated booklist.


How do we finish?
Everyone who brings in their completed official booklist by Saturday, July 28th,
will receive the following:
a certificate of achievement
a bookmark
a "Daily Beat" newspaper
a Colorful Echo Microphone
a Tambourine
a Moustache Lip Whistle
a neon Groan Tube
plus a plastic book bag!


Bonus
Children who listen to or read
20 TDL LIBRARY books by July 28th
will receive the following:
a colorful Glitter Recorder
and
one choice from seven rock band inflatables:
Banjo
Drums
Microphone
Piano Keyboard
Rock 'n' Roll Guitars - Style 1
Rock 'n' Roll Guitars - Style 2
Saxophone
plus a bookmark!
---
The Library of Michigan is pleased to announce the inaugural
"Ready to Read Michigan" book selection I Got the Rhythm
written by Connie Schofield-Morrison
and illustrated by Frank Morrison.

A mother and daughter walk to the park,
with joyous music guiding the action of their walk as everyone
from the butterflies to the vendors join in.

Using onomatopoeia for effect, the rich vibrancy of the music around us is captured in this rhyming book that encourages children to encourage their own self-expression and be physically active too.
MEET THE AUTHOR: Connie Schofield-Morrison

Connie Schofield-Morrison

spent most of her childhood
reading and writing poetry, songs, and fairy tales.
At the age of 19, Connie married her high school sweetheart Frank D. Morrison, a professional dancer.
In 1999 Frank & Connie started their online art gallery, Morrison Graphics, which opened as a physical gallery in 2005 in the Old Fourth Ward of Atlanta, GA.
Frank painted and illustrated, while Connie continued to take care of the business, their home, and their children, while writing children's books in her spare time.
Her debut Bloomsbury Press title, I Got the Rhythm, is her first collaboration with husband and illustrator, Frank Morrison. The book is a rhythmic, soulful affirmation that a dream can become a reality,
a belief that Connie has seen play out in her own life.
See more biographical information at this website.
~~~~~~~~~~~~~~~~~~~~~~~~~~~~~~~~~~~~~~~~~~~~~~~~~~
MEET THE ILLUSTRATOR: Frank Morrison
Growing up in New Jersey, Frank Morrison began developing his own style through 'R.I.P' art scenes that brought him considerable street recognition and local acclaim. But it wasn't until he visited the Louvre Museum in Paris with his dancing group, that he realized painting was his true creative path.

His talent and hard work paid off with over 20 illustrated children's books, including the Coretta Scott King/John Steptoe Award winner, Jazzy Miz Mozetta and the Coretta Scott King Illustrator Honor book, Little Melba and her Big Trombone.
For more examples of his illustrations,
visit this website.



~~~~~~~~~~~~~~~~~~~~~~~~~~~~~~~~~~~~~~~~~~~~~~~~~~~~~~~~~~~~~~~~~~~~~~~~~~~~~~~~~~~~~
The Story of "READY TO READ MICHIGAN"
The Library of Michigan's Ready to Read Michigan program encourages reading aloud regularly to children during the early stages of life (birth up to age 5), as it ensures the development of early literacy skills and instills a love of reading. The program is designed for public librarians to model early literacy skill development directly to families and engage in outreach to early childhood centers, classrooms and daycares throughout their community.
Support
This program is made possible by grant funds
from the U.S. Institute of Museum and Library Services (IMLS) administered by the State of Michigan through the Library of Michigan.
Additional support provided by Bloomsbury Publishing, Consumers Energy
and the Library of Michigan Foundation.

More information about "Ready to Read Michigan!" including materials for parents, teachers and caregivers is available at this link:
2018 Ready to Read Michigan Programming and Resource Guide.
---