Message from the Director:
The Tecumseh District Library will be closed until April 13th due to recommendations by the Michigan Library Association that all public libraries in Michigan close until that time in an effort to slow the spread of COVID-19.
We have a wide variety of electronic resources that can be enjoyed from home. You can find the links on our website:
www.tecumsehlibrary.org
Thank you for your understanding during this challenging time.
Susan Bach
---
Tan or Not to Tan
Facebook Live Event from the library's Facebook
Thursday evening, June 4, 2020
7 p.m.

---
THIS EVENT HAS BEEN CANCELLED!

Smiling Jim's Seasonings: Adding Spice to Your Life
Facebook Live Event from the library's Facebook
Tuesday, June 9, 2020
7 p.m. to 8 p.m.
Learn the secrets behind Smiling Jim's Seasonings with local entrepreneurs James and Deborah Bliss. Discover the various peppers, herbs and spices used in the special blends. Find out about the different blends, such as Beef, BBQ Rub, BBQ Sauce Seasonings and Jim's Hot Pepper Blend. Don't miss out on the free samples!
---
THIS EVENT HAS BEEN CANCELLED!
Macon Plant Swap: Bring a Plant; Take a Plant
Saturday, June 20, 2020 (Please Note Rescheduled Date)
9 a.m. to 11:30 a.m.

Macon United Methodist Church
11964 Macon Hwy.
Clinton, MI 49236

Join the Macon Garden Club for its 15th annual Plant Swap. All gardeners are welcome to bring their extra ornamental grasses, ground covers, shrubs, trees, perennials, houseplants, herbs, etc. Please label the plant with the name and also indicate the plant's invasiveness. If you want to come and pick up some plants without having any; we will share and you can make a donation. We hope you will come and enjoy the Swap; rain or shine.
---
Tecumseh Lore & Legends: A Kayaking Adventure
Tuesday, July 7, 2020
6:30 p.m. to 8:30 p.m.
Registration Required

Tecumseh Paddling Company
703 E. Chicago Blvd.
Tecumseh, MI 49286
Ever wonder why we call it the Indian Crossing Trails? Discover the legends and lore of this spectacular park as guide Mickey Alvarado leads you on a 4-mile kayaking adventure down the River Raisin.

This is a strenuous, rigorous and wet activity. Participants will have to port their kayaks across a parking lot and up a steep hill. They will have to paddle through twists and turns as they maneuver their kayaks through the River Raisin, duck underneath trees and possibly slide over them as well.

The kayaking tour begins at Tecumseh Paddling Company, 703 E. Chicago Blvd. Participants will have the opportunity to rent kayaks from the livery.

Rain date is Monday, July 13th from 6:30 p.m. to 8:30 p.m.

Click here to register.
---

Senior Living 101: Help at Home
Facebook Live Event from the library's Facebook
Wednesday afternoon, July 8, 2020
1 p.m. to 2 p.m.
Learn about in-home care that makes a difference in the lives of seniors and other adults with Butch Irwin, owner of the Comfort Keepers in Brooklyn (MI). Find out about the caring and loving services that Comfort Keepers provide, such as light housekeeping, meal preparation, personal care, errands and companionship.
---
THIS EVENT HAS BEEN CANCELLED!


Succulent Planter Workshop
Tuesday, July 14, 2020
7 p.m. to 8 p.m.
Registration Required

Prielipp Farms and Greenhouse
4567 Downing Hwy.
Britton, MI 49229
Succulents showcase a wide variety of colors and textures that we absolutely love! Join us for a succulent workshop filled with easy to grow and maintain plants. During this class, Melissa Renner of Prielipp Farms and Greenhouse will guide you in creating your colorful, succulent garden in a planter.

Please bring gloves to protect your hands.

The $10 NONREFUNDABLE materials fee is due at the time of registration. Until you pay, you are NOT officially registered for the class. Registration beings soon.

---


The ABC's of Medicare Enrollment:
We Speak Fluent Medicare!
Facebook Live Event from the library's Facebook
Thursday evening, July 16, 2020
7 p.m. to 9 p.m.
Are you turning 65 years of age or nearing retirement? Do you have questions about enrolling in Medicare? Our presenter, Jonathan Shores, is a clinical pharmacist, the director of a charity for Monroe County and area seniors, and an educator who will explain the rights and benefits of those newly enrolled in the federal Medicare program… in clear and easily understood language.
Shores is an independent educator not connected with the federal government, with CMS, or with the Medicare program. This FREE non-commercial program is designed solely for educational purpose.

Sponsored with ACS Clinical Pharmacy & Sociably Secure-NGO.
---
THIS EVENT HAS BEEN CANCELLED!


The Amish: Inside & Out
Wednesday, July 22, 2020
7 p.m. to 8 p.m.
Brenda Nixon, author of Beyond Buggies and Bonnets: Seven True Stories of Former Amish, will discuss her experiences with the Amish. There are many different orders of Amish, each with its own beliefs and behaviors. Nixon's son-in-law was from the Swartzentruber order of Amish, a son of a bishop, and she has many relationships with the Amish and with those transitioning from the Amish life.
---
Hula Hoop Wreaths: The Perfect Decoration for Every Summer Occasion
Thursday evening, July 23, 2020
7 p.m. to 9 p.m.
Registration Required
Get crafty with Susan Amstutz of the Carnegie Studios and design your own floral hula hoop wreath. These beautiful creations make the perfect additions to front doors, mantles and more. Please bring your favorite artificial flowers and foliage to embellish your wreath. The $5 NONREFUNDABLE materials fee is due at the time of registration. Until you pay, you are NOT officially registered for the class.
---
TCA Big Band Concert: Swing, Ragtime, Jazz & More
Tuesday evening, July 28, 2020
6:30 p.m. to 7:30 p.m.

Tecumeh District Library's yard
215 North Ottawa Street
Tecumseh, MI 49286
Enjoy an evening of swing, ragtime and jazz in the style of the Count Basie Orchestra and Harry James Band with the Tecumseh Center for the Arts (TCA) Big Band.
Bring your own lawn chair.
---
Same Time, Same Channel: Detroit's Classic Kids Shows
Facebook Live
Thursday, July 30, 2020
7 p.m. to 8 p.m.

Locally produced children's TV shows are a thing of the past, but the genre was in important in the early days of television. Tim Kiska of the University of Michigan and Ed Golick of detroitkidshow.com will discuss how Soupy Sales, Johnny Ginger, Captain Jolly and others influenced the hearts and minds of Baby Boomers—with a special appearance by White Fang.
---
Introduction to Disc Golf
Thursday, August 6, 2020
7 p.m. to 8 p.m.
In 2030, when you hear the word "golf" in casual conversation chances are it will be "disc golf" that is being spoken of. It's an all-weather, all day and night, all ages, walk in the park with a Frisbee - but at the same time it is a multi-million dollar sport and the pros are now making six figures. And we live within 50 miles of more than 100 disc golf courses!
Come and learn the basics from former world champions Sheila and Terry Calhoun, principals of The Throw
Shop.
---
Senior Living 101: A Glimpse into Assisted Living
Tuesday evening, August 11, 2020
7 p.m. to 8 p.m.
Find out about Elder Law and regulations, financial planning and taxes, memory care, senior housing expenses and types of senior housing with Cherish Scott, administrator of Baruch @ Tecumseh Place.
---


"The Sauk Native American Trail (US-12) - Detroit to Chicago Today"
Wednesday, August 12, 2020
1 p.m. to 2 p.m.

The three great Native American Trails in early Michigan history were the Grand River, the Territorial (Michigan Avenue) and the Sauk. Eventually these trails became US-16, US-12 and US-112 and later the three became I-96, I-94 and US-12, respectively. (US-12 as a numbered highway was originally US-112). The Sauk Trail became the most heavily traveled in Michigan (US-112, then US-12) because it was the most direct highway between Detroit and Chicago. John S. Geisler, EdD, Professor Emeritus, Western Michigan University, will cover the history of the highway and what it looks like today. View a copy of the original survey of the road done in 1825.
---
Has the Mystery of the Edmund Fitzgerald Faded?
Thursday, August 13, 2020
7 p.m. to 8 p.m.

The S.S. Edmund Fitzgerald sank more than 40 years ago. Since then, the ship's demise has been examined, explained and explored. So is there anything left to learn about the shipwreck? Or has it all been said and done? This session with John R. Beck of Heritage Christian Academy will show that there is still plenty to discuss.
---


Desserts Through the Decades: The Swinging '60s
Tuesday, August 18, 2020
7 p.m. to 8:30 p.m.
Registration Required
The decade that started with Camelot and ended with Woodstock also brought us some choice food! Pop Tarts, Doritos, and Gatorade made the scene. Many were jazzed to pig out on fondue, sparkling Jell-O molds and Ambrosia cake.
Join certified pastry chef and owner of Lakehouse Bakery Keegan Rodgers as he takes you through the grooviest decade and the foods the cool kids were hip to! Guaranteed to have a far out dessert for you to try!
The $2 NONREFUNDABLE fee is due at the time of registration. Until you pay, you are NOT officially registered for the class. Registration will begin soon.
---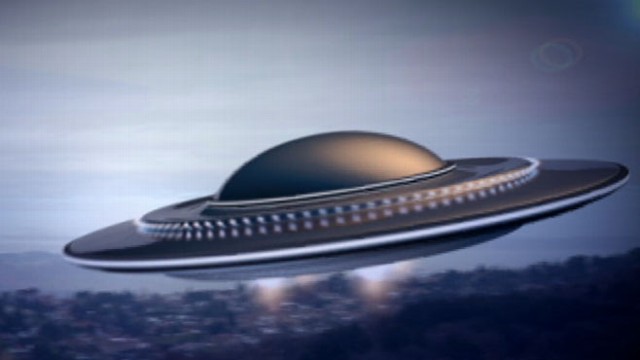 The Saucer Life: America's Profound, Strange, and Amusing Relationship with UFOs
Thursday, August 20, 2020
7 p.m. to 8 p.m.
From Roswell to the Upper Peninsula and from Project Blue Book to encounters with peace-loving folks from Venus, the American public and the American media have been fascinated with the possibility that beings from other planets have been in contact with us, especially here in Michigan. This presentation with author Aaron Gulyas explores the history of American hopes and fears about alien visitation and how these reflect the ways in which American culture and society have changed over the last seventy years.

Gulyas is from Flint, Michigan, whose books include Extraterrestrials and the American Zeitgeist, The Paranormal and the Paranoid: Conspiratorial Science Fiction Television, and Conspiracy Theories. He hosts The Saucer Life, a podcast of flying saucer history.

---
"Your First Book: From Pondering to Publication"
Tuesday evening, September 22, 2020
7 p.m. to 8 p.m.
Registration is required.

Local author Craig Brockman will provide you with several tips on how to get your book published. He will also highlight tools for writing such as Scrivener and Word, writing mauals, such as Bird by Bird and The 90 Day Novel, and techniques for improving your discipline and finding moments of solitude. Learn about commercial publishing and self-publishing. Find out how to jump over hurdles, such as writer's block, and cross the finish line with a published book.

Click here to register.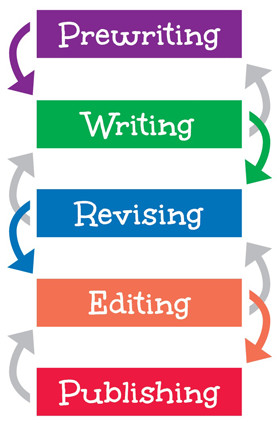 ---
PRISONER #4578: A MICHIGAN TRUE CRIME STORY
Monday, October 26, 2020
7 p.m. to 8 p.m.

January 1889: detectives track a killer through Detroit's underworld, revealing a shocking truth that would stun the community and lead to a murder trial that made national headlines. Join author Tobin Buhk as you study the crime scene, follow the clues, and ponder the motives of "The Michigan Matricide"-a man so feared, he inspired several attempts to bring the electric chair to Michigan.
---