"Undressed: The Hidden History of Underwear"
Tuesday evening, January 28, 2020
7 p.m. to 8 p.m.
Historian Ray Lennard, curator of the William G. Thompson House Museum & Gardens, will share the history of "unmentionables" from the Revolutionary War to modern times, with a look at fabrics, fashion and function, especially from the 1850s to 1920s. Some garments will also be on display.
---
Snowmen: Wintry Friends
Thursday evening, January 30, 2020
7 p.m. to 8:30 p.m.
Registration is required.

Celebrate winter weather with a cheerful snowman! Join Lenawee County 4-H program coordinator Sheryl Moll as we paint, cut, glue, and embellish our wintry friend. Materials fee is $4.

Click here to register.
---


2020 Census: Count Us All
Monday evening, February 3, 2020
6:30 p.m. to 7:30 p.m.
Find out basic information about how the census is conducted, the role of the Census Bureau's staff, how to get the word out about the census, how to find information about the census and an explanation of federal laws regarding personal security with League of Women Voters Ann Arbor, Tecumseh/Lenawee County Unit.
---
A Gnome To Call Your Own
Tuesday, February 4, 2020
6:30 p.m. to 8:00 p.m.

Once again, come join Jen and Gina for a fun-filled night of creativity and camaraderie! We will be making these cute little Scandinavian Sock Gnomes. When you are done, you can take your new little friend with you because there's gnome place like home. All materials will be provided, h
owever if you would like to bring your own embellishments, please do so.

Click here to register.
---
Valentine's Day Card Making Class
Monday evening, February 10, 2020
7 p.m. to 8 p.m.
Registration is required.

Do you need a unique gift for that special someone? Join us for a Valentine's Day card making class with local artist Sherry Peterson of The Bead Box. Make three cards for the total of $5, which will be collected the night of the class. Show your Tecumseh District Library card in good standing and get $1 off. Please note one discount per card. All supplies are provided.

Click here to register.
---
Missing Pieces: Heartwarming Transplant Stories
Tuesday evening, February 18, 2020
7 p.m. to 8 p.m.
Explore kidney transplants with The University of Michigan's Transplant Center. Several of the authors of The Missing Piece: A Collection of Kidney Transplant Stories will discuss their experiences as kidney donors or recipients. They will also highlight how they knew when it was time to consider dialysis; and, how they shared their experiences and news with family, friends, and even complete strangers in a quest for a donation from a living donor.

Copies of the books will be available for purchase (cash or check only) and signing. You may also purchase copies on Amazon.
---
Book Bingo
Wednesday, February 19, 2020
1 p.m. to 2 p.m.

Play bingo to win books and other prizes, have fun and make new friends. All adults are welcome to play.
---


Open Mic Night at Musgrove & Company
Thursday, January 16, 2020 &
Thursday, February 20, 2020
7 p.m. to 9 p.m.
Musgrove & Company
135 E. Chicago Blvd.
Tecumseh, MI 49286
Open Mic Night at Musgrove & Company is an opportunity for local musicians, poets and other talented community members to showcase their skills in front of a relaxed and friendly audience.
Participants must be 16 years of age or older; performances cannot exceed five minutes. Artistic expression is encouraged, but all performances must avoid the use of vulgarity in language and actions. No endorsement of racism, sexism, violence or crime will be permitted. You provide the talent; the library will provide the amp, microphone and CD player.
Sign-up at the door that night; arrive early to ensure a spot on the list.
Nonperformers are welcome to come and enjoy the local talent.
---
The Art of Cake Decorating
Monday evening, February 24, 2020
7 p.m. to 8 p.m.
Registration is required.
Learn how to decorate an attractive, eye-catching cake with experienced cake decorator Erica Radtke of Seasons Bakery. Explore design basics, frosting recipes and reasons for using different types of frosting. Decorate a cupcake to take home with you. Materials fee is $2.
Click here to register.
---
Space 101:
Everything that You Ever Wanted to Learn About Space
Tuesday, February 25, 2020
7 p.m. to 8 p.m.
Go on a space odyssey with TDL Board of Trustee member Matt Linke, Director of the University of Michigan Museum of Natural History Planetarium. Celebrate the 50th anniversary of man landing on the moon. Explore key events and technologies in our history and how they have moved us forward.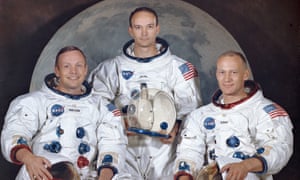 ---

Local History Theater: Charles Manley: Tecumseh Products Company & More
Wednesday afternoon, February 26, 2020
1 p.m. to 2:30 p.m.
Explore the life of Tecumseh resident Charles Manley. Learn about the history of Tecumseh Products Company. Find out about Vendoma Hotel, Tecumseh Carriage Company and Meyers Aircraft. Discover the historical significance of the Dynamic Kernels Tithing Project.
---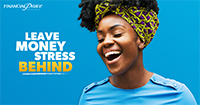 Discover the Way to Financial Freedom
Thursday evening, February 27, 2020
7 p.m. to 8 p.m.

Are you ready to take control of your finances? Facilitator Jim Ellsworth will give you an overview of Dave Ramsey's Financial Peace University. Find out about the nine-lesson course that is designed to help you build a budget, dump debt, grow your wealth and leave the stress of money behind.
---


Where's It Hanging: Marketing Your Art
Tuesday evening, March 3, 2020
7 p.m. to 8 p.m.
Registration is required.
Have you shown at art fairs and events—talking to seemingly interested buyers—and then selling fewer pieces than anticipated? This interactive workshop with Steve Feinman, District Director for SCORE (Service Corps of Retired Executives) serving Michigan and Northwest Ohio, will offer tips to help your work find a warm and loving home and a guided discussion on tactics that work. The purpose of this workshop is to get artists to do what other businesses do to get customers—market the product so you can sell it!

Click here to register.
---


Container Gardening 101: Growing Fresh Vegetables
Thursday evening, March 5, 2020
7 p.m. to 8 p.m.
Registration is required.
Hidden Lake Gardens
6214 Monroe Rd.
Tipton, MI 49287
You do not need a large rototilled garden to grow and harvest your own vegetables. This program with Paul Pfeifer, Managing Director of Hidden Lake Gardens, starts with how to grow plants outdoors in containers including types of pots, soil mixes, fertilizer, watering, and locations. Then discover the different varieties of vegetables suitable for growing in containers.
Click here to register.
---


"Without Wax: A True Story of Evil"
Thursday evening, March 12, 2020
7 p.m. to 8:30 p.m.
The documentary, Without Wax, tells the story of Tanner, Alexander, and Andrew Skelton's disappearance from Morenci in the fall of 2010. It features three undergraduate students as they travel around Michigan and Northern Ohio in an attempt to piece together the still unsolved mystery and keep hope alive for a conclusion to this tragic case.
The documentary was filmed by Adrian College students Logan Heffner, Brandon Milligan, Kyle Stratton and Gage Dansby and instructor Michael Neal.
The evening of the viewing, community members will have the opportunity to contribute to the National Center for Missing and Exploited Children.
---


Meditation and Mindfulness for Adults
Monday evening, March 23, 2020
7 p.m. to 8 p.m.
Local massage therapist Charlotte Rozich of Vitality NOW (Natural Optimal Wellness) will lead you through a series of guided meditations to encourage calmness, reduce stress, and generally help you live your best life. Learn breathing exercises and short, simple techniques for calmness and reduced stress. Building meditation into your life has a myriad of benefits to your brain, well-being, and your ability to cope with bumps in the road.
---


Create Your Own Animal Sculpture
Tuesday evening, March 24, 2020
7 p.m. to 9 p.m.
Registration Required
Join local artist Mathew Sowers to create a small paper clay animal sculpture. He will be teaching students how to use paper clay and various tools for texture. Each participant will create one small animal: a rabbit, mouse, cat or whatever he/she chooses. Participants will also be given a demo of how to paint their creations. The $5 NONREFUNDABLE materials fee is due at the time of registration.
---
Adrian's First One Hundred Years
Thursday afternoon, March 26, 2020
1 p.m. to 2 p.m.

Explore Adrian's past with Dr. Julieanna Frost, author of Adrian. Learn about Addison Comstock, the German and Irish immigration of the 1840s and the Underground Railroad. Find out about notable African Americans who settled in the city. Examine the growth and development of Adrian.
---
Family Office: Stocks, Mutual Funds & More
Tuesday evening, March 31, 2020
7 p.m. to 8 p.m.
Registration is required.
Explore financial profiles, long-term investment goals, income tax planning and retirement planning with Dan Stevens of Hantz Financial Services. Find out about checking accounts, saving accounts, certificate of deposits and consumer loans. Learn about mutual funds, annuities, brokerage services, direct participation programs and estate tax concerns.
Click here to register.
---
Downsizing the Silver Tsunami: Who Call and Where Does the Stuff Go?
Tuesday evening, April 7, 2020
7 p.m. to 8 p.m.
Find out how to simplify the incredibly complicated process of going through decades of accumulated stuff and preparing to live in a smaller home with decluttering and relocation expert Sharon McRill, author of Downsizing the Silver Tsunami. Learn how to downsize with minimal stress. Discover where you should begin, the resources available to you—in terms of people and services— and practical guidelines for going through the process without being overwhelmed.
Sharon McRill is owner and president of The Betty Brigade, a relocation and organization company based in Ann Arbor. Laid off from a corporate marketing job, McRill launched The Betty Brigade in 2003 with the goal of helping people live more organized lives. She now has a dedicated team of 13.
Visit
www.bettybrigade.com
for more information.
---


Maple Syrup Tapping 101
Tuesday evening, April 21, 2020
7 p.m. to 8 p.m.
Bob Emery, a maple syrup tapper in Lenawee County, will discuss the history of tree tapping, the step-by-step process on how to tap trees and how he started his business.
---
Earth Day Celebration
Thursday evening, April 23, 2020
6:30 p.m. to 8 p.m.

Hidden Lake Gardens
6214 Monroe Rd.
Tipton, MI 49287

Celebrate Earth Day at Hidden Lake Gardens. After a ceremonial tree planting with local scouts, join us on a nature walk to appreciate the many benefits of trees. Each family will also receive a tree seedling to take home. Please meet in the upper level of the Visitors Center. Cost: $5 per vehicle.
---



An Evening of Card Stamping
Monday evening, April 27, 2020
6:30 p.m. to 8:30 p.m.
Registration is required.
Explore stamping and card making techniques with Laurie Krauss of Stampin' Up! Make three occasion cards for the total of $5 or five cards for a total of $8. The materials fee will be collected the night of the class.
Click here to register.
---
Ever wonder how two regular guys ended up with a popular PBS TV show and book that feature the cool people, places and things that make Michigan a great place to be. Well, if you'd like to find out how it all happened, join the men of Under the Radar Michigan make their way to the Tecumseh. Hosts Tom Daldin and Jim Edelman will share their inspirational story of reinvention and discovery. They'll tell you how they do it ... why they do it ... and share great stories from their travels around Michigan. Be sure to bring your questions, your sense of adventure and your sense of humor, because when Tom and Jim start talking ... it's a wild and crazy ride. Copies of both the First 50 and Next 50 will be available for signing and purchase. Sponsored with the Friends of Tecumseh District Library.
Tom Daldin is an Emmy award winning producer, actor and writer, who has created programs that have aired across Michigan and around the U.S. on PBS. He has also won a number of "best actor" awards in both commercial television and industrial films. Growing up in Birmingham, Michigan, Tom has always been a fan of travel. At the age of 12 he joined the World Adventure Series Club at the Detroit Institute of Arts where his mother would drop him off to watch travel log films. After graduation from Oakland University with a degree in journalism, Tom, his wife Cathy and their children have turned Michigan into their vacation playground, exploring its many wonders and attractions. Tom loves people and loves where he lives.

Jim Edelman's path to television producer took him from Radio Talk Show Producer to Radio Promotion Director to Radio Sales Manager to National Radio Sales (Jim loved radio). Jim's attention to detail, idea generation and the sales chops to keep the show funding flowing, help complete the circle of skills for Under the Radar Michigan. UTR fulfills a lifelong mission to combine the best of his sales skills with the creative guy that's always been lurking in the shadows. His love of storytelling and searching or off-beat, little known stories really makes his day. Jim attended many colleges but learned more working for the Detroit Pistons, as a Ski Instructor, Cycle Racing Producer, Tomato Picker and Bakers Assistant. He lives in Salem, Michigan and insists that he's quite normal despite owning three cats. He's also typing in the third person right now.

Under the Radar Michigan is an Emmy Award winning PBS television program that features the cool people, places and things that make Michigan a great place to be. It's fun ... fast paced ... and we talk to real Michigan people, and tell real Michigan success stories. We pack a ton of positive information and energy into every program.
---


Cottage Food Law: Selling Homemade Food in Michigan
Tuesday evening, May 5, 2020
7 p.m. to 8 p.m.
Registration is required.
The Michigan Cottage Food Law allows Michigan residents to manufacture and store particular foods in an unlicensed kitchen, such as a residential home. Learn about the Cottage Food Law and other principles you can use to provide safe products with SCORE (Service Corps of Retired Executives) mentor Mark Williams. The seminar will highlight preparing and selling foods under the Cottage Food Law, producing a safe food product, production, packaging and labeling, storing and transporting.
Click here to register.
---


Why Our Kids Push Our Buttons and What We Can Do About It
Thursday evening, May 7, 2020
7 p.m. to 9 p.m.
As parents, we love our kids and work hard every day to help our family run smoothly. But sometimes, when we aren't happy with how our kids act, our reactions are more intense than we want them to be. Join certified Hand in Hand Parenting instructor Dr. Sheri Stankorb-Geiselman for an interactive presentation that will give insights into why parenting brings our early experiences to the surface, often without our realizing that it's happening.
---


Toledo War: Michigan and Ohio's First Rivalry
Tuesday evening, May 12, 2020
7 p.m. to 8 p.m.
Historian Alan Naldrett will introduce attendees to the major people and events of the Toledo War (1835-36), including Major Stickney, who named his sons One and Two and his daughters Indiana and Florida. He will also discuss how the actual fighting was thwarted by Ohio's Great Black Swamp, when the militias formed by Michigan and Ohio to battle for the town of Toledo both got lost and never engaged in battle. Somehow, Michigan persevered, traded Toledo for the Upper Peninsula and finally became a state in 1837.
---


Walker Tavern: A Step Back in Time
Wednesday afternoon, May 13, 2020
1 p.m. to 2 p.m.
Learn about the rich history of a modest, one-and-a-half-story farmhouse along the corner of the Old Chicago Road (U.S. 12) and the La Plaisance Pike (M-50) in Irish Hills with Laurie Perkins of the Michigan History Center. Find out how it became a gathering place where travelers could rest, enjoy a meal or stay the night. Discover how Walker Tavern became a historic site and part of an 80-acre state park.
---


Traveling Across Lake Michigan in a Bathtub
Thursday evening, May 14, 2020
7 p.m. to 7:45 p.m.
On August 24 1969, Victor Jackson, author of Crossing Lake Michigan in a Bathtub, landed near Manitowac, Wisconsin, after completing a 14 and-a-half hour trip across Lake Michigan in a bathtub. Find out how he made the 65-mile journey in a household-type tub welded to a frame supported by four 30 gallon oil drums and powered by a 20-horsepower outboard motor.
---


Floating Teacups: Magical Touch of Spring
Monday evening, May 18, 2020
7 p.m. to 9 p.m.
Registration is required.
Give any room in your house a magical touch with a beautiful floating teacup design! Turn an ordinary cup and saucer into an artistic and winsome household decoration with local artist Susan Amstutz of the Carnegie Studios. Please bring your favorite teacup and saucer and some artificial flowers to decorate your masterpiece. The $3 NONFUNDABLE materials fee is due at the time of registration.
---
Mushroom Hunting in Michigan
Tuesday evening, May 19, 2020
7 p.m. to 8 p.m.
Mushroom hunting can be a fun and tasty way of getting out and exercising! Come learn about the wide varieties of edible mushrooms that grow in Michigan. Learn mushroom selection from Phil Tedeschi of the Michigan Mushroom Hunters Club. Find out how to tell the tasty from the poisonous and hear about great places to start your own hunting adventures.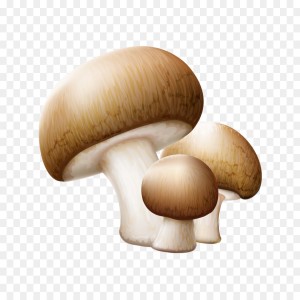 ---
Explore interesting tidbits and fascinating oddities about the Civil War with living historian James B. Pahl.
Sponsored with Austin Blair #7 Auxiliary of Jackson and Nash-Hodges #43 Auxiliary of Lenawee County.
James B. Pahl holds a Bachelor of Science degree in Law Enforcement from Ferris State College and a Juris Doctor degree in law from Thomas M. Cooley Law School. He retired from Eaton County in May of 2015 after serving for 42 years in various capacities in the criminal justice community.
He has been a living historian since 1980. He is the second vice president of the Michigan Living History Educational Association (MLHEA). Jim portrays both Union and Confederate Civil War soldiers, a doughboy of WWI and various WWII impressions of the U.S. Army, Navy and Marines.
Pahl is a volunteer docent with the State of Michigan History Museum. He is also a member of the board of directors of Michigan's Grand Army of the Republic Museum in Eaton Rapids.
---